In A Charmed Life, A Road Less Traveled | With Nikolaj Coster-Waldau
21:52
Play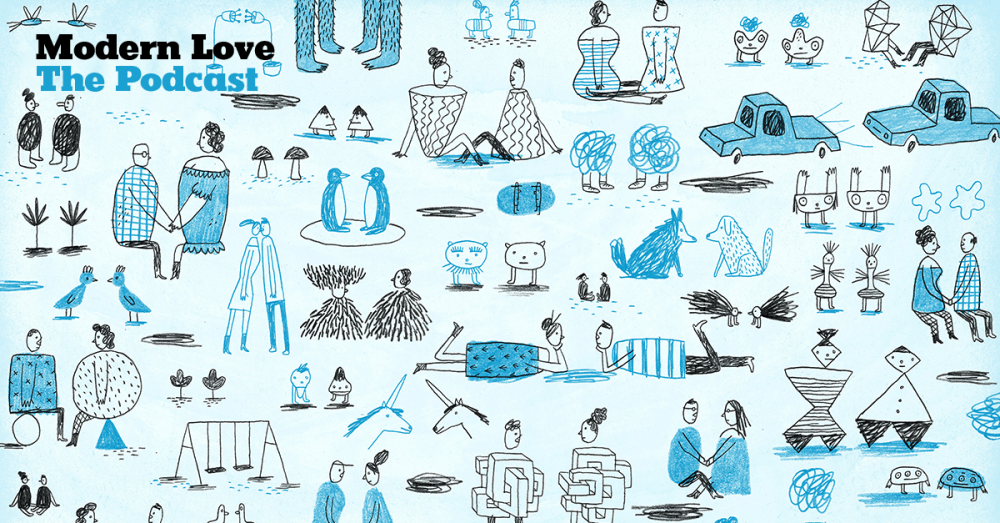 This week's essayist, Layng Martine Jr., has believed for a long time that he's living a charmed life. But one night in Virginia twenty-five years ago, that belief was tested.
Layng writes about what happened that night in his piece, which is read by Nikolaj Coster-Waldau. Nikolaj has just been nominated for an Emmy Award for Outstanding Supporting Actor in a Drama Series for playing Jaime Lannister in "Game of Thrones."
Where Are They Now?
Layng Martine Jr. says that it took him two years to write his Modern Love essay.
Story continues below
Subscribe to the podcast
"When I first wrote it, I showed it to a friend. He said 'Layng, this is well written, except for one thing. You have to tell me why it was hard. You can't just say it was,' Layng says.
"That's when I put in things that were really difficult to talk about. And I just thought, it's probably interesting to people to know [what's] underneath, because the obvious is, you can't walk. So, you can't walk, you figure it out. But you also can't reach a glass if it's on the second shelf, you also can't get a glass of water if you're in bed at night. There are all these other things that make the life complex."
Now, 25 years after Linda's accident, she and Layng still get through their days by leaning on each other.
"My first thought in the morning, apart from the practical things that I have to do, is what can I do to help her have a great day, and a great life. And I know that's what she thinks of for me," Layng says. "Her life is so complicated. When she comes downstairs in the morning, she has already done so many hard things by 9:00 in the morning. And I know there's an infinite amount I cannot do for her, that she has to do for herself."
"I think the hardest thing for Linda, she would say, is not being able to do things with our grandchildren — not being able to push them on the swing, go in the water or in the waves with them," he continues. "But she ... has never said, ever, 'Why me,' or 'Poor me.' She's certainly said, as I have, 'I hope we can figure this out.'"
And in a lot of ways, they have figured things out.
"There's nothing that we're not up for. Three weeks ago we were in New York City for two days. We just go and we stop at a cafe, and we go in a bookstore, we go in a lot of museums. And by the time it was over, we had walked 304 blocks," he says.
"We can't climb Mount Monadnock or Mount Washington or Kilimanjaro, but we can do damn near anything else, because we both want to."
"There's a line in the story where Linda says, 'It was all too perfect, wasn't it,' Layng adds. "And it was. But crazily, it still is. I'm still absolutely bonkers over her every day."
"We have been married for 54 years now. I still drive in the driveway and park and think, I'm going to see her in ninety seconds. It's just the best feeling. And it accelerates rather than dims, which is pretty wonderful."
Voices In This Episode
Two-time Emmy nominee Nikolaj Coster-Waldau is best known for his role as "Jaime Lannister" on the critically acclaimed, global phenomenon GAME OF THRONES. On the feature side, he recently starred in SHOT CALLER, written and directed by Ric Roman Waugh as well as in Netflix's Original SMALL CRIMES, which premiered at SXSW in 2017. Prior to that, Nikolaj starred in Susanne Bier's film, A SECOND CHANCE, which premiered in Toronto to high praise.
His previous credits include Guillermo del Toro's MAMA, which opened at number one in the box office and grossed over $32M dollars opening weekend; Universal's OBLIVION in which he starred opposite Tom Cruise; and Morten Tyldum's crime thriller HEADHUNTERS, which broke box office records in Scandinavia. Nikolaj's breakthrough role occurred in the 1994 Danish film NATTEVAGTEN (NIGHTWATCH)

Nikolaj is a United Nations Development Programme Goodwill Ambassador. In this role, he focuses on raising awareness and support for the Sustainable Development Goals. Also known as the Global Goals, they are a universal call to action to end poverty, fight inequality and stop climate change.
Layng Martine Jr. is an American songwriter whose compositions have appeared on the country and pop music charts over a four-decade span beginning in the late 1960s. He grew up in Fairfield County, Connecticut. He was educated at Mount Hermon School, Denison University, and Columbia University. After a stint on Madison Avenue writing ads and a disastrous fling as a restaurant owner, Layng and his wife Linda moved to Nashville where Layng could pursue his dream of writing songs and where they now live and have raised their three sons.

In 2013, he was inducted into the Nashville Songwriters Hall of Fame. Some of Martine's writing credits include Elvis Presley's million-selling "Way Down"; The Pointer Sisters' Top Ten "Should I Do It" and Trisha Yearwood's "I Wanna Go Too Far". He was nominated for a Grammy Award in 1993 for Best Country Song, for co-writing Reba McEntire's "The Greatest Man I Never Knew". Martine's song "Rub It In", a number one country hit for Billy "Crash" Craddock in 1974, became the long-running TV commercial "Plug It In, Plug It In" for SC Johnson's Glade Plug-ins air freshening product.

In 2009 Martine authored an article for THE NEW YORK TIMES "Modern Love" column about his continued love story with his wife Linda after she became paraplegic in an automobile accident. This article was a TIMES' most-shared "Modern Love" essay. Martine said that the enormous response to this story was the inspiration for him to write his new memoir entitled "PERMISSION TO FLY " published in June 2019 and recently the #1 selling book in Nashville, where famed songwriter Bobby Braddock said "PERMISSION TO FLY is maybe the best true love story you'll ever read". "As exciting and fulfilling as my songwriting career has been", Martine says, "this book is mostly about the challenge of finding an exciting and fulfilling life as a whole". The couple has three sons, one of them, Tucker Martine, is a musician and producer in Portland, OR. Follow Layng on his website at layngmartinejr.com.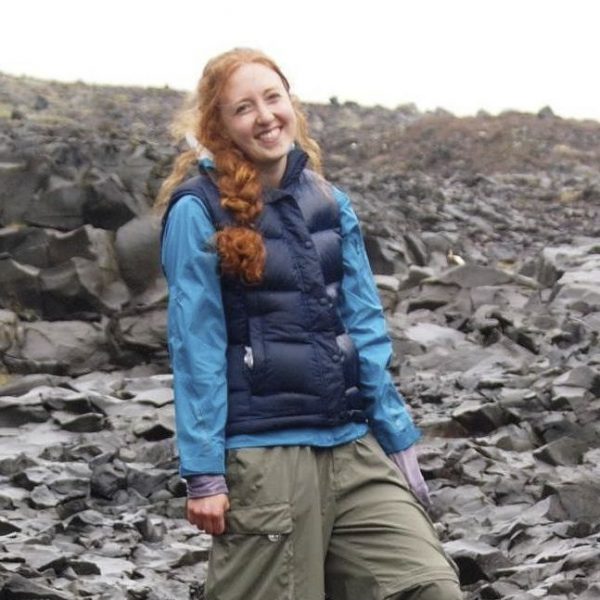 Caitlin O'Keefe Producer, Podcasts & New Programs
Caitlin O'Keefe was a producer of podcasts and new programming at WBUR.