He's Going Back To His Former Wife. Sort Of. | With Marisa Tomei
21:23
Play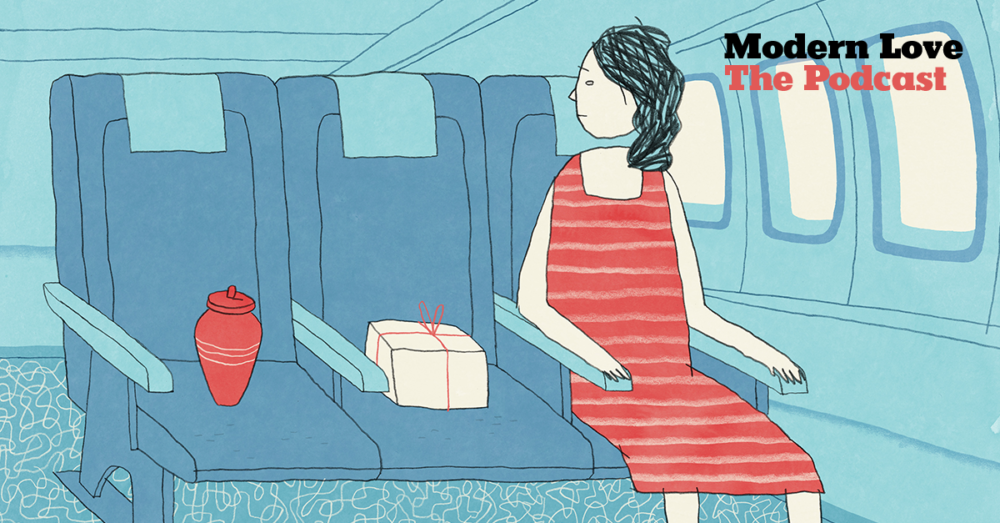 Let's be honest. When you're in a loving relationship, you do things for your partner that you might rather not do — because that's love. But have you ever gotten a request from your significant other that goes a little too far?
Judith Newman did, and she writes about it in her essay, "He's Going Back to His Former Wife. Sort Of." It's read by Marisa Tomei, who is starring now in "The Rose Tattoo" on Broadway.
Where Are They Now?
Judith Newman says that she didn't intentionally try to get Amy's ashes confiscated by the TSA like her friend Hilary had suggested. But it almost happened anyway.
"Unbeknownst to me, even though I had Amy in a cardboard box, I didn't bother to look, and she was actually in a metal container," Judith says. "So by the time I got back to England, all of my stuff had been dumped out by the TSA and thrown back in."
"John, being the fastidious person he was, had written 'Amy's ashes' on Amy's ashes. So I guess they believed it, and ... they put her back in. And thank God for that."
And Judith did end up carrying out John's last wish.
"My sons carried John and I carried Amy," she says. "We found the particular place through John's nephew ... and I took them with John's sister, who was 90 years old. I experienced the humiliation of having 90-year-old woman who could hop a fence to get to this place. I had to have people haul me over it."
"When we got them into this hole that John's nephew had dug, I made sure that their little ash cans touched each other," Judith continues. "That was important for me to do."
"I felt, and I continue to feel, a great tenderness [for them]," Judith says. "I think how long they waited. I think that he was her true love ... She had been married before. But I think he was the person she loved above all else."
After burying John and Amy, Judith says that the family went to dinner. "And my son — my very sarcastic, sardonic son, who was 16 at the time — he turned to me and said, 'I think I'm going to be buried with Dad. It's so gorgeous here."
"And all I could think was, 'No, you're not going to be buried with Dad, because you're going to find your Amy. And I think we all need to."
Judith says she never saw John's request as a betrayal.
"I think that, with the loves you have — and if you're very lucky, you'll have a few — they can give you different things. John gave me children, and he gave me many things that I wouldn't have had otherwise, but he gave her something she wouldn't have had otherwise."
"I believe theirs was a soulmate kind of love. Our was different. And neither was more legitimate than the other."
Judith does plan to go back to the field where John and Amy are buried. And she says that soon, she will be ready to start dating again.
"My son is going away to school, and he's desperately frightened that I'm going to be lonely," she says. "He keeps asking me [if] I'm going to date ... [and] I just haven't gotten there yet. But I will, and it will be a very different relationship the next time around. As old and crochety as I am, I have complete confidence that I will find another person to love."
Voices in this Episode
Marisa Tomei continues to bridge the gap between rich, dramatic performances and smart, comedic turns. Tomei won an Academy Award for Best Supporting Actress for her role as Mona Lisa Vito in My Cousin Vinny.  Tomei subsequently earned Academy Award® nominations for her performances in In the Bedroom and The Wrestler.

Currently, Tomei is in production on the Judd Apatow-produced comedy film, Staten Island, in which she will star with Pete Davidson. She returns to the Broadway stage this fall, starring as Serafina in a revival of the Tony Award-winning play, "The Rose Tattoo."

Her other notable film credits include: The Big Short, Love is Strange, Crazy, Stupid, Love, Ides of March, Loitering with Intent, Before the Devil Knows You're Dead, What Women Want, Happy Accidents, and Slums of Beverly Hills. She also recently appeared on television in Hulu's The Handmaid's Tale, and FOX's Empire, among others. A veteran of the theater, Marisa returned to the stage in 2017 in Sarah Ruhl's How To Transcend a Happy Marriage at Lincoln Center.

Tomei is a founding member of the Naked Angels Theater Company in New York City.
Judith Newman is the author of the bestseller "To Siri With Love: A Mother, Her Autistic Son, and the Kindness of Machines," a collection of illuminating stories about life with fourteen-year-old boy with autism. The New York Times called it "an uncommonly riotous and moving book…with whipsaws of brilliant zingers and heart punches." The Washington Post called Newman "a gifted personal essayist, her warmth and wit recalling Nora Ephron's." Previous books include You Make Me Feel Like An Unnatural Woman: Diary of a New (Old) Mother, about her adventures in the world of infertility.

In addition to books and personal essays, Judith is a columnist for the New York Times Book Review; her column, "Help Desk," covers the world of self-help books. As a magazine writer, she writes about entertainment, science, business, beauty, health, and popular culture. Her profiles are featured in a variety of publications from The New York Times and People to Vanity Fair, AARP, and National Geographic. She joins Vladimir Nabokov and Philip Roth in never having won the Nobel Prize in Literature. Her awards do, however, include the coveted FiFi for distinguished work in perfume journalism. Judith graduated from Wesleyan University and has a Masters in Literature from Columbia University. She lives with her two sons in Manhattan.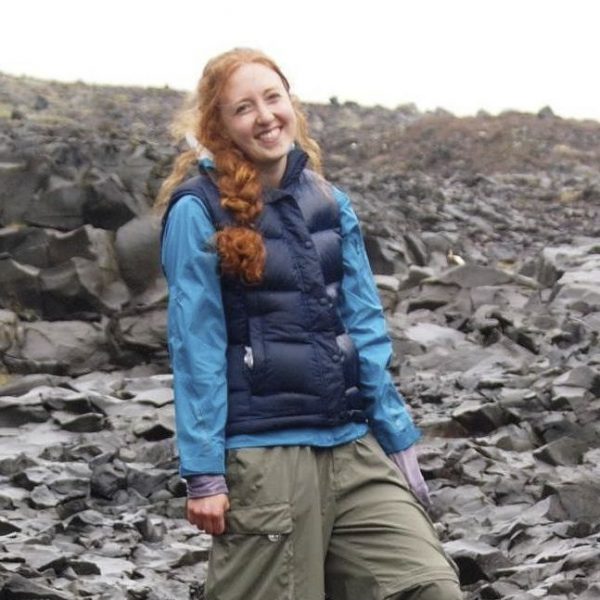 Caitlin O'Keefe Producer, Podcasts & New Programs
Caitlin O'Keefe is a producer of podcasts and new programming at WBUR.