A Dinner Party Where Talking About Death With Strangers Isn't Taboo — It's Therapeutic
05:51
Play
This article is more than 4 years old.
Talking about grief and the loss of a loved one isn't typically dinner conversation. Many people, even those struggling to cope with loss, will avoid talking about such heavy topics, especially over supper.
But a fledgling nonprofit designs dinners specifically for young adults to get together and talk about their experiences with loss.
In cities across the country, the group The Dinner Party advises 20- and 30-somethings on how to arrange these gatherings.
Some say it's one of the new ways that young adults, often skeptical of organized religion, are connecting to find meaning in their lives.
At Dinner, Finding 'Shared Experiences'
At a recent dinner in Boston, it first seemed like any other dinner party. Everyone was putting the last-minute touches on the meal as they waited for all the guests to arrive. They talked easily, even though it was the first time they had met in person.
Rosy Hosking was hosting the dinner in her Jamaica Plain apartment, where she set the table and prepared the main course for her guests.
"I have prepared a ratatouille. It's very easy, and it's also vegan," she said. "So it hits all the plus points of making dinner for people you don't know very well."
Even though they didn't know each other well, the guests at this potluck dinner came together to talk about something that's profoundly affected each of them — the loss of a loved one.
"The end goal is not that every person who experiences loss will sit down at a dinner party and talk about this, but how do we give people self-permission to talk about shared experiences that we generally closet?"

Lennon Flowers, one of the founders of The Dinner Party
After the toast and the usual small talk about traffic or the food, the conversation quickly became deeper.
Lennon Flowers, who started The Dinner Party group, was in Boston from California to talk with other Dinner Party hosts, as well as to attend a Harvard conference about these types of gatherings.
At dinner, she began the conversation everyone was there to have. In her case, she wanted to talk about the death of her mother nearly nine years ago.
"I was asked the question last week: 'How long has it been?' And I had to count on my fingers, and I realized that it will be nine years in February," Flowers said. "I'm just shocked by the passage of time. I just had this surge of missing the s--- out of my mom. I've come to the realization that the holidays give me general anxiety disorder and are looming closer and closer."
The four women at the meal — and 80 percent of the people who attend these dinners are women — had lost a parent. Flowers said young adults often can't talk about their loss with relatives, who may also be grieving, or friends, who may find such conversations uncomfortable.
"The end goal is not that every person who experiences loss will sit down at a dinner party and talk about this, but how do we give people self-permission to talk about shared experiences that we generally closet?" Flowers said.
She said there are scant professional resources for young adults, and it's helpful to talk with others who are also navigating early adulthood.
Alison Bard, 29, lost her mother six years ago and currently attends the same graduate school her mom did. She asked the group how to cope with those hollow feelings of not having a key person in your life anymore.
"This whole experience has been like, 'Hey, mom tell me about this! I"m feeling out of my element here. What do you think I should do?' " Bard said. Then she looked to the group.
"That's interesting, I never thought of it like placing the words you would want somebody to say and thinking about what they might tell you," Flowers said. "I think it's a great way of keeping their memory alive."
The women murmured and nodded in agreement. They all can relate to this experience.
After a brief silence, Flowers smiled. "Like, of course, you would give me this advice, right? This is what you'd tell me to do, and I"m being totally objective here," Flowers said, as they laughed.
But Bard said even though she can guess what her mother might tell her, it's still difficult.
"So my mom is always my supporter, she's my champion. So if I'm being super hard on myself, what she says to me is stop. That's so nice to hold on to, but it represents this giant hole," she said.
Young adults experiencing life's milestones can bring up powerful emotions that are influenced by loss, said the dinner's host, Hosking. Her father died when she was just 3 years old. She's now 35 and pregnant with her first child.
"Now that I'm having a baby myself and my husband is going to be a father, I'm like, 'Well, I have no advice for you. I have no idea what husbands or fathers are supposed to do, you know?' " Hosking said. "I'm just so thankful these gatherings have given me a place to think about it all and talk about it all."
'Looking For Community' When Religious Institutions Fail
The original Dinner Party started — by accident — five years ago when Flowers and a coworker arranged a dinner in Los Angeles for friends they knew who had lost a parent. Soon, they were inundated with people asking how to hold their own.
Now a formal nonprofit, The Dinner Party helps pair participants with tables. They provide an online guide and training to those interested in hosting the meals. There are now such parties in more than four dozen cities — three in Greater Boston.
Flowers said the young adults she knows are looking for meaning and are often skeptical of organized religion and therapy.
"As we have abandoned institutions and sacred spaces we are still looking for places where we can talk about things that maybe we would have talked about with a priest," Flowers said.
Flowers added that these dinners are not meant to replace professional counseling or other means of support, but are intended to be another place where young adults can seek comfort, empathy and friendship.
Jessica Foley, 36, lost her father when she was 13 years old. Although millennials are hyper-connected through social media, she said young people in today's world may not always have deep relationships.
"I see folks with 9,000 Facebook friends, but no one they can call at 3 in the morning," Foley said. "We're all leading these busy lives, so I think this [The Dinner Party] is reactionary in that way."
She added that The Dinner Party is just one of the services she uses to manage her grief.
"I'm volunteering at this camp for kids who've lost someone, and that's been really amazing — just feeling in awe of that process — like where the hell was camp when I was 13? This venue is my camp," Foley said.
A Pew Research Center survey in May found that more than a third of millennials, defined as those born after 1980, do not affiliate with any religion. But Harvard Divinity student Casper ter Kuile said that doesn't mean they're not interested.
"It's very easy to paint the picture that, 'Oh, this generation isn't interested in religion, it's atheist.' Some of that is true, but most of it isn't," ter Keuile said. "There's a whole slew of millennials looking for meaning and looking for community and who are being failed by institutional churches — and so they have to find it in new places and create it themselves.
Ter Kuile was the person who invited Flowers to the conference at Harvard Divinity School to talk about The Dinner Party. Her organization is one of 10 groups ter Kuile and his colleague, Angie Thurston, wrote about in a new report titled, "How We Gather" that explores how millennials are finding meaning in their lives outside of traditional religious venues.
The conference, he said, has encouraged dialogue between traditional religious leaders and organizers of groups like The Dinner Party, with both groups hoping to learn more from each other.
This article was originally published on December 15, 2015.
This segment aired on December 15, 2015.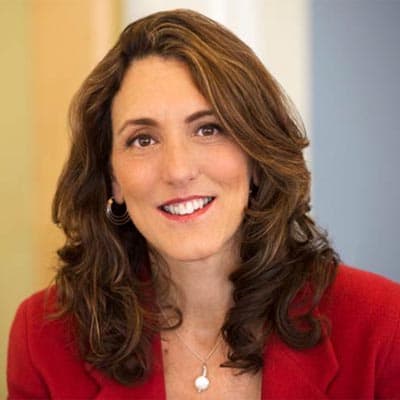 Deborah Becker Host/Reporter
Deborah Becker is a senior correspondent and host at WBUR. Her reporting focuses on mental health, criminal justice and education.