Philip Chism Convicted Of Murder, Rape Of Danvers Teacher Colleen Ritzer
03:04
Play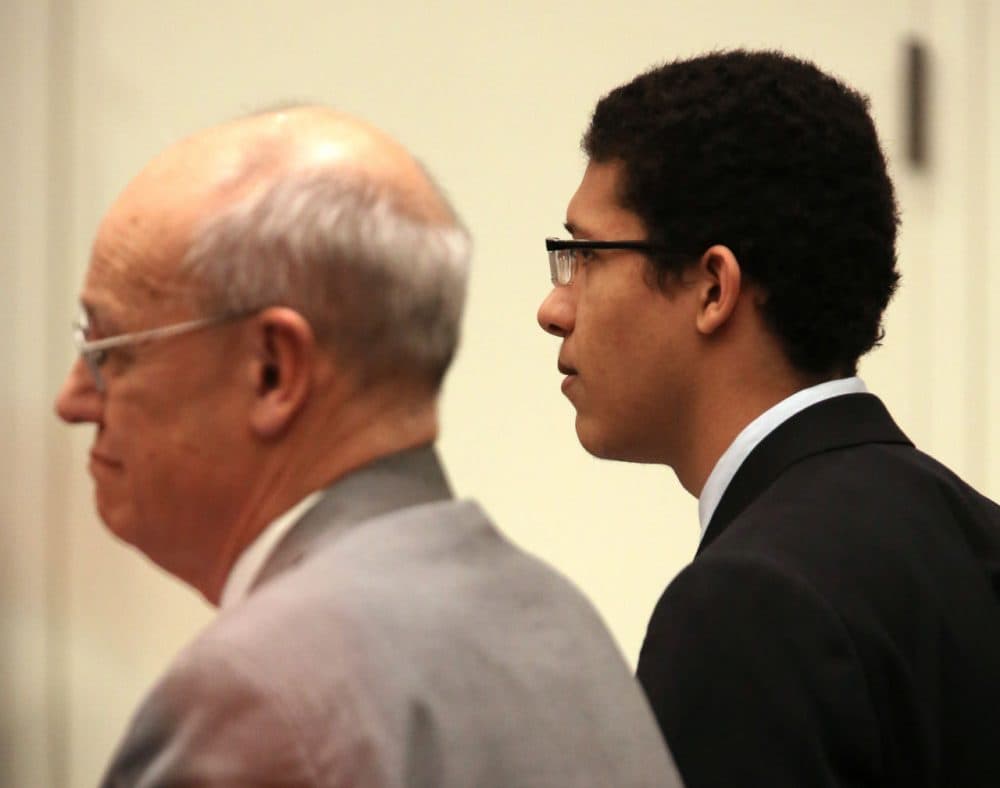 This article is more than 4 years old.
Lawyers for the Danvers teenager convicted on Tuesday of killing his high school math teacher are due in a Boston courtroom Wednesday morning as Philip Chism is also accused of attacking a youth detention center working last year while awaiting trial.
A Salem jury convicted Chism Tuesday for the rape and murder of teacher Colleen Ritzer, rejecting the insanity defense used by Chism's lawyers.
The Jurors' Verdicts
Verdict No. 1: "Guilty," said the jurors, of murder in the first degree, on the theory of deliberate premeditation and extreme atrocity and cruelty.
The verdict brought no reaction from the tall, still, adolescent defendant. But his attorney called for a poll of the jurors. Each one of the jurors stood, eight men and four women — none of them looking at Chism. Their voices clear, they each stated their guilty verdict and rejected the theory that Chism was mentally ill when he strangled and slashed his teacher with a box-cutter at Danvers High School.
He was, they determined, criminally responsible for his actions, his claims of following hallucinatory commands notwithstanding.
The jury found him responsible too for the aggravated rape of Ritzer in the girls' room of the high school. She was just 24, and Chism was only 14.
Jurors found him guilty too of armed robbery. But on a second charge of aggravated rape — this one in the woods near the high school — the jurors found him not guilty. The defense had argued Ritzer was already dead by that point, so as terrible as Chism's actions were, they did not fit the criminal standard of rape.
After the verdicts, the defense did not comment. The district attorney was somber, so too the family of Colleen Ritzer.
"This guilty verdict, while the beginning of justice for Colleen, is certainly no cause for celebration, because there can never be true justice for the crime committed," said her father, Tom Ritzer.
Chism's mother said nothing as she left the courthouse, for the first time by way of the front door, a deliberate decision.
Her son faces three possible sentences of life imprisonment. But recently, rulings by the U.S. Supreme Court and the highest court in Massachusetts have eliminated the sentence of life without the possibility of parole for juveniles. For Chism, eligibility could come after 15 to 25 years.
He won't be sentenced until January at the earliest.
This segment aired on December 16, 2015.