Boston Emergency Responders Learn Lessons From Paris Attacks
Play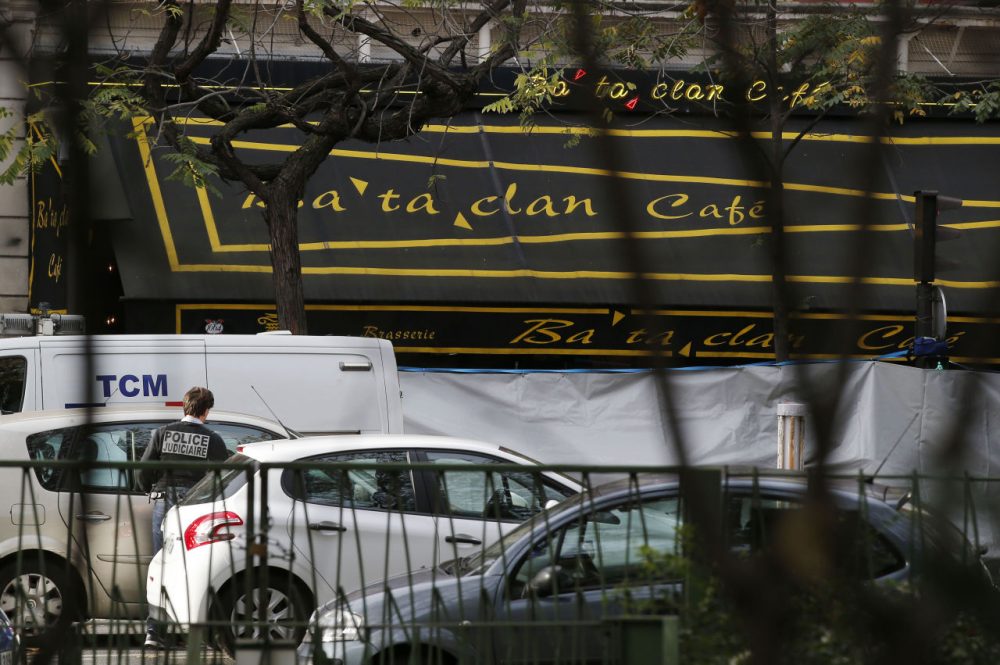 This article is more than 6 years old.
French and American emergency responders shared experiences at a conference in Boston Thursday.
Emergency planners in Boston organized the conference because they wanted to learn more about how Paris responded to the terrorist attacks there last fall, specifically how the city managed responding to attacks at multiple sites.
Pierre Carli, the head of Paris Emergency Medical Services, was one of the organizers of the conference. He said Parisians had learned from other cities that had suffered terrorist attacks.
"Chiefs must be near the scene," Carli said. "Chiefs must be on the field, because sometimes you have to take a decision that is not a decision that has been written in the plan."
There is a tragic circle of learning among cities attacked by terrorists. Carli says he's glad to be offering lessons to Boston emergency responders, because the French learned from the Boston Marathon bombings.
"You cannot imagine," Carli said. "The Boston bombings is teach in French university. In the course we have on disaster medicine, we spend at least 15 minutes explaining what happened in Boston and the way the public that were on scene reacted. That was a very important point in Boston, the fact that the EMS was really coordinated."
Parisians learned two things in particular from Boston.
"The fact that we have to use tourniquet on scene as quickly as possible, the transport to the operating room quickly," Carli said.
Since the Paris attacks last fall, Paris police, in addition to EMTs, are now taught how to control hemorrhaging.
Most of the EMTs in the Paris Fire Brigade come from the armed services and have combat experience. Carli said that was key to the French ability to respond to the terrorist attacks.
"From the medical point of view, we are prepared for the care of patients injured by military weapons," Carli said.
Boston emergency responders learned from Carli that he was the most unpopular man in Paris the night of the attacks because he had to make the tough decision to hold EMT crews in reserve in case of further attacks.
Boston EMS says keeping those reserve units back is an important lesson learned from the Paris attacks.
This segment aired on March 4, 2016.