Judge Orders Prosecutors In Darrell Jones Case To List Old Evidence As Defense Seeks Retrial
03:05
Play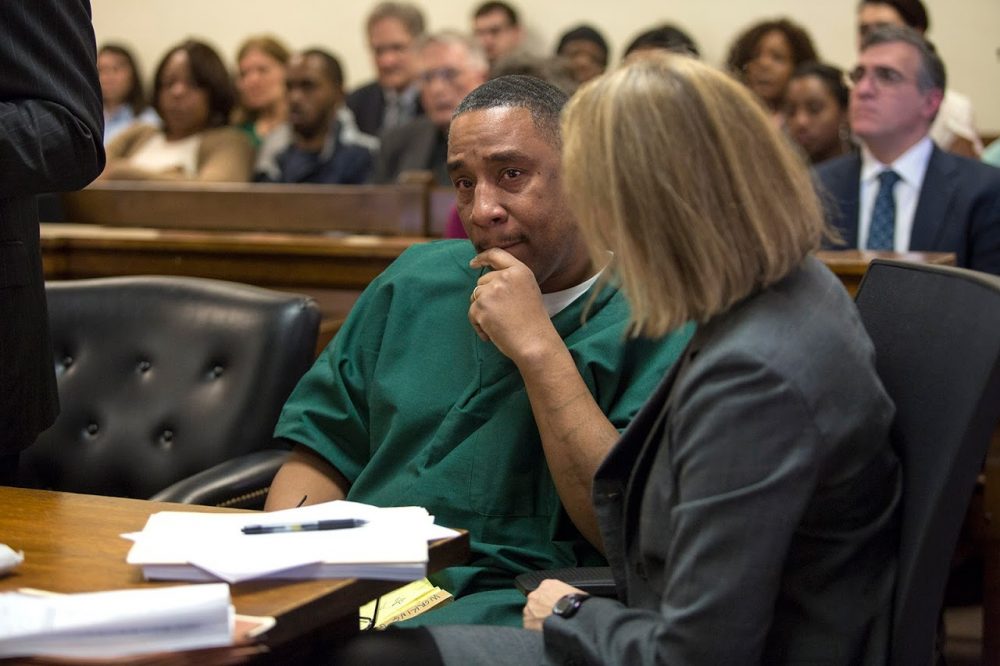 This article is more than 5 years old.
Thirty years ago, Darrell 'Diamond' Jones was convicted of murder. On Tuesday, Jones was back in court for the first time since he was sentenced to life without parole to attend a hearing as he seeks a new trial.
During the appeal hearing, defense attorneys claimed they have new forensic evidence that may prove Jones did not receive a fair trial.
As he was lead into the courtroom at Brockton Superior Court, Jones smiled at the many friends and family members who showed up.
But Jones let out an audible sob and began crying as his attorney, Neil Austin, told the court Brockton police had purposefully cut out a portion of a video of a key prosecution eyewitness used at his trial 30 years ago.
"We've learned that an interruption in that tape — a 13-and-a-half-second interruption — in fact doesn't conform to the testimony that was given about that interruption in 1986," Austin told the courtroom.
Defense attorneys said two forensic experts recently examined a copy of the video and believe police may have deliberately edited out more than two minutes of the tape.
It was the only video made of an eyewitness and later shown to the jury. Other eyewitnesses testified, but they frequently contradicted each other — and sometimes their own testimonies. None of them positively identified Jones as the murderer.
The defense team wants Plymouth County prosecutors to give them all the evidence used against Jones three decades ago, including the original videotape and unredacted copies of investigator notes and memos.
Prosecutor Robert Thompson has opposed the request, however. He argued Jones should have challenged the videotape years ago in two earlier appeals, but didn't. Both prior attempts for a retrial were denied. The prosecutor said there's no good reason to help the defense find something new by turning over old trial evidence.
"A great number of the requests here are based on no more than speculation and a fishing expedition," Thompson said.
"We don't think it is a fishing expedition at all," said Lisa Kavanaugh, an attorney for the defense. She said the defense team's motion for the old evidence can help prove Jones' innocence.
"We think it's clearly tied to the claims that we've raised in our motion," she said. "We think that it's a meritorious motion and that what we've requested is reasonably related to that."
Superior Court Judge Thomas McGuire ruled prosecutors have to provide him with a detailed list of the evidence used in Darrell Jones's original trial that the state and Brockton police still have, but the Plymouth County prosecutor acknowledged that after 30 years some may be missing.
After the hearing, Michele Jones, Darrell Jones' cousin, was somber but optimistic.
"I'm thinking positive, and I'm hoping that he'll come home soon. It's been a long time, I miss him," she said.
The prosecution has 30 days to come up with the list of the old trial evidence that Darrell Jones hopes will get him a new trial.
This segment aired on March 23, 2016.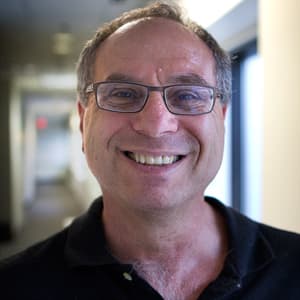 Bruce Gellerman Senior Reporter
Bruce Gellerman is an award-winning journalist and senior correspondent, frequently covering science, business, technology and the environment.