Local Leaders Welcome General Electric CEO Jeffrey Immelt To Boston
03:29
Play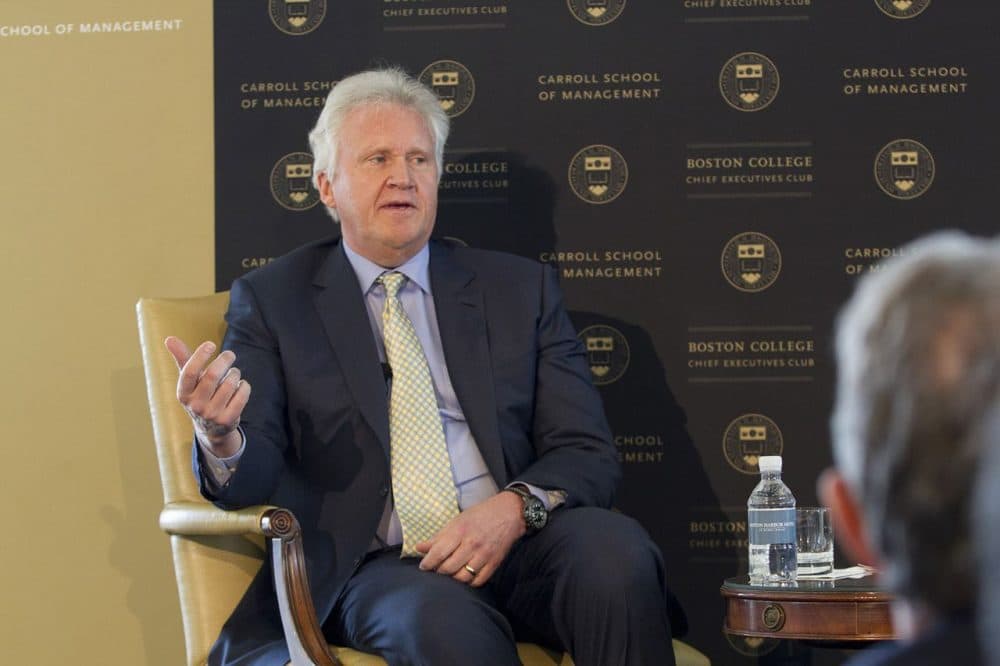 This article is more than 5 years old.
General Electric has announced the site it has chosen for its new world headquarters as it moves to Boston.
It's a 2.5 acre site near South Station that was once owned by Gillette and was once home to the New England Confectionery Company.
GE chief executive Jeffrey Immelt outlined plans during a welcome luncheon in Boston Thursday, not far from the site.
The luncheon at the upscale Boston Harbor Hotel's Wharf Room was jammed with a who's who of the city and state's business, government and civic leaders, literally rubbing elbows, slapping backs and exchanging greetings.
"Let's just take a moment to look around and note the phenomenal turnout today," Warren Zola said to those at the event. He's the head of the Boston College Chief Executives Club, which hosted the event.
Auto dealer Herb Chambers was there. So was Patriots owner Robert Kraft and Paul Grogan, president of the Boston Foundation. Zola thanked Gov. Charlie Baker and Boston Mayor Marty Walsh for coming too.
"When you notice who's here, it's clear that our city recognizes the importance of one company's relocation and how it will impact the global reputation of Boston's business community," Zola said.
GE's revenues last year were $117 billion. A third of a million GE employees work in 180 countries. In his 15 years as CEO, Immelt has transformed the company, selling off its finance, broadcast and plastics divisions to focus on "the merger of data and physics."
While it was largely an old boys network that had gathered to meet Immelt, his message to the audience was: Get ready for change.
"It's really about the future. It's about who is willing to fight for five or 10 years from now versus protecting the past," Immelt said. "And that's true for companies and it's true for governments."
Immelt credited the state's Republican governor and Boston's Democratic mayor for working together to bring GE to the city.
Eight hundred workers will relocate to the new global headquarters in the high tech Seaport District on the Fort Point Channel across from the site of the Boston Tea Party. Immelt called the move a long-term investment based on Boston's astonishing startup spirit and university scholarship.
"This move for GE is all about the next 40 years," Immelt said. "What do we want the company to look like, how do we want the company to be challenged? I want people that are down in the Seaport, I want them to be completely paranoid about the world that they're in — about are we moving fast enough, what can we do better, who's smarter than we are? And I want to be in the sea of ideas so that paranoia reigns supreme inside the company."
Fairfield, Connecticut's loss is Boston's gain. Fairfield, which had been GE's headquarters for 42 years, planned to raise corporate taxes. Boston offered GE $25 million in property tax breaks and Massachusetts added upwards of $120 million more in incentives.
Immelt says it was money well spent.
"For any dollar that you think was invested in GE being here — and there are a lot of places we could have gone other than here — you will get back a thousand fold," he said. "Take my word for it. Just trust me on that."
Immelt promised more details on GE's vision as a corporate citizen of Boston, and how — and how much — it will contribute to city charitable organizations at a company event early next month.
This segment aired on March 25, 2016.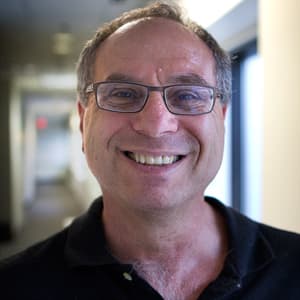 Bruce Gellerman Senior Reporter
Bruce Gellerman is an award-winning journalist and senior correspondent, frequently covering science, business, technology and the environment.