End Of An Era: After 47 Years, Boston Fabric Store To Close
05:29
Play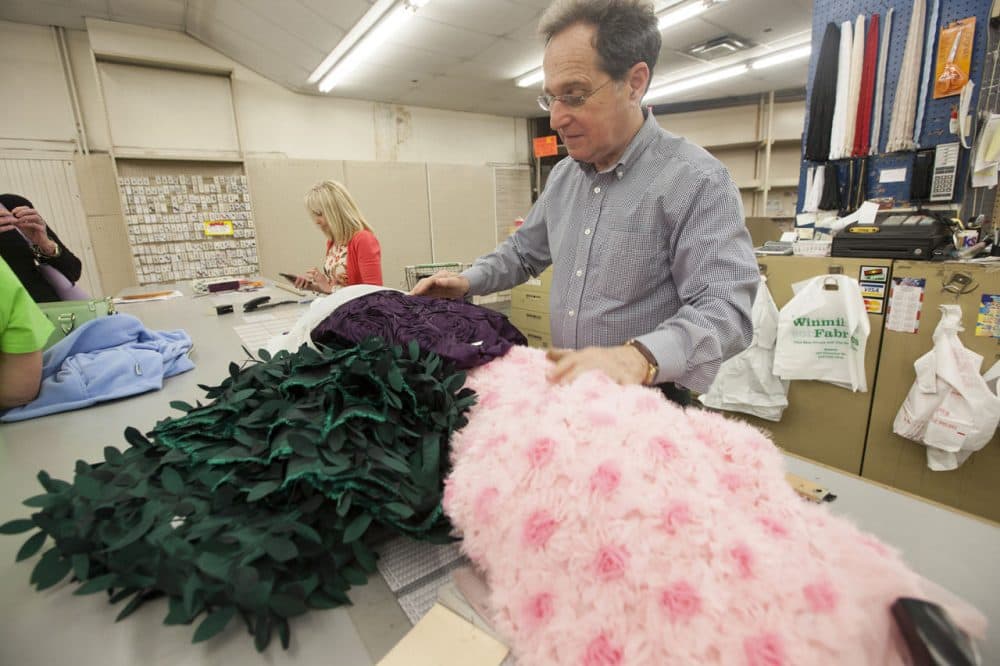 This article is more than 4 years old.
"You need thread to sew a button on," Howard Held says. "You need a zipper; your jacket zipper breaks. You need a zipper for your pants if that breaks."
Howard knows a little something about zippers and fabrics.
He and his wife Marilyn Held are about to close their store, Winmil Fabrics, in downtown Boston. Winmil is the last full-service fabric store in what used to be Boston's bustling Garment District.
"We're a necessity for all the little things that you need," Howard says. "It's like a hardware store -- you might need a screw every once in a while but you're not a carpenter. We're the same type of thing. We felt we provided a very, very good service to the people within the downtown Boston area."
Howard worked with his father selling fabric in downtown Boston long before he and Marilyn opened the doors to Winmil Fabrics on Chauncy Street in 1969. For them, it was more than just a job. It was a labor of love.
"We love fabric," Marilyn says. "We would get the most beautiful, interesting fabrics that other stores didn't have. I think I can remember almost every piece of fabric because we would literally select every piece of fabric."
Walking into Winmil today, though, you'd be hard pressed to find much variety. There are some bolts of fabric — and some racks of spools of thread. However, most of this once-packed store is now empty.
The Helds say their exclusive and expensive fabrics sold almost immediately after the going-out-of-business signs went up.
It's left their regular customers somewhat surprised, including South End tailor and clothing designer Woody Veinet, who saw the closing sign in the window and walked in while we were there.
"I'm out of words," he says.
Veinet says he's been coming to the store a long time. He looks shocked.
"Yeah, [I am shocked], because I came here to buy some fabric and now basically I'm like, 'Oh man, this is going out of business.' Now I gotta go shop somewhere else and I didn't want to do that," he says. "And this was convenience for me. I'm going to miss you guys, you know?"
Howard says probably the hardest thing about closing is saying goodbye.
"A lot of our customers over the years, they're like our friends," he says. "We know about their families, we know about their kids, and so we feel like we're leaving a group of people that mean a lot to us."
"Did you ever sell a piece of fabric," we ask, "and then have someone come back through the door with a made piece of clothing?"
"Oh yes, all the time," Howard says.
"I'll never forget when [Howard was] 40," Marilyn says. "He was turning 40, and he was a little melancholy about it, so I said, 'I think I'll send him a belly dancer.' So I called up this company in Cambridge to have someone sent over. And she said, 'Who's it for?' And I said, 'Oh, it's for my husband Howard, he's at Winmil Fabrics.' 'Oh, I know Howard.' They would come buy all the fabric for their costumes. It was really funny. It's that way all that time."
Belly dancers, designers, college kids, theater companies — they all made Winmil Fabrics a frequent stop, according to the Helds.
Even some of Boston's immigrants stopped by too.
"Many of the immigrants that have come in here," Howard says, "this was the first store that they came to when they're looking for fabrics, whatever country they came from -- China, India, any of those countries because a lot of times they sewed back home where sewing is very popular in other countries throughout the world. So where they lived in downtown Boston, we were the first store and they've been coming to us ever since."
But after 47 years of keeping the store open seven days a week -- and of skipping vacations for decades -- they're packing up the scissors.
Howard is 72 years old, Marilyn is 70. And they both say it's time.
"There's so much we don't get to do because we're always here," Marilyn says. "Not to go outside, start to plant a garden and know that you had to go inside, take a shower and get ready to go to work. Just, not keep your eyes on the watch. We have no great plans, at all."
You didn't live their daily lives, but instinctively you know how it is with fabric. Very little else we do daily is so visual and so tactile.
Do you smile when the sleeves of a crisp cotton button-down slide up your arms in the morning?
And how about the sensual feeling of slipping on your silk shirt or silk blouse?
Marilyn and Howard know all of that, and they say while they're leaving the store, they're not leaving the life, as fabric is stitched into their blood.
"No matter where we go when we travel," Marilyn says, "one of the first places we go is a fabric store. We will find the fabric to touch."
"In everything we look at, even clothing, we still love to look at clothing and the way it is constructed," Howard says. "It's something that's ingrained in us at this point in time and we still admire. We walk by Newbury Street, even — I know — after we retire, we'll walk by a clothing store and look at the clothes and look at 'em as, 'Oh my God, look how beautiful that fabric is and look how how well it's made.' And so, I think it's something that's part of us until the very end."
Winmil Fabrics, on Chauncy Street in Boston, closes on June 14.
This segment aired on May 25, 2016.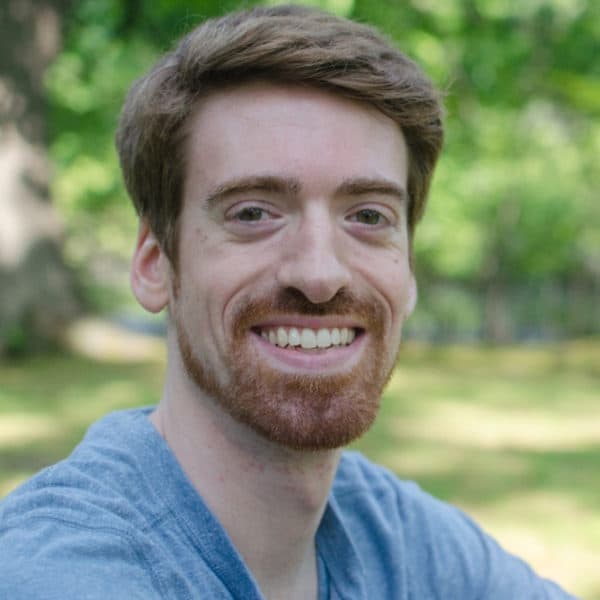 Bob Shaffer Producer
Bob Shaffer is a producer in WBUR's newscast unit.