Boston Light: First U.S. Lighthouse Celebrates 300 Years In Service
Resume
On a small, roughly 2-acre rocky island about 10 miles from Boston, the lighthouse tower looks just like it might have looked when it was first lit in 1716: white stucco, small black iron doors at the bottom and a large windowed room at the very top.
Also preserving historical authenticity is lighthouse keeper Sally Snowman — wearing Revolutionary-era clothes she makes herself: a long flowered dress, an apron and a bonnet.
"The dress that I'm wearing today," Snowman says, "it is the garb that the keeper's wife would have worn in 1783."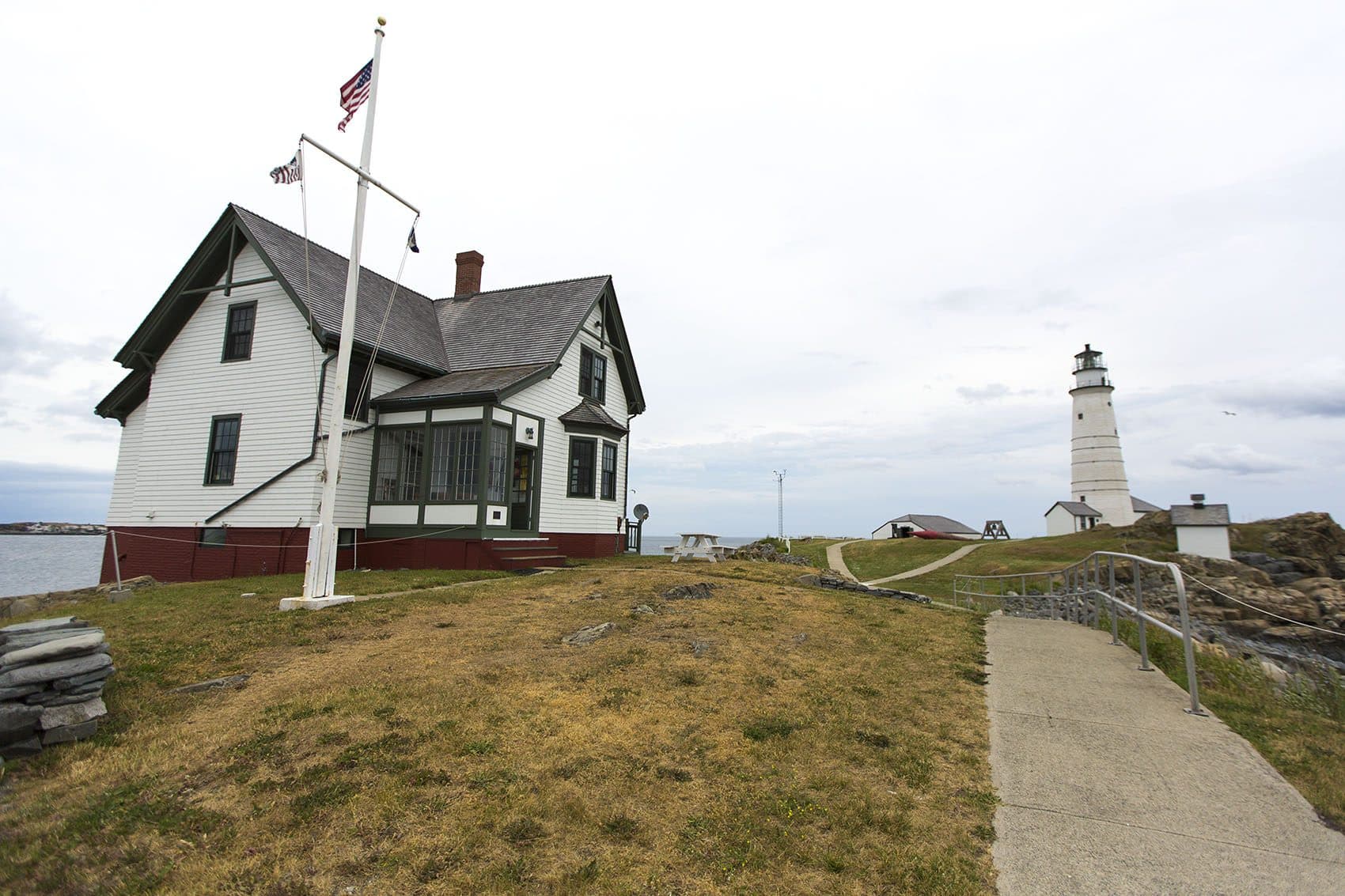 Why 1783 and not 1716? That's because of the lighthouse's long history — of which Snowman has encyclopedic knowledge. During the Revolutionary War, Snowman says the lighthouse was not only an important navigational tool in a busy harbor, but it was also a symbol of British control -- so it was a target.
"It is not the one built in 1716," Snowman says. "That one was blown up by the British in 1776. This is the new one."
New, of course, is a relative term. The tower and the five other buildings on the island that comprise the light station have been repaired — some replaced — over the years. At the base of the lighthouse tower is a small museum with various artifacts including a large cannon that served as the first fog signal in case mariners couldn't see the light.
"It was just black powder that would get fired off to go 'BAH-Boom!' And they used that until 1851 — 1719 to 1851," Snowman says.
This tower was built on the foundation of the original in 1783. Fourteen feet were later added so it's now 89 feet tall. The U.S. Coast Guard, which owns the property and employs Snowman, spent $1.5 million renovating it for this year's tricentennial celebration.
"We made it look really spiffy for it," Snowman says, "and now you're out here, so I think we should go to the top of the tower and look at that."
Seventy-nine steps up a narrow iron spiral staircase leads to a small gear room that resembles those circular amusement park rides where passengers stick to the side of the walls. In the center is a large round black structure rotating on eight metal wheels. Above that is a lamp that is under an enormous glass lens.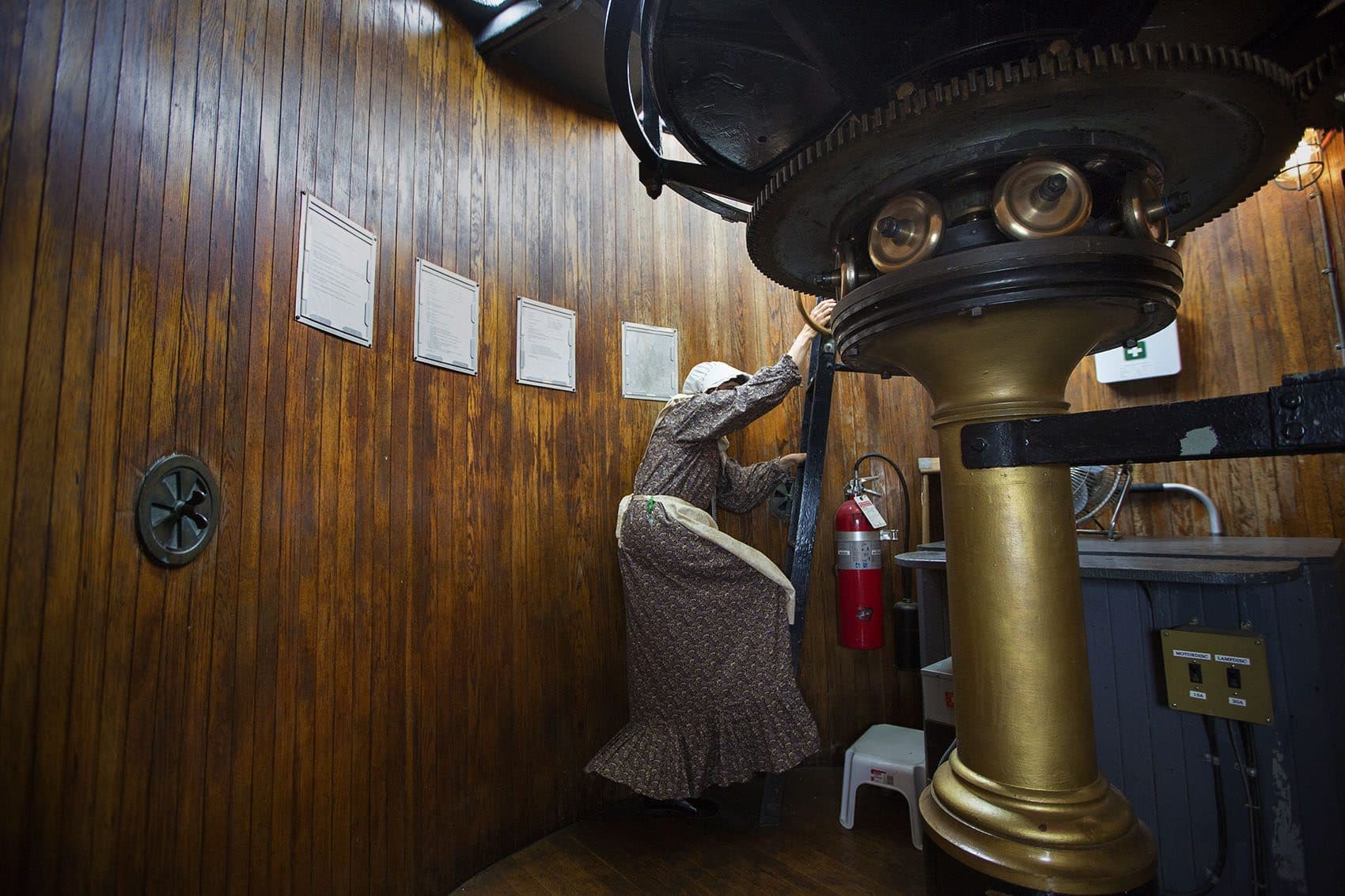 "You'll notice that the light that was flashing every 10 seconds is not a light bulb that's flashing," Snowman says, "it's 4,000 pounds of glass and brass rotating."
A narrow metal ladder then goes to the completely glass-enclosed room at the top of the lighthouse known as the lantern room, which has a 360-degree view of Boston Harbor
"The furthest we can see is Cohasset and Scituate is on the other side of that," Snowman says. "And so the lens is said to be able to be seen on a ship's helm 27 miles on a clear night."
The lens in this room is what's known as a second-order Fresnel lens, from France, which was installed in 1859. It's a 13-foot-tall by roughly 5-feet-around prism-like structure with glass panels cut in specific patterns to reflect the light — at least most of the most of the time.
"And because it's an 1859 optic, and we're in 21st century electronics," Snowman says, "there's glitches for the two centuries to talk to each other. So it's not infrequent that the light is out.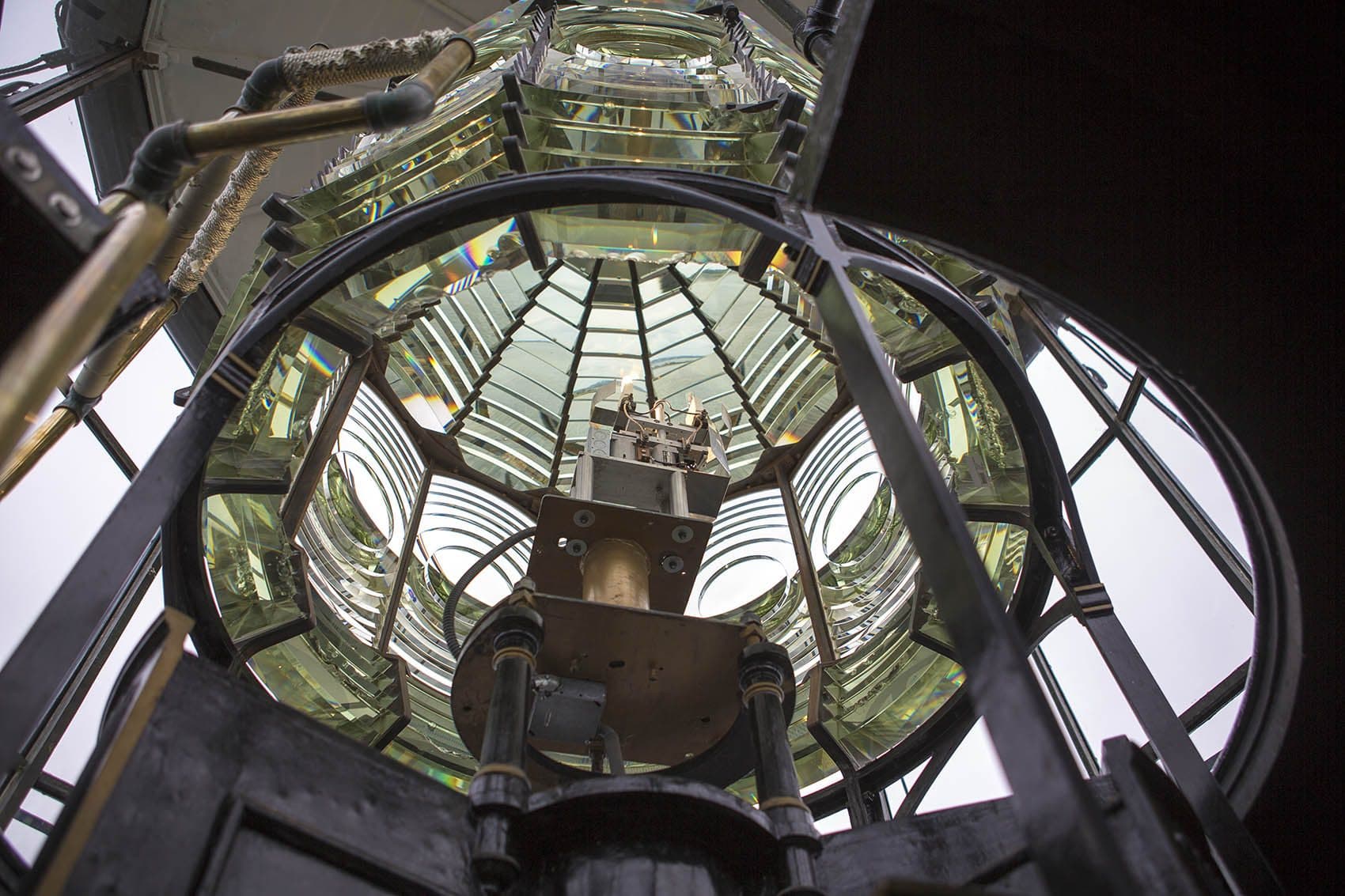 "The people who live in Winthrop and Nahant -- they notice immediately. They find my phone number somewhere and say, 'The light's out — did you know the light's out?' And I say 'Yes, I know the light's out,' " Snowman says with a laugh.
Twenty-first century technology does step in and can provide emergency light — which Snowman says shows that lighthouses are still needed.
"There's so many pleasure boaters and small boats and fishermen and lobsterwomen and things like that that still depend upon that visual sighting," Snowman says. "So, although vessels have electronics, they have a tendency to fail, and they're going to want to go to that chart, that paper chart, and they're going to want to figure out where they are."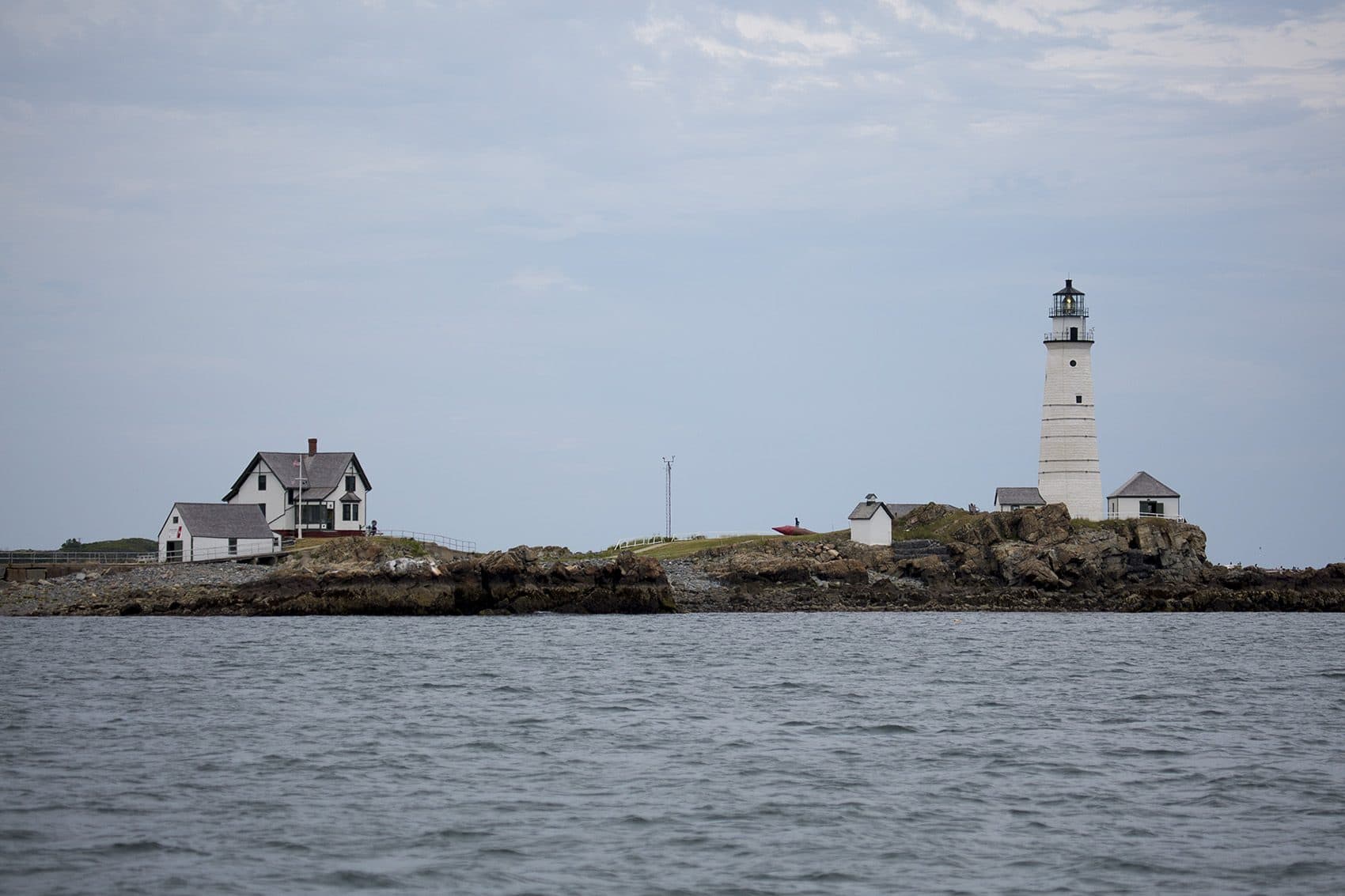 Most of Boston Light's operations are now done by machines, because the Coast Guard started automating the nation's lighthouses in the mid-20th century and it is still divesting them.
Snowman is the only resident lighthouse keeper in the country after the late U.S. Sen. Ted Kennedy sponsored a bill to keep Boston Light permanently staffed, because of its historic significance. Snowman says she spends most of her days organizing volunteers and overseeing the property — where she lives most of the time between April and October.
And many nights — if you're in some of the South Shore towns, you might hear her at dusk — with her large handmade Buffalo skin drum.
"I'm a drummer," Snowman says, "I drum the sunset."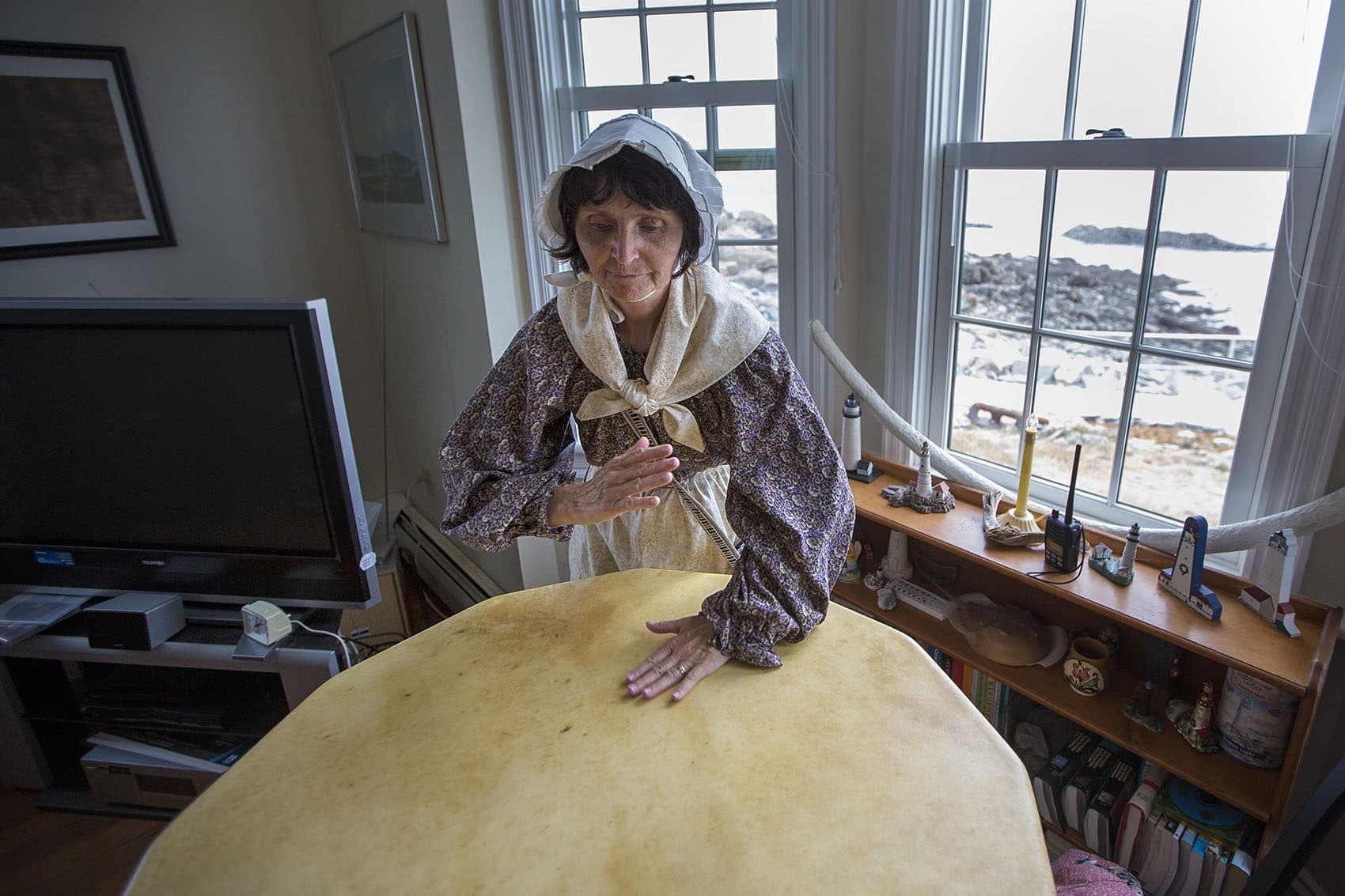 Tours of Boston Light are running weekends through the summer. The official lighthouse tricentennial celebration is in September.
More photos: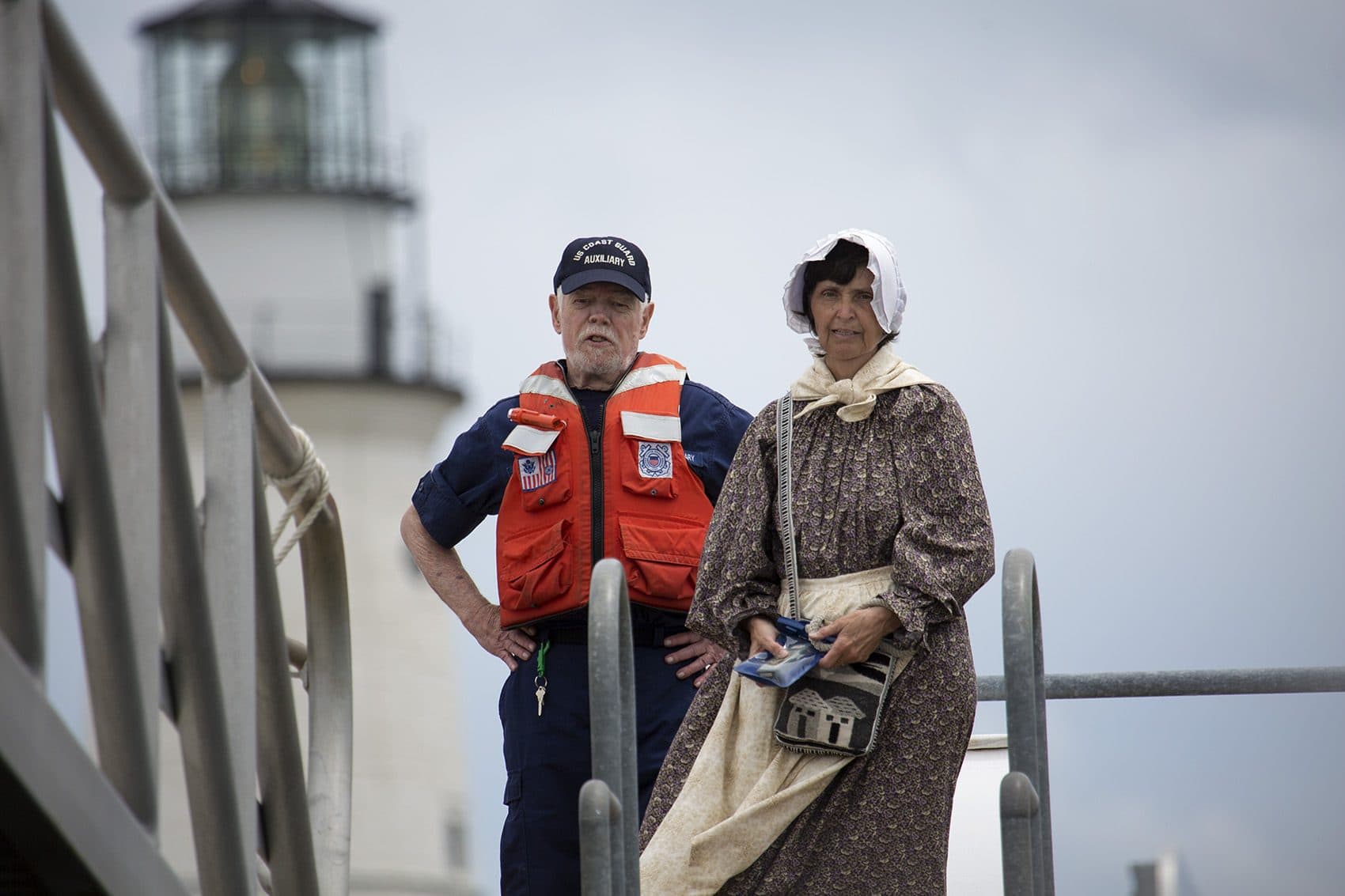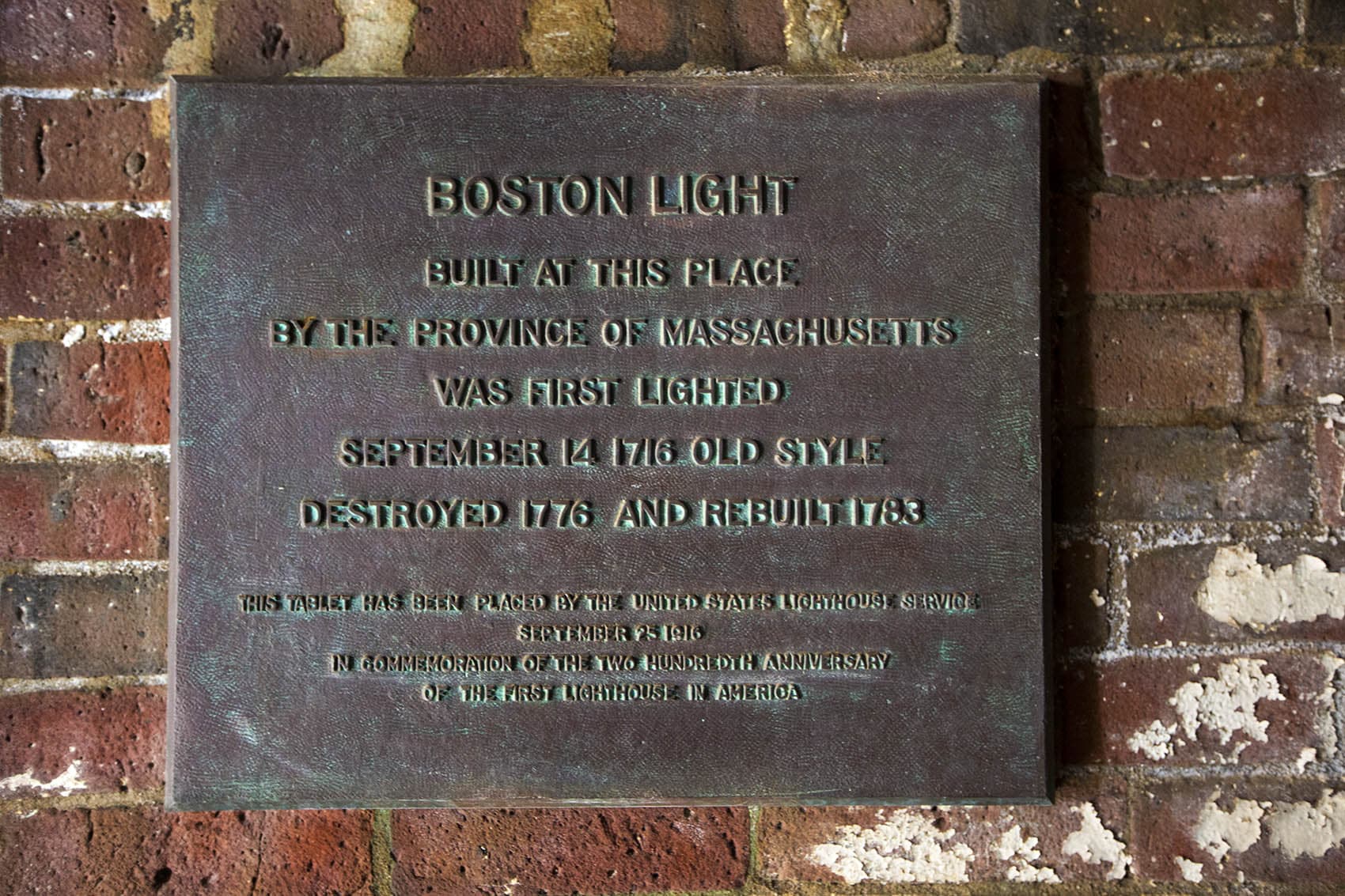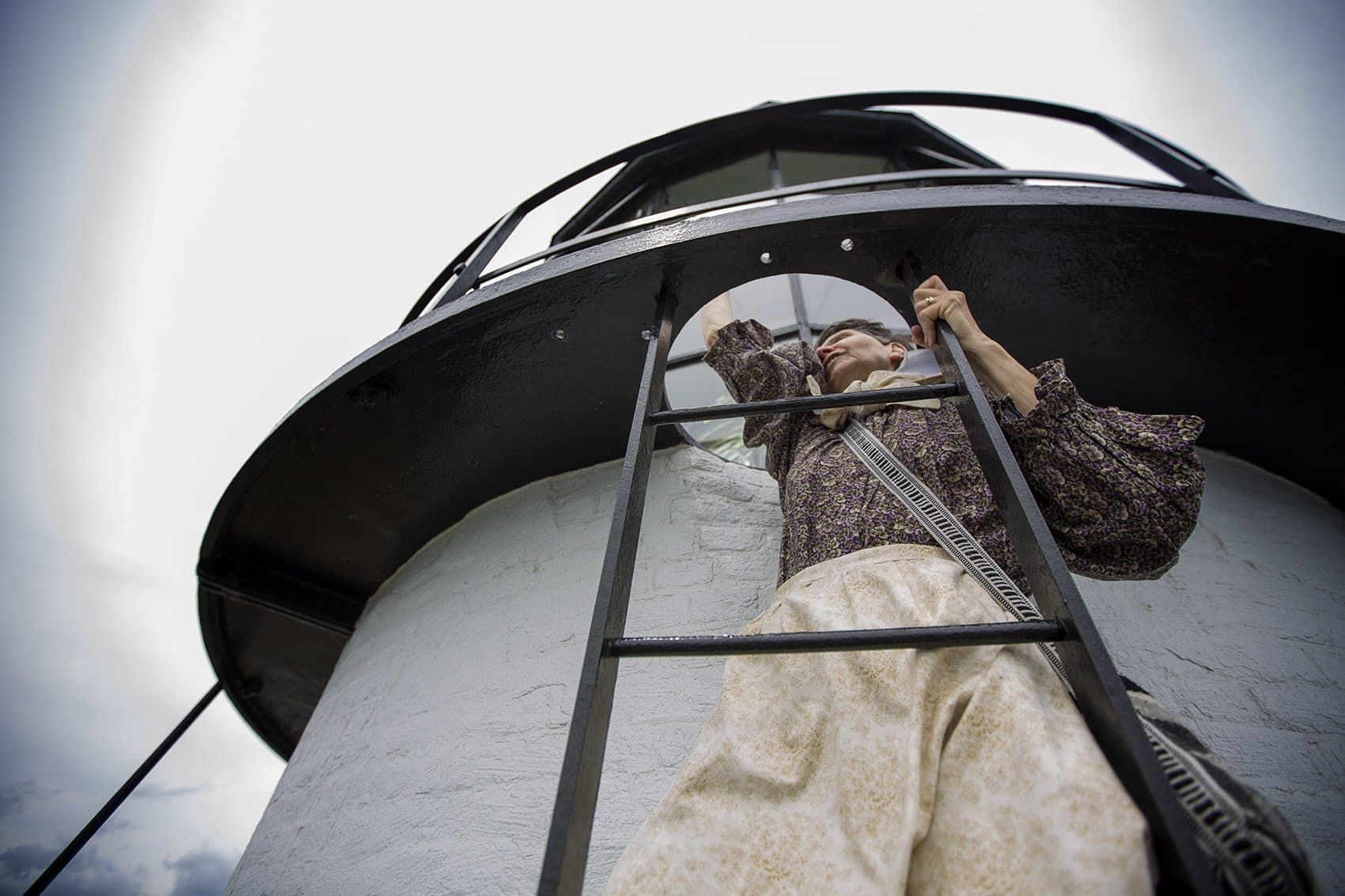 This segment aired on July 5, 2016.