Bedford Gold Star Mother: Trump 'Doesn't Understand'
05:42
Play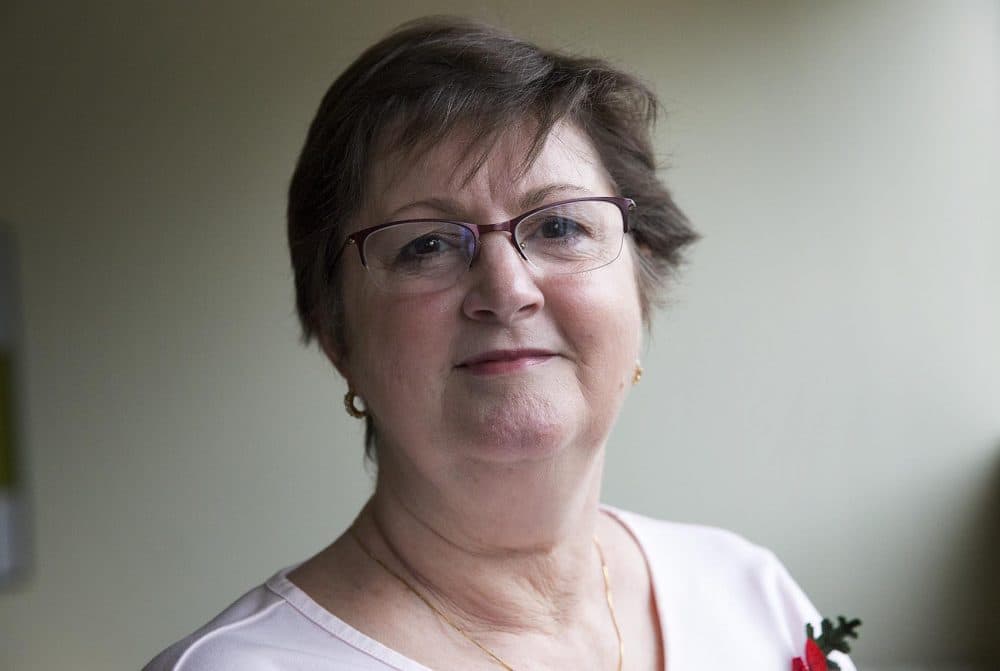 This article is more than 4 years old.
As the war of words between Donald Trump and the family of a Muslim-American soldier killed in Iraq escalates, the families of other service people killed in the line of duty — known as Gold Star families — are getting involved.
More than a dozen Gold Star families signed a letter demanding that Trump apologize for disparaging comments about the father of the fallen Army captain, Khizr Khan, following his appearance at the Democratic National Convention.
Among the area relatives of service people killed in the line of duty who are looking for an apology from Trump is a Bedford woman whose son, Pfc. John Hart, died in an ambush of his convoy Iraq in 2003. He was 20.
Alma Hart — who did not sign the aforementioned letter — joined Morning Edition to talk about her son and what she hopes will come of the controversy with Trump.
---
Interview Highlights
Trump initially suggested that Ghazala Khan, who didn't address the DNC, might have been forbidden to speak. And she said that she chose not to, that speaking about her son is difficult every day. Was it like that for you -- difficult to speak about your son's death?
I wake up very morning and I think about him. It's just the way it is. You wake up in the morning and you think, "Gosh, I miss him." Then you wake up more and it's, "Oh yeah, he's dead."
I have pictures of him all over the house and I stop and look at them and get wistful. When your child dies, your dreams die. And I can understand where she said it's hard to look at that big picture of her son's face and it was hard to look at it. I mean time goes by and you can think about the happy things as well as your loss. But for a lot of people it's hard to talk about. I can think of several mothers right now who wouldn't be able to do this.
The Khan family implied that Trump is tone deaf, saying that he knows nothing of sacrifice. Do you feel that what Trump has said about this has somehow devalued you and your family's sacrifice?
It indicates that he doesn't understand. And I've had this so many times at, you know, where you meet people at parties or some sort of business meeting, and they don't know what to say and they shoot off their mouth the wrong way. And they don't even know what they've just said. So it's a common thing for someone who just doesn't understand. And that's the point: Trump does not seem to be able to have normal civil discourse, that if he can't even back up and say 'You know I said that wrong.' And he had plenty of time to think over his reply -- he didn't get surprised at a dinner party.
I'm wondering what you hope will come out of all this.
An honest discussion. We've had 15 years of war and nothing's really straightened out. We've got the rise of ISIS. I don't know what's going to happen in Syria and Turkey. We need to have a serious discussion about whether we're willing to send American soldiers and Marines over there back for more. How many American lives are we willing to risk, and are you willing to risk your child?
Your son is buried in Arlington?
Yes, my son is buried in Arlington National Cemetery, which Mr. Khan referenced. And the headstones, it's a great social leveler, because the headstones are all shaped the same, and you stand there on the grace and it's sloping down the hill and you see all the stones. It's just the feeling that you get there and to look at the whole expanse of the 150 years of military graves it's [the great equalizer].
This segment aired on August 2, 2016.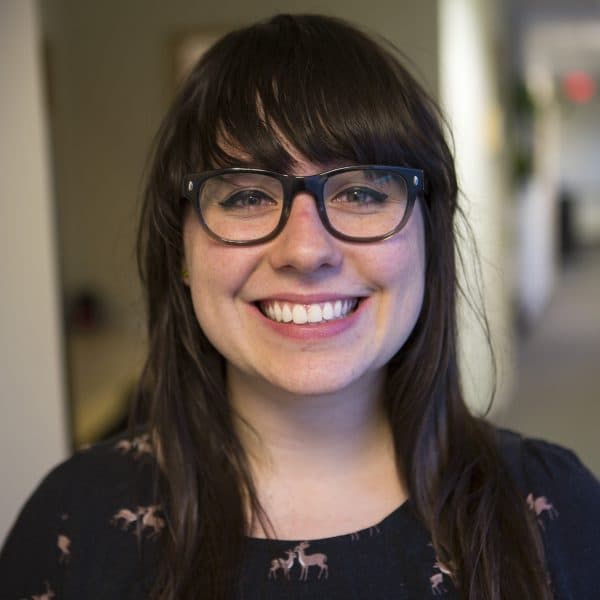 Kassandra Sundt Producer/Reporter
Kassandra Sundt was a Radio Boston producer and reporter at WBUR. She started at the station as a Here & Now intern in 2010.