'How Safe Are Our Children?': Residents Of Lawrence Look For Comfort After Teen's Murder
02:59
Play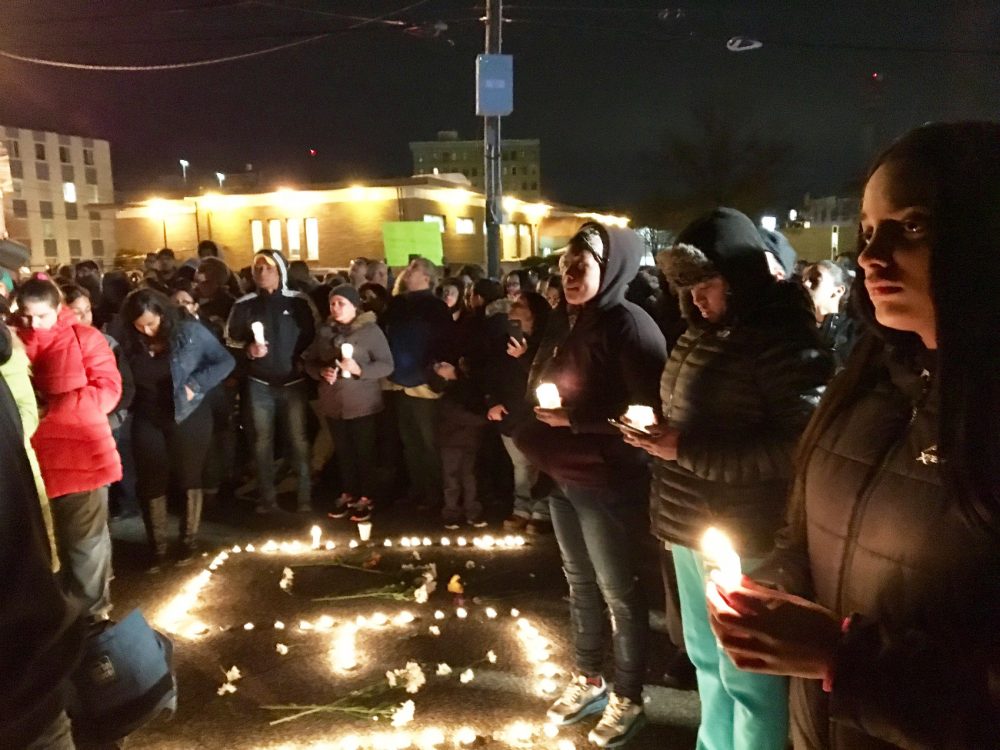 This article is more than 4 years old.
The shocking details of the murder of a teenager in Lawrence have city residents coping with both sadness and fear.
The decapitated body of 16-year-old Lee Manuel Viloria-Paulino was found last week near the Merrimack River.
Looking for answers, and solace, several hundred people packed a parking lot across the street from the Lawrence Police Department for a vigil. The name 'Lee' was spelled in candles and white balloons floated above the heads in the crowd while they sang in Spanish verses of faith and hope.
They gathered to remember the life of Viloria-Paulino and to call for an end to violence in their community. Many in the group said they simply needed to show their support, for their city and for the victim's family.
"My heart hurts, even though I didn't know the boy. It's a tough thing," said Tabatha Dinicola.
Dinicola said she worries about the safety of her own young daughter and her community.
"It's scary, to be honest. I've lived here my whole life, in Lawrence, born, raised and it seems like it gets worse and worse every year," she said. "It's a scary thing that our children are gonna, their future is Lawrence and who knows what that future is going to be."
Classmates of Viloria-Paulino, who was a sophomore at Lawrence High School, huddled with one another, hugging and crying and singing.
Nineteen-year-old Carlos Espineo stared at the candles laid out on the pavement and said he played basketball with Viloria-Paulino. He remembers him being a good kid. Espineo said the murder has him feeling confused and scared.
"Well, since this has happened, no I don't feel safe," he said, "you can't trust no one here."
But trust is exactly what Michael Caban is asking of the young people in Lawrence.
Caban works for Family Services of the Merrimack Valley and spends most of his time with the youth in Lawrence. He said that questions about the murder on social media are fueling confusion and fear in the community.
While the death of Viloria-Paulino is a tragedy, Caban said, it brings to light what many of the city's young people face every day.
"Just the poverty, the drugs, the violence, this situation is very unfortunate; however, our kids are faced with a lot of this on an everyday basis and these kids don't know what to believe," he said. "Yes, there was an arrest but, how safe are our children?"
That's a question many are asking of the city, even after 15-year-old Mathew Borges was taken into custody and charged with Viloria-Paulino's murder.
This segment aired on December 7, 2016.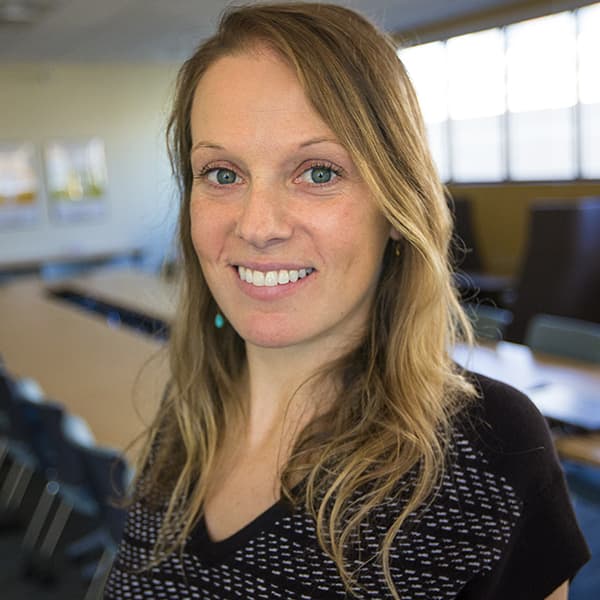 Shannon Dooling Reporter
Shannon Dooling is an immigration reporter at WBUR, Boston's NPR news station.