At Wachusett Mountain, USA Luge Scouts For Young Olympic Talent
05:15
Play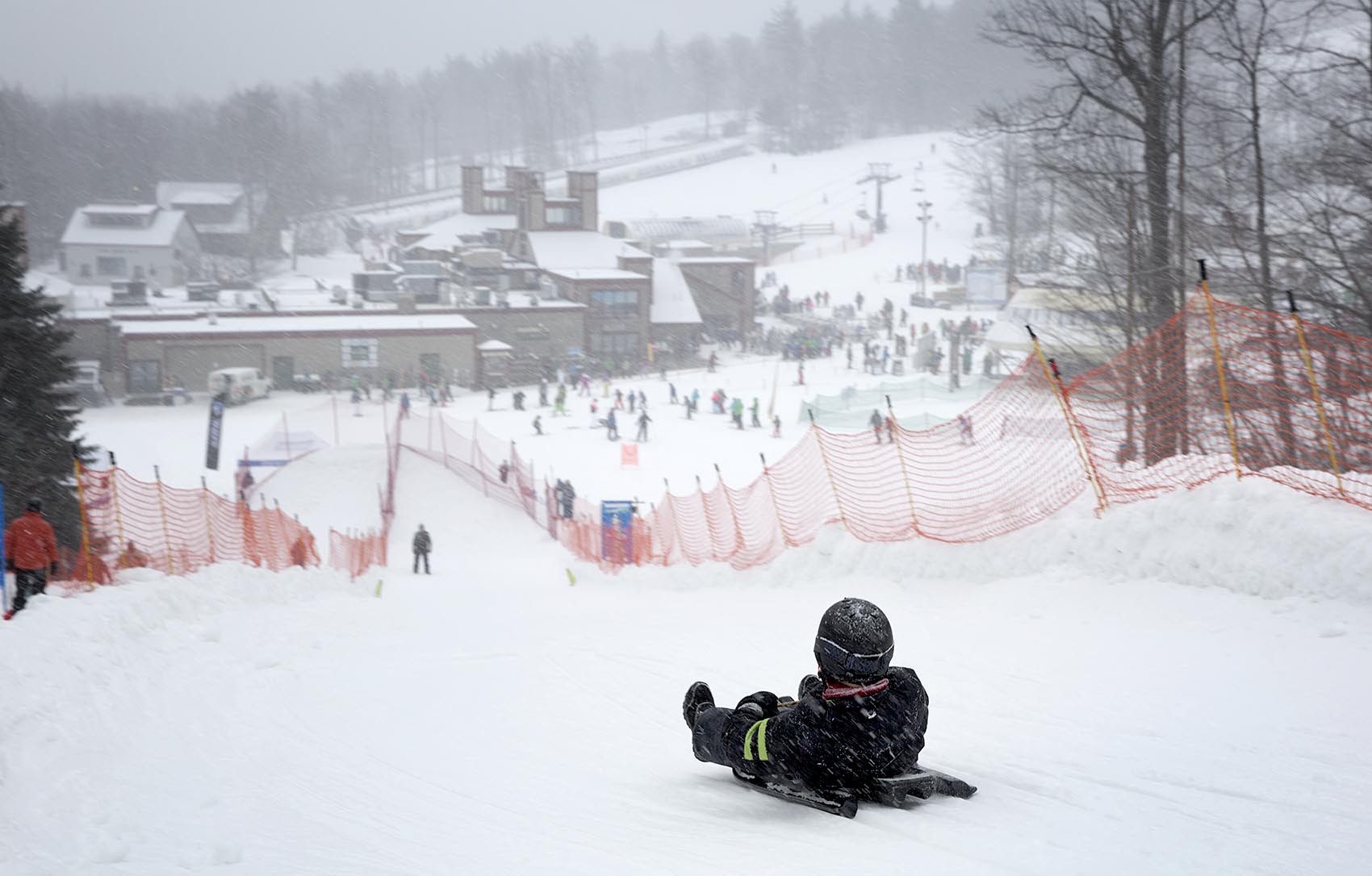 This article is more than 3 years old.
Braving the first nor'easter of the season, curious thrill-seekers gathered near the base lodge at Wachusett Mountain over the weekend, including some wannabe Olympians. DJ Patrick del Rosario filled the air with old-school rock music, encouraging the crowd of skiers and snowboarders to try luge.
At 57 years old, Cathy Buntin, of Charlemont, was there simply to have a good time, and she quickly fell in love with luge. Turning in some of the fastest women's runs of the day was a bonus.
"It's fast," Buntin said. "It's fun. I love watching the Olympics. I love competition and I like speed and I love the snow — so what a great combination!"
Meanwhile, 10-year-old William Watson, of Peabody, has Olympic-sized ambitions.
"I've seen it on the Olympics and it just seems crazy cool, going down that speed," William said. "I've gone up time after time after time. I love going at high speeds from high places."
He took more than 30 runs and still couldn't get enough.
It's all part of the USA Luge Challenge. The goal: Bring luge to the people, get them to try it, and see whether any young kids show Olympic potential. Considering there's three luge tracks in the U.S., the nearest in New York's Lake Placid, USA Luge depends on scouting events like these.
Scouting For Future Medalists 
At Wachusett, enthusiastic kids with natural talent could earn invitations to Lake Placid. Once there, they would go through a luge training camp and more formal tryouts.
"While this isn't our primary recruiting program, it has produced a lot of great athletes, including Summer Britcher, a 2014 Olympian and World Cup gold medalist," said Gordy Sheer, a three-time U.S. Olympian who won silver at the 1998 Nagano Winter Games and now serves as marketing director for USA Luge.
He was in scout mode at Wachusett Mountain, hoping to find future medalists.
"What we're looking for in a kid is really someone who will listen, someone who's enthusiastic and someone who has just general athleticism," Sheer explained. "It's also nice because at events like this, we get a chance to look at their parents and get a sense of how big the kid may get later in life."
And, in the process, they're trying to predict how fast he or she might become. After all, luge is promoted as "the fastest sport on ice."
Sliding Into Luge Lessons
In international competitions, athletes slide down curved tracks on sleds with steel runners. They can reach speeds of 90 miles per hour. Locally, during the luge challenge, kids and adults use plastic sleds on a moderately steep ski slope. The run is roughly 50-yards-long and speeds don't climb much above 25 miles per hour.
Still, the plastic sleds are steered like the real ones, and the setup offers a rough approximation of what the Olympic version feels like.
The whole experience starts with instruction from 2014 Olympian Aidan Kelly. With luge first-timers sitting on their sleds, Kelly goes through proper form and offers crucial steering advice.
"The most important thing about the steering is it's completely backwards," Kelly explained. "If you want to go to the left, you're going lean to the right. And if you want to go to the right, you're going to lean to the left."
Kelly first tried the sport at a recruiting event similar to the one Wachusett Mountain hosted, except that it took place on pavement with sleds mounted on wheels.
"I think a lot of people know what luge is, but they don't really understand why it's so exciting," Kelly said. "To any normal person, it doesn't look like we're doing much on the sled. But once you actually get on one, you realize there's a lot more work involved."
After receiving basic instructions, the first-timers hike up to the start, then sled down. Every run is timed and the fastest sliders compete for prizes at the end of the day.
The event at Wachusett drew nearly 200 people over two days. But only eight kids, all between 10 and 13 years old, got the luge version of a golden ticket. And 10-year-old William was one of the lucky few.
William's father, Richard Watson, was excited — not worried — about his son's new passion.
"I'm proud of him," Watson said. "I'm not sure what the progression is, but I'm sure 90 miles per hour is a long way off when you're 10. But in general, he likes going fast and we support him doing stuff that he likes to do."
And when William heard about his Lake Placid invitation, it was one more thrill in a day full of them.
"What I said was more like, 'Yeah, cool!'" William recalled. "But what I thought was more, 'Yipppeeeee!' "
This segment aired on January 11, 2017.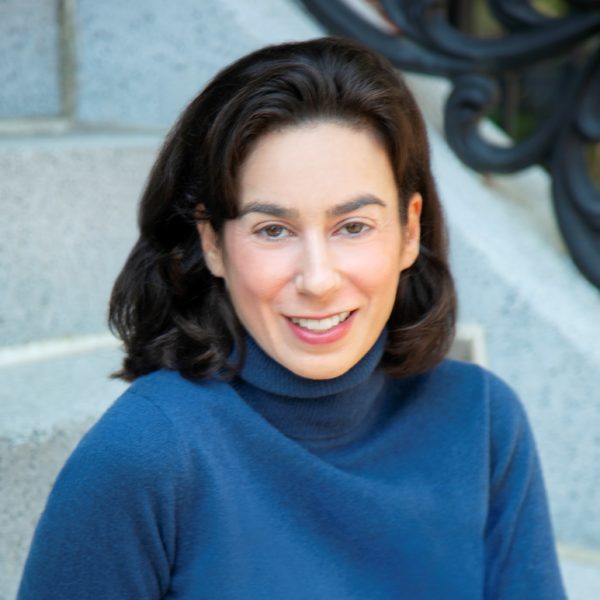 Shira Springer Sports and Society Reporter
Shira Springer covers stories at the intersection of sports and society.