We are pleased to invite WBUR's Members of The Edward R. Murrow Society to an intimate behind-the-scenes Q+A following the upcoming virtual WBUR Town Hall.


Join Here & Now co-host Tonya Mosley for a WBUR Town Hall with NPR political reporters, Ron Elving, Tamara Keith and Asma Khalid. They'll discuss takeaways from the 2020 election and what we can expect next.
Tuesday, November 17
6–7 p.m. Virtual Town Hall (via YouTube)
7–7:30 p.m. Murrow Member Q+A (via Zoom)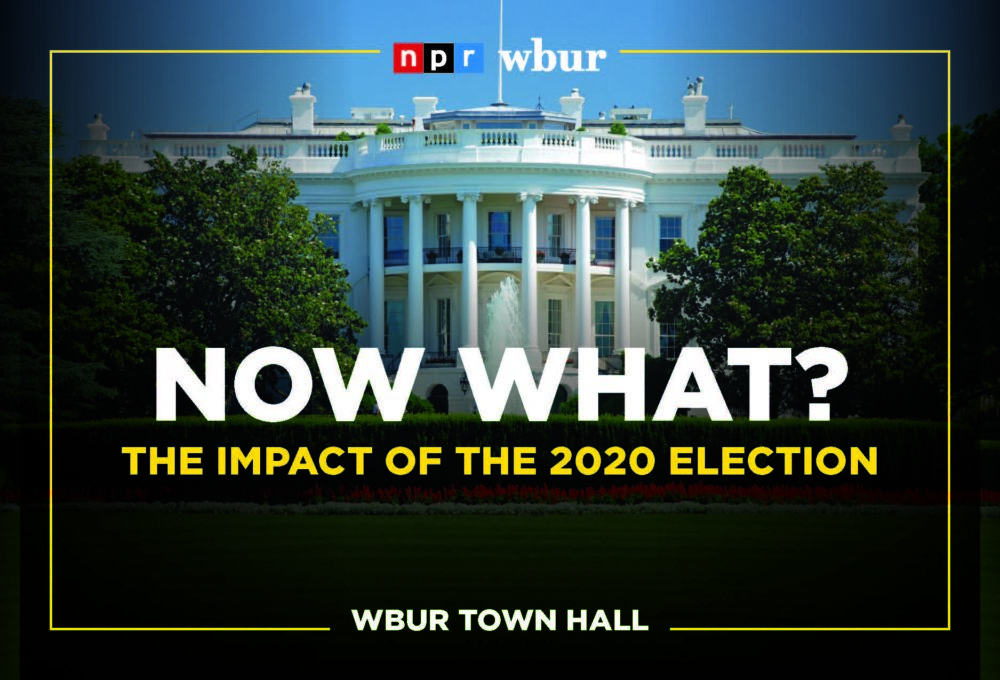 To RSVP to both the Town Hall and the Q+A session, please email Katie at kestack@wbur.org by Monday, November 16th.
The event will be held virtually; we will send out an email to attendees the day before the event.
For information on how to join the WBUR Murrow Society, please visit this page.