We are pleased to invite members of WBUR's Edward R. Murrow Society to a special reception and program.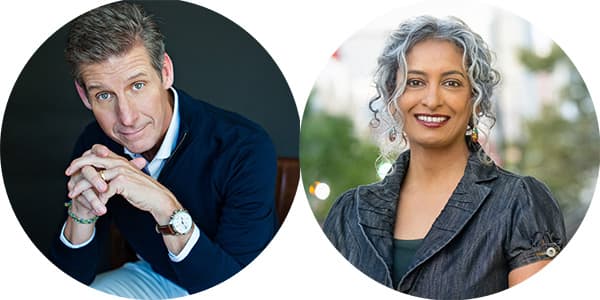 Kai Ryssdal, host and senior editor of Marketplace and Deepa Fernandes, co-host of Here & Now, will discuss the topsy turvy U.S. economy.
Thursday, November 10, 6–8 p.m.
CitySpace at The Lavine Broadcast Center
890 Commonwealth Avenue
This event will be live-streamed for Murrow Members watching at home.

To RSVP to either the event at CitySpace or the virtual program please email Caitlin at cbayer@wbur.org by Tuesday, November 1.
For information on how to join the WBUR Murrow Society, please visit this page.