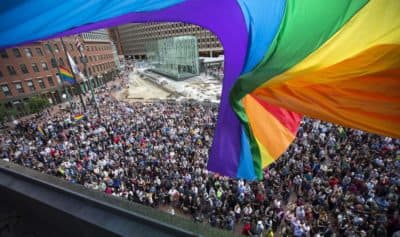 Our audience – in Boston and beyond – counts on us for our content.
WBUR celebrates, examines and explores the stories of our time, each and every day, with some of the most extraordinary programming in public radio.
Alongside award-winning news and analysis, WBUR unearths stories you might not notice without us.
For more than 60 years, WBUR has proudly served our city and our region. Today our community extends across the nation, and around the world.
Each month WBUR serves:
800,000+ local radio listeners
9,000,000+ national radio listeners
8,000,000+ podcast downloads
2,000,000+ unique visitors to wbur.org
Thousands of people through community events
WBUR is one of the most widely consumed public radio stations in the country.