Lowell soldier dies in Iraq
This article is more than 14 years old.
Today, as the country marks the fourth anniversary of the start of the war in Iraq, the city of Lowell is mourning the loss of one of its own. Private First Class John Landry, Jr. is the first service member from the former mill city to die in the war.
The 20-year-old served as a marksman in the Army's 1st Cavalry Division. And as WBUR's Curt Nickisch reports from Lowell, Landry's hometown is taking his loss hard.
TEXT OF STORY
CURT NICKISCH: It was only last week that students at Lowell Catholic High School sent a care package to Iraq, to their former classmate. Yesterday, Principal Maryellen DeMarco had to tell them John Landry, Jr., Class of 2005, had been killed. She remembers him from better days, the burly boy who played football, whose antics landed him in plenty of yearbook photos.
MARYELLEN DEMARCO:
I'll never forget the last time I saw him — it was at a Lowell Catholic football game — came to cheer on his alma mater. It was late September. Then he said: 'But I'm going to make you proud Mrs. DeMarco, I'm off, I'm gonna do what I can for my country and for the school and for my family.' He believed in what he was doing. All I could think of was: 'Just stay safe, John.' But he put his fear aside, he knew he had to serve his country.
CURT NICKISCH: DeMarco prayed with students yesterday to cope with the news, while Lowell officials lowered the flag outside city hall to half staff. This former mill city has long had strong military ties. Nearby Fort Devens attracted many retired army. Those ties only strengthened as the city's brick factories shuttered, prompting many — including new immigrants - to enlist. Congressman Martin Meehan says Lowell is reeling from the loss of Private Landry.
REP. MARTIN MEEHAN:
He's the first soldier from my hometown of Lowell to be killed in Operation Iraqi Freedom. So our hearts go out to the family but also as a community. We're a tight-knit community, the Greater Lowell Area, and this obviously is devastating news.
CURT NICKISCH: Meehan says he has briefed by Pentagon officials, who said Landry was one of fourteen service members killed in a single bomb attack this past weekend. The Congressman also spoke to Landry's parents, who last saw their son just nine days ago, when he was home on leave.
US REP. MARTIN MEEHAN:
And while his family obviously was worried for him, he wanted to get back with his friends and his fellow soldiers and his comrades, and he wanted to support their efforts in Iraq.
CURT NICKISCH: Yet as personally dedicated as Private Landry was to his mission, his untimely death is causing many in Lowell to question the overall mission in Iraq.
At Sowy's Bakery downtown, the TV is normally set to the Spanish language station Univision. Not yesterday. The Puerto Rican immigrant owners changed the channel to a news station for the president's late morning speech on Iraq. Customers leaned against the counter to listen to Mr. Bush ask the nation for patience with the mission.
PRESIDENT GEORGE W. BUSH:
If American forces were to step back from Baghdad before it is more secure, a contagion of violence could spill out across the entire country.
CURT NICKISCH: Customer Hector Ruiz looked on, shaking his head. He was in no mood to be patient, having heard that morning that one of Lowell's own had been killed. Ruiz says it's one too many.
HECTOR RUIZ:
You know, I just think that they should just call it a day and start sending them people back here, instead of having them come back in a casket.
CURT NICKISCH: It's going to be hard for Lowell residents like Ruiz to reconcile the loss of Private Landry with their feelings about the war, says Joseph Dussault. Still, the veterans service director for the city hopes their conflicted emotions will not mar Landry's memory.
JOSEPH DUSSAULT:
Regardless how people feel — we shouldn't be there, shouldn't be there — they're volunteer service. We can't say thank you enough for them to serve.
CURT NICKISCH: And if history is any indication, Lowell will give its due thanks. Down the street from Dussault's office stands the Lowell Memorial Auditorium. Plaques line its entry hall remembering each casualty from the city dating back to the Civil War. There's even one for the single Lowell resident to die in the Persian Gulf War. Now the building supervisor there says there's going to be one more plaque, for Private First Class John Landry, Jr.
For WBUR, I'm Curt Nickisch.
This program aired on March 20, 2007. The audio for this program is not available.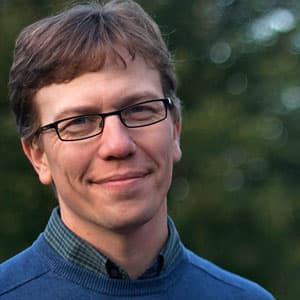 Curt Nickisch Business & Technology Reporter
Curt Nickisch was formerly WBUR's business and technology reporter.