"From a General Internist's Perspective" by Carl A. Soderland, M.D., M.P.H
This article is more than 14 years old.
I have been very fortunate to practice general internal medicine in Ipswich, Massachusetts for the past 27 years. I have listened to the insured and the uninsured worry about the cost of their healthcare, the price of co-pays, drugs, deductibles, tests, and the annual increases in their health insurance premiums that seem to have no end. Lack of insurance has been viewed as a roadblock to healthcare. Many of the uninsured are unable to receive preventive care and immunizations proven to have benefit or to purchase prescription medicines for hypertension, diabetes, or many of the other chronic medical conditions that there are effective treatments for.
I applaud the Commonwealth of Massachusetts for recognizing that the lack of affordable health insurance is a deterrent to health care services and has taken the first step at correcting this with passage of Chapter 58. Unfortunately, it gives people access to the same health care system that is accused of being too costly, to have variable quality, be inefficient, unfriendly, and inaccessible.
There are many exciting initiatives being implemented to improve this system: electronic information systems, electronic prescribing, evidenced-based medicine that brings the best of current research to the every day decisions physicians make, and an emphasis on quality and safety that is attempting to improve the delivery of healthcare in the complex systems that it is delivered. There is instant access to very powerful databases sitting on the computers on our desks bringing the latest science and recommendations to our medical decision making.
However, what is it we do that has been shown to be of value in our costly healthcare system? How is a patient to know what to expect when daily there are ads from healthcare organizations, drug, and supplement companies promising to improve our health? A major focus of our written and TV news headlines medical breakthroughs and new science, but much of it out of context, confusing, and conflicting. It is a healthcare system where insurance covers costly gastric bypass surgery but there is little coverage for low tech dietary, fitness, and nutritional counseling, where chronic mental health illnesses are not viewed as the chronic disorders they are but are given a certain number of visits per year and access to mental health services has become more difficult and limited.
Nationally, there has been a major decline in medical students interested in Family Practice, Pediatrics and Internal Medicine, all specialties of primary care that are the core of any health care system. In Europe, where health outcomes are equal to or better than outcomes in the United States, the percentage of physicians practicing primary care compared to specialty care is much greater than the U.S. and the per capita costs are much smaller than those in the U.S. Has access on demand, often 24 hours per day, to MRI's, CT scans, PET/CT scans, stents, and defibrillators made us a healthier society? Are we happier and do we feel better because of it? Are we convinced that signs and symptoms of aging are diseases and that there should be a test, treatment, or procedure that fixes it? The decline in primary care as a career has many reasons, but without an increase in those physicians and allied health professionals interested in primary care who can better help us understand the risks and benefits of all this healthcare, who have the training, desire, and compassion to help us, our best efforts at improving access through providing insurance will stumble.
Providing preventative care, including immunizations, mental health services, and drug coverage through Commonwealth Choice plans is the first step in ensuring access to high quality affordable health care for Massachusetts citizens. But we can not be satisfied with just the first step. We need to continue to improve the healthcare system with research and technology that adds value and improves quality. We need to review and reconsider a single payer system and determine whether administrative simplification has the merits promised.
Carl A. Soderland, M.D., M.P.H.
Division Chair, Community Medicine, Lahey Clinic and
Medical Director, Lahey Northshore
This program aired on April 19, 2007. The audio for this program is not available.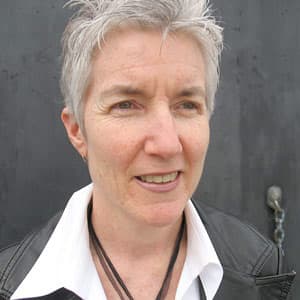 Martha Bebinger Reporter
Martha Bebinger covers health care and other general assignments for WBUR.