"Health Care Reform: Lowering the Price and Making Shopping Easy" by Jon Kingsdale
This article is more than 14 years old.
(Connector Director Jon Kingsdale offers more details on some the questions from callers to the WBUR show last Friday.)
For uninsured residents in Massachusetts, looking for health insurance just got a whole lot better … and easier.
It's better because they now have new, more affordable health plans to choose from. Six of the state's leading health insurance companies now offer a variety of new, high quality, affordable health plans. All of these plans include preventative care, protection in case of medical emergency, and a range of other benefits.
It just got easier, because the state's Health Connector has created a new website and a call center — one-stop shopping--where people can find all the information they need about the available plans, and the one that is right for them. Think about it – one place where people can compare plans, coverage options and benefits. Like Travelocity or Expedia – only for health care – buying insurance just got a whole lot easier and faster.
Try it – log on to www.MAhealthconnector.org or call 1-877-MA-ENROLL and you can find information on all the plans being offered by Blue Cross Blue Shield of Massachusetts, Fallon Community Health Plan, Harvard Pilgrim Health Care, Health New England, Neighborhood Health Plan and Tufts Health Plan.
I was on a WBUR call-in show last Friday and some of the folks who called had specific shopping questions that I couldn't answer right away, because I needed a little more information about their situation. I did a little research in case any of them are reading this blog.
Betsy on the Cape. You have a plan that currently costs you $560 per month. Connector plans with prescription drug coverage are now available to you starting at $410.
Nicholas from New Bedford. You currently pay $280 per month and don't get prescription drug coverage. Through the Connector, you can purchase plans starting at $155 per month without drug coverage and $173 with drug coverage.
And your friend earning $10 an hour ($20,000 a year) may be able to purchase a comprehensive Commonwealth Care plan for $35 a month or, if he earns over $30,630 a year, then he can buy an unsubsidized Young Adults Plan for $118 per month without drug coverage or $143 per month with drug coverage.
Alex, the single-mother from Cambridge who has a son and is paying $1,300 per month. Options through the Connector are considerably lower for you. The typically uninsured 37-year-old in the state with one child can buy a plan with prescription drug coverage through the Connector starting as low as $493. Even a parent who is 60 years old with a dependent child can buy as low as $729 per month.
In all these instances, I think all would have to agree the price difference is quite remarkable. Also, keep in mind that the cost of these premiums can be reduced by 28 -45 percent, if businesses allow their employees to purchase plans on a pre-tax basis.
For Betsy, Nicholas and Alex, I hope this information helps. For everyone else in Massachusetts, trying to find out what plans are now available to them, I encourage you to call 1-877-MA ENROLL or log on to www.MAhealthconnector.org.
Jon Kingsdale is the Executive Director of the Commonwealth Health Insurance Connector Authority
This program aired on May 7, 2007. The audio for this program is not available.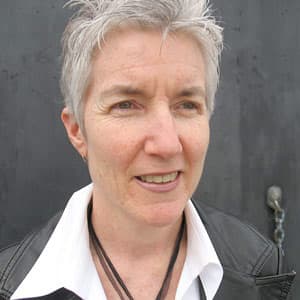 Martha Bebinger Reporter
Martha Bebinger covers health care and other general assignments for WBUR.