"Successful Implementation Requires Real Outreach and Enrollment" by Reverend Hurmon Hamilton
This article is more than 14 years old.
"Enlarge your house; build an addition. Spread out your home, and spare no expense! For you will soon be bursting at the seams. Your descendants will occupy other nations and resettle the ruined cities.." Isaiah 54:2-3 (New Living Translation)
What a beautiful text for talking about this strategic moment in the unfolding history of Massachusetts Health Care Reform. The historic Bill has been passed, requiring significant commitments from state government, employers and individual citizens of our Commonwealth. A fair affordability schedule for our state's new individual mandate law has been agreed upon. The forces of the Connector Board, community based organizations like GBIO, and some from the private sector have aligned on mark and are now set to go! The trumpet has been blown and the news has spread all across the Commonwealth, "Enlarge the house of healthcare coverage. In fact, build an addition. Spread out your home and spare no expense!" Expectation is high, questions regarding the complexity of the Individual Mandate, affordablility schedules, 125 pre tax accounts, waivers, Silver plans, Bronze plans abound! But we, those who have accepted the charge of outreach and enrollment, are ready. Wait! Shocker of shocks. The funds needed to do effective outreach and enrollment (part of the government's commitment) have suddenly been cut by both the Governor and the House FY08 budgets! In fact, these funds have been cut over 75%. Of the 35 organizations funded across the commonwealth to help residents understand, apply and enroll, most will lose their funding on June 30, just as health care reform kicks into high gear on July 1! It is as though the administration and the House has said, "The hard work of crafting reform is finally over. Thank God!" Then they turned to those of us committed to doing the equally hard work of outreach and enrollment and said, "I am sure you have a magic wand! Just wave it and the rest of the uninsured will come running into the house with all of their questions magically answered!" "As for us," the government seems to be saying, " we must be spared from the expense of such insignificant activities".
Well, we have no magic wands!
And the work of outreach and enrollment is critical to the success of implementing full reform. We need the government of this Commonwealth to not be spared from expense, but to "spare no expense" in the efforts of reaching the un-enrolled. Otherwise, implementing this new legislation will become a farce. Of the 145,000 potential Commonwealth Care enrollees, 57% or 82,650 remain un-enrolled. Reaching this unenrolled population requires expertise and people on the ground – in the neighborhood centers, local libraries, churches and temples. No! Success will not be magical, it will require a commitment to a well funded statewide, community oriented effort that will assist the Connector Board, health plans and community based organizations to enroll all of our residents into affordable health insurance.
Consider this. Last year, the legislature appropriated $3.5 million for outreach and enrollment grants as part of health reform. The commonwealth received 50% federal reimbursement for these grants, so the net cost to the commonwealth of a $3.5 million appropriation was just $1.75 million. These funds supported community groups doing on-the-ground outreach and enrollment on behalf of MassHealth and Commonwealth Care. With the work of these groups, MassHealth enrollment has soared in the past few months, and the launch of Commonwealth Care has been outstanding. These groups educate individuals and sign them up for insurance, one at a time. They work in multiple languages and with multiple special populations, including immigrant groups, the elderly, and the homeless. The grantees also do one-on-one enrollment through the Virtual Gateway, which is not being done by the Commonwealth.
Funding these community groups is a moral imperative! Therefore, the Commonwealth must "spare no expense". As Massachusetts implements health care reform, undercutting community-level efforts to increase participation in these programs jeopardizes the success of the Commonwealth's effort! This we cannot afford.
Rev. Hurmon E. Hamilton, Jr
Senior Pastor of Roxbury Presbyterian Church USA
Chairman and CEO of Roxbury Presbyterian Church Social Impact Center, Inc.
This program aired on May 9, 2007. The audio for this program is not available.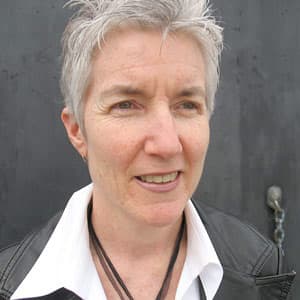 Martha Bebinger Reporter
Martha Bebinger covers health care and other general assignments for WBUR.