Switzerland - Massachusetts: the Same Difficulties regarding Health Insurance Prices
This article is more than 14 years old.
We Swiss have the reputation of being slow: indeed it took us a century to accept - in 1996 - the double principles of universal coverage and mandatory individual health insurance. The goals of the Swiss reforms sound familiar to Massachusetts: cover everyone, make insurance more affordable for low and moderate income people through subsidies, and control health care costs. Also familiar are resistances and stormy debates that this reform brought about in our country.
If, during the last decade, the system has met increasing opposition due to the steady rise of health insurance prices, the latest figures are promising. Although the latter have to be considered with caution, in 2006, during the first nine months, total costs of basic insurance increased only by 0.3% compared to the same period in 2005. Increases in premiums have never been as low as in 2007 (2.2% compared to 5.6% in 2006). Two main reasons explain this encouraging shift.
First, an incremental approach to costs: as decided in Massachusetts, Switzerland first put emphasis on access and then on making efforts to slow spending. As an example, in order to limit drug consumption, since April 1st 2006 people who persist in wanting the brand-name drug have a co-payment of 20% instead of 10%. As a consequence, considering the first nine months of 2006 compared to the same period in 2005, increase in drug expenditure appeared to be stabilized (+0.3%); in the same way, laboratory costs have diminished (-7.4%) thanks to a decrease in the tariffs imposed by the Confederation.
Second, the individual mandate has increased the demand for accountability for insurers.
The latter have to expect greater scrutiny in a system in which everyone must purchase coverage. Recently, opposition to a measure that insurers had introduced to punish people who could not afford their premium was so strong that they were obliged to soften their proposal. Greater demand for accountability has also revealed that premiums have been miscalculated over the last years, obliging them to reduce prices for 2007.
As a conclusion, Switzerland has gone through the same problems Massachusetts is facing now. Eleven years ago, pockets of resistance were strong. Some people deeply disliked being forced to buy coverage. Today resistance has completely disappeared. Last March Swiss have even refused in a vote to shift to a single payer system.
The road to universal coverage and individual mandate is arduous and homage must be paid to the individuals who work to implement it in this State. Switzerland and its unique experience prove that the reward is priceless: the guarantee for everyone to have access to life long coverage.
Béatrice Schaad Noble is a Swiss journalist who is getting her master's in public health at the Harvard School of Public Health
This program aired on May 20, 2007. The audio for this program is not available.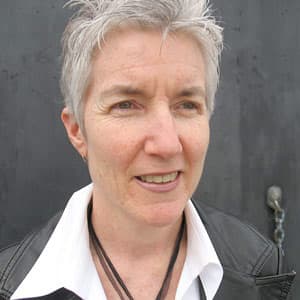 Martha Bebinger Reporter
Martha Bebinger covers health care and other general assignments for WBUR.