"What's Next for the Uncompensated Care Pool?" by Nancy Turnbull
This article is more than 14 years old.
The Uncompensated Care Pool (Pool) is a critical part of the health care safety net in Massachusetts, and one of the most misunderstood. Though the health reform law emphasizes – and has achieved – increased coverage, the future shape of the Pool, which helps to finance and share the costs of care for the uninsured and underinsured with limited means, is one of the next big issues in health reform.
Massachusetts is one of the only states in the country lucky—and smart-- enough to have created a system like the Pool. In most states, free care is a disorganized and confusing patchwork of individual hospital policies, with little if any government oversight. Hospitals in those states have significant competitive and financial disincentives to provide free care. Too frequently, this leaves uninsured people with little, if any, financial assistance, significant barriers to care, burdened with medical debt, and subject to harsh credit and collection practices by hospitals.
The Pool in Massachusetts isn't perfect. And it isn't health insurance. It pays only for care at acute hospitals and community health centers, not for the wider range of providers and services covered by most health insurance. So it encourages many people to get care in the most expensive setting—hospitals. The services that are available through the Pool vary widely depending on where a person seeks care. At some providers, people can obtain hospital and physician services and prescription drugs through the Pool, while at most providers the range of services that are reimbursed through the Pool is more limited.
Funding of the Pool is always a hot topic. The Pool is financed by the state, the federal government, a surcharge on health plans and other payers, and an assessment on hospitals. (Both the payer and hospital assessments are generally assumed to be passed along to employers and insured individuals via health insurance premiums.) Providers complain that the Pool is underfunded, and it's true that there is not always enough money to pay all providers for the full cost of services rendered. The formula that allocates Pool funds is a source of contention—it has historically given preferential treatment to the largest safety net providers. Employers that provide insurance complain that it's unfair that they must help fund the Pool, which is used mainly to finance care for workers whose employers don't provide health insurance (a complaint that is addressed in part by the new $295 assessment on employers who don't make a "fair and reasonable contribution" to health coverage). And over the years, many observers, including the Inspector General, have raised some legitimate concerns about the past oversight and administration of the Pool.
Despite these shortcomings, Massachusetts should be proud of the Pool: it is a long-standing, successful—and unique-- commitment to providing and funding care for the uninsured and underinsured in a systematic and equitable manner. More than 455,000 individuals used the Pool in the past fiscal year, a vast majority of them with incomes below 200 percent of the federal poverty level (about $20,000 for an individual), and it paid for more than $700 million of medical care. The Pool is an essential part of the health financing system in Massachusetts, both for the uninsured and for the hospitals and community health centers that care for them. So any changes to the Pool need to be considered carefully.
The health reform law maintains the Pool in its current form until October 1, 2007. After that, changes are possible. The law itself makes some changes: it renames the Pool the Health Safety Net Trust Fund. It also makes a number of significant changes to the method used to determine rates of payment and allocate funding to providers. Funding for the Pool continues—in the form of government funds and assessments on hospitals and health plans. Significantly, the Pool's trust fund and that which funds the subsidies for Commonwealth Care are linked; as more people become insured, resources available for the uninsured and underinsured are projected to diminish.
Other potential changes to the Pool will be developed and discussed through the regulatory process. The important player here is the Division of Health Care Finance and Policy (DHCFP) —the agency that has historically administered the Pool, and will more than likely continue to do so. DHCFP recently released a report that lays out its plans for the new payment methodology and the process it will use to consider changes to the rules and regulations that govern the Pool.
Here are three of the biggest Pool issues that need to be addressed in the coming months:
Eligibility: In this new world of health reform, how do we make the individual mandate and the Pool work in tandem and not at cross purposes? If the Pool remains a source of financial assistance for people who are eligible for public programs and/or subject to the individual mandate, this lessens the incentive to obtain health insurance. This is a particular issue for Commonwealth Care (the subsidized health insurance offered by the Connector) since the vast majority of Pool users have incomes below 200% of poverty, which means they are now eligible for subsidized insurance (provided they are legal residents of Massachusetts), but many will have to pay a monthly premium, compared to now getting free services through the Pool. But it's also an issue at higher income levels, where people qualify for reduced cost care through the Pool that might be less expensive for them than the cost of health insurance (if they have only low or moderate medical needs). And it's even an issue for many lower-income people who are eligible for employer-sponsored insurance that is "affordable" based on the schedule proposed by the Connector but more expensive than free or reduced cost care through the Pool.
Covered Services: What services should be eligible for Pool payment? The Pool now pays for gaps in coverage—including deductibles-- for insured people who meet income guidelines. Nearly 20% of pool payments go to pay for these so-called "wrap-around" services for people who have insurance, most of whom are covered by MassHealth. The state's new standards for "Minimum Creditable Coverage" permit health insurance with large deductibles--$2,000 for an individual, $4,000 for a family—and even larger out-of-pocket maximums ($5,000/$10,000 per year)-- to satisfy the individual mandate. The standards developed for Young Adult Plans permit an annual limit on covered services of $50,000. If the state decides that this is "adequate" insurance, should the Pool continue to pay for these gaps in health coverage? If so, for whom?
Funding: Despite the progress that's been made and will continue to be made in expanding coverage, many people will remain uninsured. Some people at moderate income levels or who are older will not have affordable coverage available to them, and so will not be required to comply with the individual mandate. Others will be granted waivers from the mandate because of financial hardship. And many otherwise eligible people won't qualify for MassHealth or Commonwealth Care because they are undocumented. We're going to need to ensure that the Pool remains funded adequately—and supported politically—so that it can continue its vital role of ensuring access to care and financial assistance to those who fall through the cracks of the health insurance system.
Nancy Turnbull, Harvard School of Public Health
This program aired on May 30, 2007. The audio for this program is not available.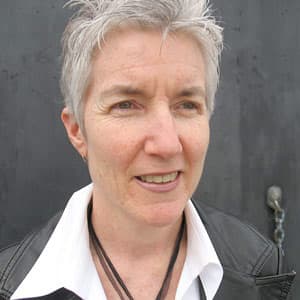 Martha Bebinger Reporter
Martha Bebinger covers health care and other general assignments for WBUR.