Patrick's Education Reform Plan
This article is more than 13 years old.
Governor Deval Patrick says Massachusetts must enact a package of sweeping changes in public education to be ready for "the economy of tomorrow."
Many education leaders are praising his plans for more time in school, free public education for pre-kindergarten through community college, and improved teacher training.
But how much will the vision cost and where will the money come from? WBUR's Martha Bebinger has more.TEXT OF STORY
PATRICK: Being ready means public education that is about the whole child, not just success on a single standardized test.
BEBINGER: Governor Patrick outlined his vision for an enthusiastic crowd at UMass Boston graduation ceremonies yesterday. Over the next ten years he wants pre-kindergarten programs for all toddlers, full day kindergarten, a longer school day and year, as well as smaller class sizes, more rigorous math and science classes in high school, and more accountability from schools. Community colleges would be free. The Governor says the cost of letting children fail is too high and even students who succeed face stiff competition from abroad.
PATRICK: I ask you to see what I see about what's possible here and indeed about what is essential to be ready for our future. And I ask each of you to join with me in working to make that vision real.
BEBINGER: At the State House, Senate President Therese Murray praised the Governor's vision. An aide to House Speaker Sal DiMasi said he was reviewing the proposal. Many educators are on board. Anne Wass, President of the Massachusetts Teacher's Association, the largest teachers union in the state, served on several groups that advised the Governor.
WASS: We're delighted that there is a leader who has a vision and whose vision includes education as a top priority.
BEBINGER: Some business leaders have endorsed Patrick's plan, saying it will prepare students for jobs that would boost the economy. And Chris Anderson, President of the Massachusetts High Tech Council and Chairman of the Board of Education, says the business community knows tax increases might be part of a funding package for the proposal.
ANDERSON: If that encompasses changes in the tax code as part of an overall effort to reduce barriers to job growth, then I think we have a holistic approach that the biz community would support, particularly if that new revenue were dedicated to the fundamental changes needed in the education delivery system.
BEBINGER: But cost is a concern for other business and taxpayer groups. Governor Patrick did not offer an estimate. Reports out last year put the cost of just 2 elements, universal pre-kindergarten and free tuition at community colleges, at $780-million. The Governor is also expected to propose borrowing well in excess of $1-billion for state college and university upgrades. Massachusetts Taxpayers Foundation President Michael Widmer says the contradiction between Patrick's vision and the price tag is glaring.
WIDMER: We've passed the sweeping health care reform legislation, there's huge problems in transportation, now the gov's vision in education, his earlier proposal on life sciences, so something's going to have to give.
BEBINGER: Governor Patrick denounces his critics.
PATRICK: Masquerading as pragmatists they lull us into believing that problems we made are beyond our capacity to solve, but I remind you that the American experience and the American character have at times been bigger than that, and they must be again. Our future depends on it.
BEBINGER: One of Patrick's first steps will be naming members of his so-called "Readiness Project" the group that will turn his try to turn his vision into details, with cost estimates, that are ready for a more careful review. For WBUR I'm Martha Bebinger.
This program aired on June 2, 2007. The audio for this program is not available.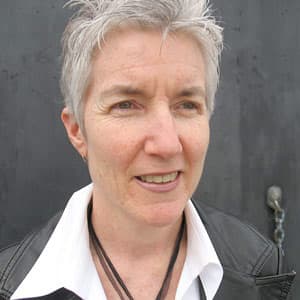 Martha Bebinger Reporter
Martha Bebinger covers health care and other general assignments for WBUR.