"Follow the Money" by Dolores Mitchell
This article is more than 14 years old.
A couple of blogs ago I said I wanted to talk about rising healthcare costs and the danger they pose to the ultimate success of Ch. 58, and promised to come back to the subject soon. So, here I am, with a few words about the dangers of ignoring the cost monster.
In fact, while the efforts of the Connector Board and the Governor in getting the original cost proposals reduced, and the affordability standards loosened somewhat, have been hailed as successful, the high costs of care in Massachusetts remain largely unchecked. A lot of people are pinning their hopes on the Quality and Cost Council to shed light on the variability of prices for a list of procedures in Massachusetts hospitals and clinics. The hope is that patients will be motivated to shop for the best prices when they choose a facility to deliver a baby or have an MRI or a colonoscopy. Well, maybe. This writer thinks that shopper sensitivity is necessary, but not sufficient to bring down prices, especially at the high end of the scale. Unless purchasers as well as patients stiffen their resolve and insist on better rates, even to the point of dropping some providers or charging higher co-pays for selecting them, inertia will rule the day and prices will continue to spiral upward. Admittedly, it won't be easy for providers to do the hard work of re-engineering their culture and their systems to save money, and there may even be some upfront dollars needed to finance some of the changes, but one way or another, we must do something about costs or the dream of affordable health care for all Massachusetts citizens will slip from our grasp just as we're poised to finally reach the goal.Dolores L. Mitchell, Executive Director of the Group Insurance Commission of the Commonwealth of Massachusetts, the agency that provides life, health, disability and dental and vision services to over 285,000 State employees, retirees and their dependents.
This program aired on June 5, 2007. The audio for this program is not available.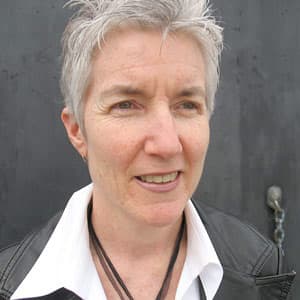 Martha Bebinger Reporter
Martha Bebinger covers health care and other general assignments for WBUR.