Project Trains Young Minority Musicians
This article is more than 13 years old.
At the symphony audiences often see black ties and black gowns. What they generally don't see on stage are black faces. Project Step is trying to change that by giving first-class musical instruction to low income minority students in and around Boston. All of the students play stringed instruments, and many begin their classical training as early as age five. WBUR's Andrea Shea has more on Project Step, which is celebrates its 25th anniversary this weekend.
SOUND FROM REHEARSAL, VIOLINS TUNING UP
ANDREA SHEA: The young violinists and cellists here, in a room at Symphony Hall, get ready for this weekend's 25th anniversary concert. Eight year old Tristin Flores lives in West Roxbury.
TRISTIN FLORES: I'm going to be playing in the orchestra like right now rehearsaling.
ANDREA SHEA: He's 'rehearsaling' his violin, which he says he's been playing for three years. Itsfah Seredos says her nine year old daughter has also been playing since she was five. They live in Roslindale and Seredos works nights as a caretaker.
ITSFA SEREDOS : I'm originally from El Salvador, my husband is Cuban so this is blessing in the sky. I would've never guessed in a thousand years that I would be standing here having this experience with the children. I'm riding cloud 9, I really am.
ANDREA SHEA: Orlando Abraham can relate. He's originally from Haiti. His son and daughter are here.
ORLANDO ABRAHAM: For classical music for children of color it's expensive for them to get into it because the parent can't afford it and the lessons are expensive to and it's demanding. You have to have a lot of patience and you have to be dedicated, both parent and kids 'cause the kids cannot do it alone.
MUSIC FROM REHEARSAL
ANDREA SHEA: On this day the kids are working with cellist Project Step Artistic Director William Thomas. He explains why the program identifies potential students as soon as they start school...in kindergarten.
WILLIAM THOMAS: Well it's critical. Like in every very specialized field the younger you start the more you have the time to develop the talent.
MUSIC
ANDREA SHEA: The kids are groomed for years, but the class size gradually shrinks At the end of seventh grade students audition and are either encouraged to move on or remain in the program.
WILLIAM THOMAS: The hope is that these children who otherwise would not have the chance for a professional career in music will then go on as professionals and help change the musical world.
ANDREA SHEA: And that's been the hope from the very start, according to Bill Moyer, one of the people who founded Project Step twenty five years ago. In the 50's and 60's Moyer played trombone in the Boston Symphony Orchestra. Then he became personnel manager.
BILL MOYER: At that time we were looking for people to fill vacancies especially black and Hispanic kids who were coming along and we would like to develop them.
ANDREA SHEA: But he says there was a problem because the minority talent pool was small. So Moyers and his some of his peers formed Project Step.
BILL MOYERS: We took 9 players into the program at the beginning, 9 players.
ANDREA SHEA: Today Step accepts eighty new youngsters each year. Since its inception thirty have made it all the way through high school graduation. Some have found work with orchestras in Minnesota, Akron, and Sao Paolo, Brazil, but not yet with the Boston Symphony Orchestra, which currently has two African American musicians and one Latino. Moyers says America is over-producing musicians and the competition for jobs is fierce, and adds...
BILL MOYERS: We don't want in dealing with young lives to mislead anyone and to have them fall in love with the partner of music in their lives that they can never marry. So we have to be very careful in what we do.
SOUND FROM PRIVATE LESSON
ANDREA SHEA: Some graduates go on to teach...and some even come back to Project Step to share their knowledge and experience with the next generation...including violinist Marianna Greenhill.
MARIANNA GREENHILL: You take from the community and then you have to give back.
ANDREA SHEA: After leaving the Project Step community Greenhill got a scholarship to Julliard in New York and has enjoyed an active performance and recording career since graduating. Now she's training the young musicians in the program.
MARIANNA GREENHILL: When they see me I hope that they see a role model, someone that they can look up to and say okay she's been here but she really knows what she's talking about.
MORE MUSIC FROM LESSON
ANDREA SHEA: But Greenhill has this warning to parents with kids learning the violin.
ANDREA SHEA: Please buy a bottle of Ibuprofen and get ready (laughs).
CELLO TUNING
ANDREA SHEA: Graduating high school senior and Project Step long-timer Tony Rymer remembers how painful studying the cello could be.
TONY RYMER: There was a time when I wanted to quit, I hated practicing and I would always fight my mother when it was time to practice (she always won). Yea. And I'm glad now that she did.
ANDREA SHEA: In a practice room at the New England Conservatory...where Rymer will be going next year on scholarship...the seventeen year old readily admits he wouldn't be here now if it wasn't for Project Step. But while he says it's obvious that today's classical music world isn't diverse...
TONY RYMER: I don't approach playing thinking that I want to impact the makeup of an orchestra, I just play because I like to play.
MUX: Brandenberg Concerto No. 6 from rehearsal.
ANDREA SHEA: Tony Rymer rehearsing Bach's Brandenberg Concerto No. 6 with Project Step teachers and alumni for this weekend's twenty-fifth anniversary celebration.
For WBUR I'm Andrea Shea.
BACK ANNOUNCE: Project Step Graduating Senior Tony Rymer playing Bach's Suite No. 5. The anniversary concert is at Symphony Hall this Sunday, June 10th, at 3:00.
This program aired on June 8, 2007. The audio for this program is not available.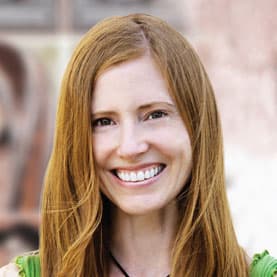 Andrea Shea Senior Arts Reporter
Andrea Shea is WBUR's arts reporter.