A Follow-up to "Follow the Money" by Bruce Bullen
This article is more than 14 years old.
In her posting on June 5th,Dolores Mitchell argues convincingly that rising healthcare costs pose a danger to the ultimate success of Chapter 58. In fact, despite the many innovative provisions of Chapter 58 and the efforts of the Connector Board to reduce health plan premiums there is little in the law that addresses healthcare provider costs.
About the question of whether or not the new Health Care Quality and Cost Council, chaired by the state Secretary of Health and Human Services, can help control provider cost increases, Dolores is not sure. She asks instead that purchasers "stiffen their resolve and insist on better rates, even to the point of dropping some providers or charging higher co-pays for selecting them."
Unfortunately, these approaches have been and are being used with lukewarm market response.
Most health plans offer products with some version of a differential provider co-pay, or provider tiering, but customer enthusiasm for these products is modest. There are several reasons for this. Consumers value choice and open access. Most consumers' healthcare purchasing is subsidized by employers, who wish to recruit and retain employees. Because information on comparative cost and quality is not readily available and because use of the healthcare system is heavily subsidized, the strongest provider brands win the competition for business.
This is a self-reinforcing cycle that is difficult to break. Consumers believe they are getting the best care, and employers are reluctant to impose obstacles to care. As long as we have a market in which free choice of provider is valued above all else, and in which choices are largely subsidized, as long as employers want employees to be happy, and as long as consumer choices are made without transparent cost and quality data, the result will be concentration of business with the strongest brands and higher healthcare costs.
Commercial health plans do not dictate provider reimbursement rates. These are negotiated - in context of the marketplace described above which has limited tolerance for anything but open access to all providers.
While there is some evidence that employers and individuals may be slightly more interested in differential co-pays, tiered provider, or select network products, the take-up has been slow. Some believe that the cost problem is better addressed through products that focus on demand rather than supply. The Connector should encourage products with more benefit flexibility and strong decision support tools while advocating for full and complete data transparency through the Health Care Quality and Cost Council.
Bruce Bullen
COO, Harvard Pilgrim Health Care
This program aired on June 12, 2007. The audio for this program is not available.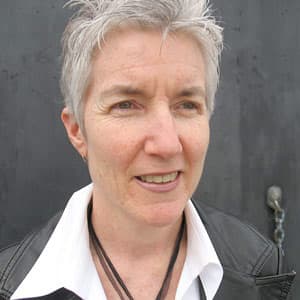 Martha Bebinger Reporter
Martha Bebinger covers health care and other general assignments for WBUR.