"Shifting to a Coordinated Care Model" by Debra Geihsler
This article is more than 14 years old.
We are no doubt facing a primary care physician shortage. Massachusetts Medical Society recently reported that 54% of our community hospitals are facing a lack of family practitioners, a situation directly impacting consumers. The number of people who waited more than two months to see a primary care physician jumped from 10 percent in 2005 to 16 percent in 2006. While there are many reasons for this shortage, including the state's high cost of living and the current reimbursement model which favors specialty care, an easy, quick fix solution is not possible. This then begs the question, how do we deliver the necessary care in the midst of this drastic shortage?
The healthcare community needs to act quickly. The rise of obesity, chronic disease and an aging population is rapidly increasing the demand for primary care, and the $50 billion on healthcare we spent last year, (as recently noted by the Boston Foundation), is not tempering the problem. A shift from the current primary care model to a more coordinated care model is one approach that could potentially help stave off our healthcare dilemma.
It is evident that the traditional practice of treating illnesses as they occur, rather than proactively treating patients is not working; more than 75% of healthcare spending in the US goes toward caring for people with chronic conditions. Multi-specialty physician practice groups, built on a preventive medicine model and offering the support of primary care teams, need to be leading the healthcare community in improving our public's health. Increasing preventive measures and changing the system to encourage doctors to keep their patients healthy can lead to better health and lower long-term costs. Doctors, both within hospitals and as members of primary care teams, should be given the opportunity and support to deliver truly effective care, and a shift to a coordinated care model focused on prevention is the first step.
Debra Geihsler, CEO
Atrius Health and Harvard Vanguard Medical Associates
This program aired on June 27, 2007. The audio for this program is not available.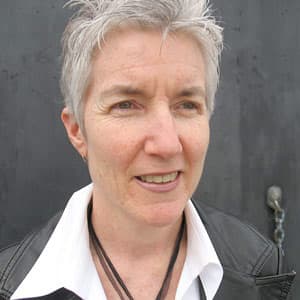 Martha Bebinger Reporter
Martha Bebinger covers health care and other general assignments for WBUR.