Warming Imperils NE Climate
This article is more than 12 years old.
It sounds like a joke: What would New England be without lobster, winter sports, and dairy cows? The answer is no funny punch line: that could be this region in little more than sixty years.
That's the conclusion of a new report from the Cambridge-based Union of Concerned Scientists. It predicts how global warming would turn New England into a southern climate. WBUR's Curt Nickisch reports.TEXT OF STORY
CURT NICKISCH: Scientists unveiled the report at the Boston waterfront yesterday.
BUD RIS: Good morning everybody. We don't have a microphone, so is the wind blowing the right way? Can you hear me back there? There we go.
NICKISCH: But they had bigger reasons to worry about the wind. The breezes that whipped the water behind them carry far more carbon dioxide and other heat-trapping gasses today than winds a century ago. University of New Hampshire climate specialist Cameron Wake says if global warming continues unabated, winter sports would practically disappear in New England, and summer would be no picnic.
CAMERON WAKE: We would expect the number of hot days in Boston to rise by the end of the century, to be somewhere on the order of sixty-five days per summer to be over ninety degrees Fahrenheit. Essentially, two-thirds of our summer would be a heat wave.
NICKISCH: The hotter temperatures would also translate into higher sea levels. Tufts University engineer Paul Kirshen says much of downtown Boston would flood as often as every other year. Water would push even further inland during major storms.
PAUL KIRSHEN: 'Cause what's going to happen then is the storm surge is going to overtop the Charles River dam and flood upstream, up the Charles River, which would flood parts of Cambridge as well as Back Bay and Public Garden, things like that.
NICKISCH: The fact that those same ocean waters would be warmer, could also kill fish off the Massachusetts coast. Michael Fogerty from the Northeast Fisheries Science Center in Woods Hole says cod would no longer be able to live south of the cape that's named after them. The same for lobster. And Fogerty says those are just the species his research looked at — he knows others would be affected, too.
MICHAEL FOGERTY: For example, the production of microscopic plants that form the base of the food web in our area. And these in turn could have ramifications for species as diverse as scallops to whales.
NICKISCH: Plants and animals on land would alter, too. The report says cranberry production would go down, and dairy cows would produce less milk in the summer.
Not everyone sees such an overall grim scenario. John Christy is a University of Alabama researcher who questions the global climate models the report is based on. He also thinks the Union of Concerned Scientists is really reaching when it extends those models to say for instance where lobsters will range some seventy years from now. But he says the biggest stretch might be thinking the world can actually curb greenhouse gases.
JOHN CHRISTY: Those who have scenarios of reducing emissions for example, reducing CO2 by eighty percent over the next three or four decades, are describing situations that just aren't going to happen unless a miracle occurs in the way we produce energy.
NICKISCH: Union of Concerned Scientists president Kevin Knoblauch might agree that change is daunting, but he feels there's no choice.
KEVIN KNOBLAUCH: We have a fighting chance. The biggest costs are the costs of inaction.
NICKISCH: Which he says is the very character of New England.
For WBUR, I'm Curt Nickisch.
This program aired on July 12, 2007. The audio for this program is not available.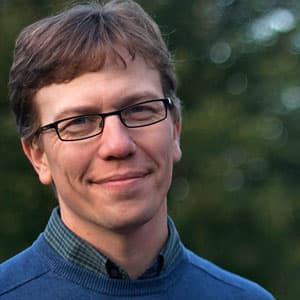 Curt Nickisch Business & Technology Reporter
Curt Nickisch was formerly WBUR's business and technology reporter.