HIGH AND RISING COSTS UNDERMINE THE NEW MASS. HEALTH CARE LAW - PROBLEMS, CAUSES, AND REAL SOLUTIONS by Alan Sager and Debbie Socolar
This article is more than 14 years old.
The first of two parts...
The new Massachusetts c. 58 law is a big, genuine step forward—especially for people with the lowest incomes. But this law does not provide enough revenue to finance or subsidize solid coverage for everyone who lacks it. That's why dozens of thousands of people have been exempted from having to buy coverage and will remain uninsured. And it's why many families will have to buy coverage that's both expensive and flimsy—so flimsy that they will be exposed to out-of-pocket costs of up to $10,000 yearly.
These problems will worsen in the years ahead because Massachusetts has the world's costliest health care, because the cost of business-as-usual health care grows faster than the revenue available, and because realistic cost controls are not yet even under discussion.
By making health insurance coverage for all a state responsibility, c. 58 highlights the need for genuine cost control. That will require real change, not minor adjustments.
The world's costliest care
Massachusetts health costs will be about $66.3 billion this year. That's about 2.2 times the state budget. Health cost per person will average $10,300.
We'd save $16.5 billion this year if we spent at the U.S. average level per person. (And the U.S. level isn't miserly—it's double the average spending in other wealthy nations, and quadruple our own annual defense spending.)
This one-year saving would equal the 20-year $14.6 billion cost of the Big Dig, plus enough to buy a $1,500 laptop for each of the 1.3 million school-age children in the state today.Health costs rise faster than available revenue
Health spending per person in Massachusetts has grown much faster than the rapidly-rising U.S. average. It reached 33 percent person above the national average in 2004—up from one-fifth above in 1980. This happened even though Massachusetts has more aggressively used HMOs and closed hospital beds, hoping to cut costs.
As a share of the state's economy, health care costs in Massachusetts rose by three-fifths (59 percent) from 1987 to 2005. If the economy stalls, health costs will crash through the windshield.
Under the new Massachusetts health care law, rising costs will place growing burdens on taxpayers and all who pay for care. But they will not be able to afford it. There are five main reasons.
1. Health costs rise much faster than either wages or the economy.
2. Covering these costs requires higher insurance premiums from businesses and families, flimsier coverage for sick people, or higher state subsidies.
3. C. 58 imposes very small new obligations on non-insuring employers. The new obligations fall heavily on individuals and families who must buy insurance, and on state government.
4. Unfortunately, the law does not provide enough state funding to subsidize solid insurance for all people. So the state will let dozens of thousands of people stay uninsured. Even more must buy state-approved insurance plans that leave sick people at risk of enormous out-of-pocket costs.
5. State revenues grow too slowly to fill the widening gap between soaring health costs and slowly rising family incomes. So families will face greater burdens for premiums, cost-sharing, and uncovered services.
Even before this law, health costs in Massachusetts were already rising much faster than state tax revenue. In 1988, total state tax revenues equaled 206 days of health costs here. That dropped steadily to only 143 days by 2006.Yet there is great reason for optimism. With the world's highest health spending, resources here are ample. Further, about one-half of today's spending is wasted—giving us many opportunities to better use those resources to solidly cover everyone who lives in our state. But that means ceasing to throw more money at health care to finance business as usual.
Alan Sager and Debbie Socolar
Directors, Health Reform Program
Boston University School of Public Health
www.healthreformprogram.org
This program aired on August 1, 2007. The audio for this program is not available.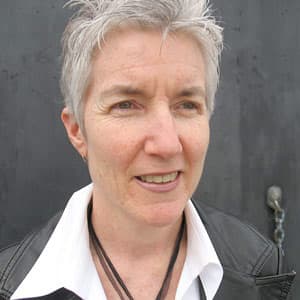 Martha Bebinger Reporter
Martha Bebinger covers health care and other general assignments for WBUR.