"Collaborative Approach Makes Reform Work" by Richard C. Lord
This article is more than 14 years old.
Health care reform in Massachusetts is complicated, placing new responsibilities upon employers, individuals and state government. As an organization representing employers, A.I.M. has been working closely with the state agencies responsible for developing the rules governing new employer requirements. Our recent experience with two state agencies - the Division of Unemployment Assistance (DUA) and the Department of Health Care Finance and Policy (DHCFP) – around the new reporting requirements for the so-called "Fair Share Contribution" has been very positive.
As observers of health care reform know, the law requires all employers in Massachusetts with 11 or more employees to make a "fair and reasonable" contribution to their employees' health insurance premiums or pay a "fair share assessment" of $295 per employee per year to the state. A subsequent regulation outlined the test that would determine if an employer made a fair and reasonable contribution, consisting of two parts: (1) are 25% of the full-time employees enrolled in the employer's health insurance plan, or (2) does the employer contribute at least 33% of the premium.
In July DUA, which is the agency responsible for collecting the fair share assessment, formed a pilot group of 25 employers to "test drive" the proposed methodologies for each of the tests. It became evident almost immediately that the methodology for collecting and reporting information for the first test was extremely complex and administratively burdensome. As a result, both DUA and DHCFP are working with A.I.M. to develop a more streamlined procedure without changing the original intent of the two-part test. A.I.M. applauds both agencies for their responsiveness to the concerns of the employer community, and for their thoughtful approach to addressing the issues we identified.
I write about this recent experience because in a small way it exemplifies the extraordinary collaboration that has occurred over the past three years in Massachusetts in our efforts to provide insurance coverage to all of our citizens. The willingness of all parties - businesses, insurers, health care providers, advocates and government officials - to work together to overcome obstacles and differences of opinion before they become serious impediments to progress is the distinguishing feature that has made Massachusetts the national leader in health care reform. All involved can take pride in our common effort in pursuit of our common goal.
Richard Lord is President and CEO of Associated Industries of Massachusetts.
This program aired on September 7, 2007. The audio for this program is not available.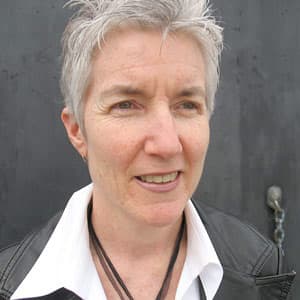 Martha Bebinger Reporter
Martha Bebinger covers health care and other general assignments for WBUR.