YAP rhymes with GAP...by Nancy Turnbull
This article is more than 13 years old.
On Friday I met with Lindsay, one of our students at the Harvard School of Public Health and her boyfriend, Andrés, who is a graduate student at another local university. When he enrolled in graduate school, Andrés bought the student health plan offered by the school, since he was required by state law to have health insurance. (Students enrolled in colleges and universities in Massachusetts have been subject to an individual mandate since 1990.) The health plan offered by Andrés's school meets the state requirements for qualified student health insurance (QSHIP).
Earlier this year, Andrés was diagnosed with cancer. He had surgery and completed radiation therapy treatments. Once the bills started coming in, Andrés discovered that his health insurance plan had a variety of legally permissible but devastating limitations: a $100,000 overall cap on benefits for any one illness, a limitation of $5,000 for high-cost procedures (which included his MRIs and radiation treatments), a severely restricted benefit for anesthesia, and many others. As a result, Andrés now has at least $40,000 in uncovered medical bills. Not the kind of added stress he needs when he's fighting cancer.
Andrés is exploring whether the Uncompensated Care Pool/Health Safety Net Trust Fund can be a source of financial assistance for some of his bills. And maybe he'll be able to get some relief from the Boston teaching hospital where he's being treated.
At least Andrés did get one piece of good news: as a result of health reform, he was able to enroll in a Commonwealth Choice plan that has much more comprehensive coverage than his QSHIP plan, so he now does have the coverage that he needs.
But many other Commonwealth Choice enrollees may find that they aren't as lucky: one quarter of them have enrolled in the new Young Adult Plans (YAPs) that were modeled in part after the QSHIP regulations.
One of the most serious flaws in QSHIP was replicated in the YAPs: health plans are permitted to impose an overall annual benefit limit of $50,000. Three of the health plans have done so, and two others cap annual benefits at $100,000. Only one health plan has no annual benefit limit in its YAP products. As Andrés has learned, when you have a serious illness, $100,000 doesn't provide nearly enough protection.
The many inadequacies in the policies permitted under QSHIP were well documented last spring in a report by the Access Project. John McDonough wrote on this blog in June about the problems with the limited benefits in the Young Adult Plans. Since, the individual mandate will likely lead more and more people to enroll in YAPs, we need to address this problem. The solution—eliminating benefit maximums in the YAPs-- will likely make the policies more expensive. The difference between the cost of a YAP plan with an annual benefit limit, and a Bronze plan without one, is about $30-40 a month. But if the state is going to require people to purchase insurance, it has an obligation to ensure that the coverage meets some minimum standard of financial protection. The YAP plans fail this test.
In addition to revising the YAP plans, the state should also change the QSHIP benefits to eliminate the provisions that limit the adequacy of the coverage they provide. It should also undertake an investigation of the QSHIP market. The findings of the Access Project report suggest that there are many problems with QSHIP plans besides inadequate benefits, including premium rates that seem to bear little relationship to the benefits provided. It's time for the Division of Insurance and the Division of Health Care Finance and Policy to take more aggressive action to regulate and oversee QSHIP coverage. As Andrés's experience makes clear, the state cannot rely on colleges and universities, or the market, to ensure that the students who are required to buy health insurance are getting adequate protection against catastrophic medical expenses. Although I won't mention the name of Andrés's school, I note that its board of trustees includes powerful and well-known people in the business and health care community, none of whom, I am sure, provide such lousy health insurance to themselves or their own employees.
Nancy Turnbull
Harvard School of Public Health
This program aired on October 8, 2007. The audio for this program is not available.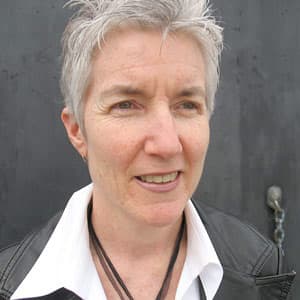 Martha Bebinger Reporter
Martha Bebinger covers health care and other general assignments for WBUR.