WHO SHARES IN SHARED RESPONSIBILITY? by Carol Pryor
This article is more than 13 years old.
As many recent blog entries have pointed out, the issue for Massachusetts health reform going forward is cost. If health insurance premiums increase too much next year, the state will not be able to provide the same level of subsidies to low-income people, while the cost of non-subsidized plans may become unaffordable for many with middle incomes. The state will then be faced with difficult decisions about whether to reduce subsidies, reduce benefit levels, or raise taxes to make coverage available.
Chapter 58, the Massachusetts health reform initiative, is based on the concept of shared responsibility. Individuals contribute by paying premiums for health insurance, a heavy financial burden for many. The government, and thus taxpayers, contribute by underwriting subsidies to help low-income people obtain insurance. Businesses contribute by having to offer insurance to employees or pay an assessment; they will also face increased costs as more of their employees opt to take up coverage to meet the mandate requirement. Providers will also contribute as they are left with costs the Health Safety Net no longer covers – for example, the costs of care for low-income people who are terminated from Commonwealth Care plans because they can no longer afford the premiums.
It seems fair to ask whether another major stakeholder in health care reform – health insurance companies – should also share the pain. State Senate President Therese Murray recently raised this issue. In an address to the Greater Boston Chamber of Commerce she pointed out that that some insurance companies have reserves almost as large as state reserves that are used for purposes other than health care. Senator Murray said, "Why not re-invest this money to bring down costs and add access for health care and research?"
In this regard, legislators, policy makers, and others may be interested to know about a Pennsylvania initiative.
In February of 2005, after years of complaints that the state's four non-profit Blue Cross Blue Shield plans had excessive reserves that, given their non-profit status, should be used to reduce premiums or support health access programs, Governor Ed Rendell announced that the Plans had signed a voluntary agreement with the state. Called the Agreement on Community Health Reinvestment, it committed the Plans to annually contribute 1.6 percent of their annual health care premiums, plus one percent of their Medicare and Medicaid premiums, less certain state taxes, to support community health programs.
Over the six year term of the agreement, the Plans will contribute approximately $950 million, 60 percent of which will be used to support the state's adultBasic insurance program for low-income adults. According to state officials, in the year after it began receiving the payments, the number of adultBasic enrollees increased from 35,000 to over 50,700, while the waiting list for the program was reduced from 127,000 to 48,860.
Massachusetts' top four health plans, all of which are non-profit entities, held approximately 2.4 billion dollars in reserves last year. Why shouldn't a portion of these reserves beyond what is required for protecting against insolvency be used to help support state health reform? Foundations are required to pay out five percent of the income derived from their endowments annually to support programs. Five percent of these insurers' reserves could fully subsidize almost 30,000 people for Commonwealth Care coverage.
Support for an insurer contribution does not eliminate the need for rate review, which Senator Murray is also proposing. Health insurers should not merely pass through a health reform assessment to consumers in the form of higher premiums, and they still need to aggressively search for ways to control costs. A review of premium rate hikes is one way to help ensure that they do so.
Carol Pryor
Senior Policy Analyst
The Access Project
This program aired on November 6, 2007. The audio for this program is not available.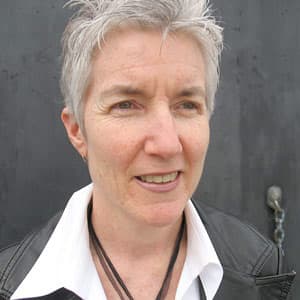 Martha Bebinger Reporter
Martha Bebinger covers health care and other general assignments for WBUR.