BETTING ON HEALTH REFORM'S CONTINUED PROGRESS by Nancy Turnbull
This article is more than 13 years old.
Governor Arnold Schwarzenegger recently proposed leasing the California state lottery to a private company as a way to generate revenue for his health reform proposal. Since Governor Schwarzenegger's health reform plan draws so heavily from the Massachusetts reform law, I've been wondering whether our state should also consider linking health reform to gambling, particularly since gambling is such a hot topic in Massachusetts right now. I'll leave it to the lawmakers to decide whether to allow casino gambling here, but if they do, there might be ways to use casinos to support health reform. In fact, this linkage would be fitting, since we'd be effectively replacing one form of gambling—going without health coverage—with another.
There are all kinds of ways we could use casinos to support health reform. For example, casinos might be a wonderful new location to provide education and outreach about the new state's new coverage options and responsibilities. Imagine an entire social marketing campaign conducted through slogans on poker chips and cocktail napkins: Health Insurance: We Bet You'll Love It! Health Coverage: The Wonder of It All! Health Insurance, Oh Yeah! Feel Like a Winner: Get Insured! Bronze with Drug Coverage: The Biggest Little Policy in the World!
Casinos could set up systems to allow frequent customers to have their health insurance premiums automatically deducted every month by the casino cashier, thereby helping to avoid lapses in coverage and penalties for failure to comply with the individual mandate. They could even get connected to the Virtual Gateway and screen and sign up gamblers who qualify for Medicaid or Commonwealth Care.
Casinos might establish special tables, with better odds or other perks, that could be used only by gamblers who present evidence of adequate health coverage (Your Table is Ready—If You Have MCC). The slots with the biggest jackpots might be available only to people who swipe a valid insurance card (although HIPPA concerns would need to be addressed, along with clearly visible reassurances that: What Happens Here, Stays Here.) There's even room for casinos to help in the battle to contain health care costs by promoting healthier behavior: tables that prohibit smoking or place limits on alcohol consumption, or the provision of preventive services like flu shots in one arm while people are playing the slots with the other, or vision screenings using the roulette wheel.
And of course, the state could specifically earmark some of the revenue it would get from casinos for subsidized coverage. As we continue to make progress on expanding coverage, financing challenges lie ahead. Since much of the money spent at casinos comes from people with lower incomes, it would only be fair if at least some of it were given back to them. And, considering the individual and public health problems that can result from casinos, gamblers could surely use the health coverage.
Nancy Turnbull
Harvard School of Public Health
This program aired on November 19, 2007. The audio for this program is not available.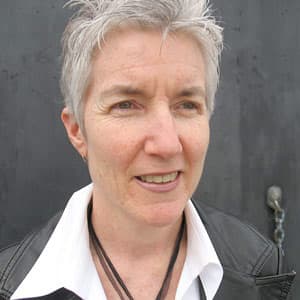 Martha Bebinger Reporter
Martha Bebinger covers health care and other general assignments for WBUR.