Scientists Pan NIH Review of BU Lab
This article is more than 13 years old.
Independent scientists are denouncing an initial federal safety review of a planned lab for Boston's South End.
Boston University Medical Center and the National Institutes of Health, or NIH, are in the middle of building a "Biosafety Level 4 Laboratory" to study the world's deadliest diseases.
While some local residents are concerned about the lab, in August the NIH filed a draft report saying it is safe in its urban location. Now the National Research Council says the NIH analysis fell short of scientific standards. WBUR's Curt Nickisch reports.
Audio for this story will be available on WBUR's web site later today.
TEXT OF STORY
The lab is designed to help the US defend against bioterrorism, and would study some of the world's deadliest microbes, such as the Ebola virus. The state has to approve it first, and commissioned the National Research Council to see if the NIH's draft safety review was sound. In a conference call with reporters yesterday, the panel said clearly: no.
NEWSPAPER REPORTER: If you had give a letter grade to the NIH report, what grade would you give it?
DR. GARY SMITH: Can I do it on a pass/fail basis?
REPORTER: Sure.
SMITH: Um, it would have failed.
That's Gary Smith giving the grade, one of the scientists on the panel. He says the NIH did not look at worst case scenarios. Instead of asking what-if questions about diseases that spread through rats or mosquitoes, more prevalent in an urban setting, it instead looked at an infectious agent carried by cows. And he says the NIH assumed that the lab being close to medical centers would be enough. But Smith says it's more complicated than that; you have to look at who's around the lab.
SMITH: We know that monkey pox tends to develop more severe illness in children, with a slightly higher possibility of death if infected. That kind of element was not included in that model, and we thought it was a missed opportunity.
Still, Smith and his colleagues stop well short of saying the lab would be unsafe — or would be safer somewhere else. They say only that the analysis is unsound. That does not stop opponents from feeling vindicated. Klare Allen lives near the site and has been fighting the lab for four years, and even sued to stop construction.
KLARE ALLAN: One little accident, really could take away your life and your family's life and your friends' life.
Allen has never trusted the lab's backers. She says with one hundred twenty eight million dollars in funding and one of the nation's next two such bioterrorism labs at stake, the NIH should have been on the ball.
ALLEN: If it was me, I know that I'd have my worst case scenario like nobody's business and taken care of the ants to the people, and it would be well covered. But for some ungodly reason, they feel that they don't have to do that. And they do.
And they say they will. Yesterday the director of the National Institutes of Health, Elias Zerhouni, said he's taking the panel's conclusions seriously.
ELIAS ZERHOUNI: My big concern is the safety of the employees and the public — I mean we're all in the same boat here. They're judging the draft report that we had prepared, and they're saying that it's not sufficient, you need to go further, you need to have more agents studied, different locations. That's what we need to do. And we'll do it!
State officials say they will consider the revised safety analysis before deciding whether to approve the lab. Meanwhile, Boston University Medical Center says the South End site is as safe or safer than alternative locations.
For WBUR, I'm Curt Nickisch.
This program aired on November 30, 2007. The audio for this program is not available.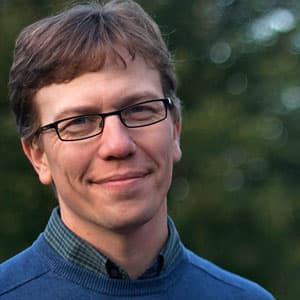 Curt Nickisch Business & Technology Reporter
Curt Nickisch was formerly WBUR's business and technology reporter.