MORE ACTIVITY ON TAP ON COSTS by Jon B. Hurst
This article is more than 13 years old.
According to press accounts, the Governor will be initiating a compact today aimed at health care costs and collaboration across state government. This is great news. On the heels of public statements by the Senate President, a promising new proposal presented by the health plans, and suggestions by the Connector that non-subsidized plans increases should be kept to 5%, this initiative by the Governor is most welcome.
May we be so bold as to make a few suggestions to the Patrick Administration, particularly to the Division of Insurance, the Health Care Quality and Cost Council, as well as the Attorney General?
Let's require real, extensive transparency for all receivers of our health care dollars, from insurers to hospitals. But let's make it meaningful and useful for everyone. Transparency has been proposed by all sorts of people and groups. But the vital issue is what is being reported and what will it do to not only lower overall costs, but to also ensure that health care cost distribution is fairer to all purchasers. A comprehensive transparency initiative should collect information which will set about the pathway to further reform efforts on behalf of consumers, employers and taxpayers.
It isn't enough just to report the costs and outcomes of procedures, or even excessive executive pay at non-profits-although all that is vital.
It is just as important to report whether we are paying too much for simple procedures that can be performed as easily and as safely, but less costly by someone with slightly less educational background. For example, are there cases in which we are reimbursing more for flu shots given by a doctor in a practice setting than by a nurse practitioner in the same setting? If so why on earth should we as consumers put up with that excessive reimbursement? It is a flu shot no matter who administers it, and reimbursements should reflect that fact in certain non-critical procedures.
In addition, since insurers and self-insured employers don't file their rates for large groups, how can we be assured that the little guy is paying only a fair share portion of their costs? How can we have confidence that individual consumers and small employers have not been put in a position of effectively providing the discounts for big business and big government, as well as the profit margins for the insurers? Insurers reimburse providers the same amount for the same procedure no matter whether you work at a setting of 5 employees or 5000. Why shouldn't average insurance premiums reflect that fact? Maybe they do, but we frankly doubt it. Unfortunately, no regulation, no sunshine, no transparency exists to prove it one way or the other. We wring our hands and regulate auto insurance to levels unmatched across the country, but for far more costly health insurance, we don't even require rate disclosure for everyone, let alone require adequate regulation. Why is this? Is it because the industry is primarily "non-profit?" Average premium rates should be disclosed by each insurer for a wide array of their customer group sizes-from 5 person groups to the largest in the state. The intent is to prevent unfair premium disparities by group size. Perhaps profit margins by lines of businesses should also be publicly disclosed for consumer and public official scrutiny.
Finally, how can we currently be assured that ERISA-exempt groups are following all the state mandates, or complying with new requirements under the reform law such as dependency coverage through age 25? We can't. Federal law may prevent disclosure on an employer by employer basis, but there is no reason why insurers should not disclose on an aggregated basis what their self-insured clients are doing on state mandates. Self-insured groups make up about 40% of health insurance marketplace in the state, and that number is growing. This disclosure will allow us all to know whether small employers and individual consumers are being mandated to go farther than the big guys, and thus forced to pay more for insurance coverage. The big guys already have the buying clout for group premium discounts. To put mandates on individuals and small businesses which do not touch the ERISA-exempt big employers simply adds insult to injury.
In a time of double digit insurance premium increases and state coverage mandates, we need to make sure everyone is treated fairly and reimbursements make sense. If our premium money isn't being spent in a logical manner, or if everyone is not on a level playing field, swift legislative and regulatory action must occur to prevent unintended economic consequences.
Jon B. Hurst, President
Retailers Association of Massachusetts
This program aired on December 19, 2007. The audio for this program is not available.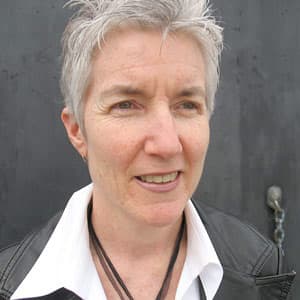 Martha Bebinger Reporter
Martha Bebinger covers health care and other general assignments for WBUR.