WHO MOVED MY CARROT? A BRIEF HISTORY OF COMMONWEALTH CARE PLAN TYPES III & IV by Christina Severin
This article is more than 13 years old.
As we collectively enjoy the early successes of health care reform, a new trend in need of examination is emerging: A unique population is discernible in Commonwealth Care Plan Types III and IV — the partially subsidized, higher-premium plans available for individuals between 200 – 300% of the FPL.
The preliminary experience of managed care organizations (MCOs), which is consistent with Network Health's participants, is that the Plan Type III and IV population is materially older than expected, and in need of significantly more medical services than the general population.
In fact, we are paying more than 150% for these members' services than we receive from the state in premiums.
Clearly, Plan Types III and IV are not at all like traditional insurance plans.
This is not what anyone expected when Commonwealth Care was crafted.
In fact, the program's viability rests on insuring a true risk pool representing a cross-section of healthy and ill, old and young; through mandates and penalties, the intention was to enroll a broad mix of people.
In one sense, the phenomenon we are seeing is OK, or even good, in that people who need comprehensive and coordinated care are now fully insured and accessing needed services. But it is also a challenge that creates an opportunity for a partnership between consumers, the state, and MCOs to work together to ensure our health care model is effective for the whole population.
For health care reform to succeed, there are two choices: Find a way to get more people enrolled — particularly those who see no need to pay a premium for health insurance while they are healthy, despite penalties, or revamp Commonwealth Care's financing and benefits to reflect its likelihood to continue attracting a higher proportion of folks who need expensive care. The former choice will likely require tastier carrots and/or pointier sticks to motivate eligible, but un-enrolled individuals. The latter choice would move at least a portion of the program from a traditional insurance model to a high-risk care management model similar to Special Needs Plans, which serve dual eligibles (Medicaid/Medicare), many of whom are also disabled.
If we accept that Plan Type III and IV acuity will continue to be higher than expected, a program restructuring might be a sound step. Rather than just being insurance for a population-at-large, the program would invest more in member outreach and engagement, and build an infrastructure to enable comprehensive care and disease management. To do so will require leveraging MCOs' care management expertise in providing quality care while managing costs, and using that foundation to find new models of care.
The challenge ahead is clear. We must acknowledge the reality of Commonwealth Care enrollment is not matching original expectations. Simply hoping the risk pool will radically diversify once the existing mandates kick in is wishful thinking. Rising to this challenge will take commitment from everyone to most effectively provide and finance appropriate health care for our newly insured population.
Christina Severin is executive director of Network Health, a health plan with more than 150,000 low- and moderate-income members with state-subsidized health insurance across Massachusetts.
This program aired on December 20, 2007. The audio for this program is not available.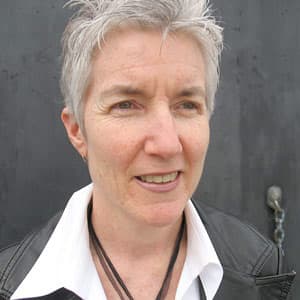 Martha Bebinger Reporter
Martha Bebinger covers health care and other general assignments for WBUR.