This article is more than 11 years old.
Hillary Clinton's decisive victory over Barack Obama had women at her Massachusetts celebration slapping high fives.
In the past week, as the race appeared to tighten, Clinton focused on Central and Western Mass, where she won convincingly yesterday. Obama held a primary eve rally in Boston that attracted thousands of people and helped him carry the city. Clinton supporter Bonnie Berger from Boston says Obama's popularity at rallies made her anxious.
"Who couldn't be worried about that honestly. It was American Idol we were electing the American idol and all of the sudden we have a real race bout experience and about someone who can get the job done." Berger says.
The race between Clinton and Obama split the state's democratic political establishment. Boston mayor Tom Menino grinned and waves last night to Clinton supporters.
"This is still Clinton country right?" Menino asks.
Menino savored the victory with House Speaker Sal DiMasi.
"Did we have a great victory or what? I listened to the pundits and to all the big endorsements while each and every one of your and my state reps and senators went to work in the streets with the people of Massachusetts." DiMasi says.
In Newton, Clinton voters talked about her solid, reliable grasp of policy and politics.
"She's the most experienced candidate, I think she's been the most substantive throughout the debates, I think its time for a woman to be president... She has a better health care plan than Obama because everyone is required to join it and with Obama you just have to sign up if you want it... She knows what she would do right off the bat more than any of the other candidates."
Some Clinton supporters say the media gave Obama too much attention and overplayed the importance of endorsements from Senator's John Kerry, Ted Kennedy and Governor Deval Patrick. Senator Kerry says Obama needed more time to build support in the Bay State.
"Three weeks ago, Hillary Clinton was going to win all the delegates in this state, now we've been able to split it, we added to the states that are being won elsewhere and its a very, very close race." Kerry says.
And Governor Deval Patrick told Obama volunteers gathered at in Cambridge to look beyond the Massachusetts primary tally.
"This is a national effort, not a Massachusetts effort, so the finish line is and never was today alone. The finish line is November and we are going all the way to November." Patrick says.
But if Obama is not the nominee, bringing all of his supporters into the Clinton camp might be tough. Lynn Weissburg of Newton says she would probably support Clinton.
"But not with great enthusiasm, because of her position on the war and her unwillingness to acknowledge that she made a grave mistake." Weissburg says.
And Steve Carlson from Cambridge says he'll actively campaign against her.
"We had Clinton in there already for 8 years and its just more of the same. She's had many chances to advocate for change and I haven't seen anything." Carlson says.
Clinton's backers counter that, saying she can be the uniter the Democratic party and the country need.
WBUR's Monica Brady-Myerov contributed to this report.
This program aired on February 6, 2008. The audio for this program is not available.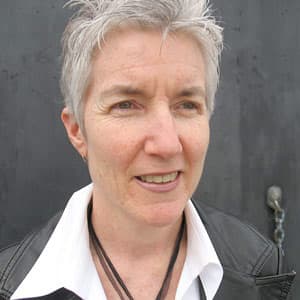 Martha Bebinger Reporter
Martha Bebinger covers health care and other general assignments for WBUR.