'COST COMPLEXITIES' by Christina Severin
This article is more than 13 years old.
Medical expense is looming large over not only Massachusetts, but our nation, and it continues to cast its long shadow over health care conversations occurring countrywide. And, as Nancy Turnbull pointed out in her recent post, medical expenses aren't our sole cost problem. While, as she says, "the biggest savings in health insurance premiums will come from controlling medical expenses," her analysis also showed alarming increases in administrative costs.
The full health care cost picture needs continued close analysis, and we all will need to do our part to bring about solutions. At Network Health (one of four managed care organizations contracted to provide MassHealth and Commonwealth Care coverage), we have worked aggressively to keep our administrative costs down. Over the past five years, we have held our administrative costs steady on a per member per month basis, despite dramatic (122 percent) membership growth. To control administrative costs in the face of such growth, we are constantly looking for innovative ways to streamline our operations. One measure of our achievement in this area is that more than 97 percent of our interactions with our participating provider community occur through electronic channels.
And we continue to be focused on internal strategies for process automation and simplification.
Outweighing any gains incremental administrative savings can achieve, we are experiencing steep medical expense inflation, along with everyone else. And, although for two years running we have seen a modest decrease in inpatient medical/surgery admissions, we have seen increases in our hospital unit costs that far negate any savings achieved through this lower utilization.
An impressive dialogue has sprung up about the need to control medical expenses. Many are referencing the cost measures advanced by the Massachusetts Association for Health Plans (MAHP), which could provide some next steps to move us toward solutions. With estimates of Commonwealth Care enrollments and costs doubling in the next few years, as reported by Alice Dembner in Sunday's Boston Globe, these discussions need to quickly turn from theoretical to actionable. Controlling costs, indeed, is the next and equally critical phase of health care reform.
Christina Severin is executive director of Network Health, a health plan with more than 160,000 low- and moderate-income members with state-subsidized health insurance across Massachusetts.
This program aired on February 6, 2008. The audio for this program is not available.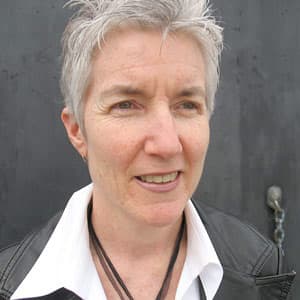 Martha Bebinger Reporter
Martha Bebinger covers health care and other general assignments for WBUR.