HEALTH REFORM IS A SUCCESS STORY by Lori Abrams Berry
This article is more than 13 years old.
Overall, Health Reform has had a positive impact on the Lynn Community Health Center and our patients:
 The Lynn Community Health Center enrolled over 9,000 previously uninsured patients in Commonwealth Care and MassHealth in 2007
 More Lynn residents than ever have access to affordable health insurance
 Our newly insured patients now have coverage for specialty care and ambulance services – critically needed services that previously were deferred, resulting in negative health outcomes, or if received, caused significant medical debt and hardship
 Due to positive changes in reimbursement by the Health Safety Net, our dental clinic has broken even for the first time since we opened in 2001
These are significant and tangible positive outcomes!
And of course, there are also some concerns:
 Affordability - The most important part of our state's effort to provide health care to everyone in the commonwealth is to make sure that coverage is affordable. We are beginning to see signs of serious financial stress among our patients.
Fuel assistance funding has run out with terrible consequences for many low income young families. Food prices have sky-rocketed in recent months. Many of our patients who began paying premiums for partially subsidized care are no longer able to do so. Not only will they no longer be eligible for Free Care, but the health center will no longer be reimbursed for their care. This could threaten our viability and the survival of virtually all community health centers throughout the Commonwealth.
 Pharmacy Co-Pays -
Low income patients with incomes over 100% of the federal poverty level will have to start paying $5 for generic prescriptions and $10 for brands.
Many of our patients are having difficulty making these payments, especially those with multiple chronic conditions like diabetes, high blood pressure and high cholesterol (a very common combination). Those who require a number of medications each month to appropriately care for their illnesses will not be able to afford $50 to $100 a month for their prescriptions. Although in theory there is a way for such patients to apply for Financial Hardship Waivers, the paperwork required is daunting, to say the least. The hardship waivers are primarily aimed at people who have already lost their homes, jobs or families and can document that. We have found that few low income patients who are trying to hold their lives together in these difficult times are able to gather the necessary documentation.
It makes no sense at all to make necessary medications for preventable illnesses unaffordable. We have seen over and over again that patients who cannot afford to fill their prescriptions will simply not comply with their physician's recommendations. The resulting increases in emergency room and inpatient days in the hospital will not help the important goal of reducing the cost of health care.
Community health centers excel at providing comprehensive primary and preventive care and chronic disease management in accessible, lower cost community settings. Staffed by caregivers who speak the languages and understand the cultures of their communities, health center effectiveness is reflected in improved health outcomes for patients, including a significant reduction in infant mortality and low birth weight babies, and an increase in patient self-management of chronic diseases such as diabetes and asthma. Certainly everyone in the Commonwealth is concerned about the cost of the program. But the potential of savings in the long run of investing in preventive care and active case management services is tremendous.
Let's make sure we give Health a chance!
Lori Abrams Berry
Executive Director
Lynn Community Health Center
This program aired on February 14, 2008. The audio for this program is not available.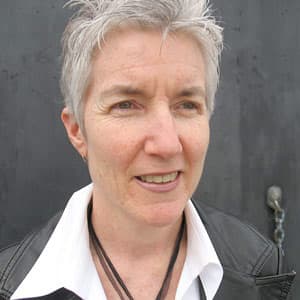 Martha Bebinger Reporter
Martha Bebinger covers health care and other general assignments for WBUR.