Upside of Housing Downturn
This article is more than 11 years old.
There's no doubt that falling housing prices are depressing the Massachusetts economy. But there are signs of an upside to the downturn.
Lower home prices are coaxing a growing number of young professionals to stay in the state. And economists say those are the same young, skilled workers Massachusetts needs to stay competitive.
WBUR Business and Technology Reporter Curt Nickisch has the story of one couple who's found salvation in the slump.
TEXT OF STORY:
SOUND OF NOISY KITCHEN
The dishwasher's running in the budget East Boston apartment of Alden and Caroline Cadwell. She cleaned up the table, because he cooked tonight.
ALDEN CADWELL: I usually do the cooking.
CAROLINE CADWELL: I like to cook on the weekends!
CURT NICKISCH: Barely married a year, Alden and Caroline are still sorting out their household routine. He's got a beard and works for a non-profit. She's an interior designer, lends a little grace to his granola. They're tired of renting. Signing away a check each month. Not being able to paint the walls. Or just having to listen to what comes through the walls from the neighbors.
ALDEN: We'd get woken up regularly at five o'clock in the morning with dishes flying across the apartment.
CAROLINE: Lots of arguing.
ALDEN: And it was always about who was going to be able to use the car.
NICKISCH: They wanted to move out, and move up - by buying. But Alden and Caroline felt trapped. It was the boom, and Boston housing prices were soaring. They wanted to stay. They have family in Concord. But they couldn't afford anything here.
CAROLINE: We threw things out like Burlington, Vermont, out West, maybe Colorado, I don't know. We were all over the map, basically.
ALDEN: Your typical mid-twenties couple.
NICKISCH: Then the housing boom turned to bust, and it was a blessing. When the Cadwells started looking to see if they could swing their own place, they had reverse sticker shock.
ALDEN: The slowdown has sort of enabled us to not have to go into the condo market, to be able to actually afford a single-family.
NICKISCH: Not just anywhere — the Cadwells like Jamaica Plain for its green spaces. It turns out, JP now fits their budget.
And prices aren't the only barrier that's lower now for young buyers to get over.
DIANE PIENTA: Were you aware that this is a new conversion? So all three units are available...
NICKISCH: Realtor Diane Pienta is showing a condo in Jamaica Plain to a twenty-something couple from Brighton — for a follow-up. They went to the open house already over the weekend. Pienta says a second look like this was not an option during the go-go days, as she calls the housing boom.
PIENTA: I mean I can remember taking clients to an open house on Sunday, you know they may have already lost three or four properties to multiple offer situations, they loved the place, we'd be writing the offer on the hood of the car, we'd be running it back to the office to get it accepted before anybody else could. And there's a certain stress level that goes along with that.
NICKISCH: That stress level is gone today. And Pienta says that's huge for long-time renters and first-time buyers, who are often intimidated by the process. Today her calendar is filling up with young professionals newly on the market.
That doesn't surprise UMass-Boston economist Alan Clayton-Matthews. He says at the same time housing prices have been falling lately, incomes have been rising. So practically, he says house prices are down thirteen percent from their peak — meaning more of the young skilled talent innovative companies crave is sticking around.
ALAN CLAYTON-MATTHEWS: Households who maybe thought of leaving can now afford to stay. And it means that other households that are looking for a place to come and start raising their families and send their kids to school, might look in Massachusetts. The fact that the housing market has been soft here, now, actually has been healthy for the economy.
NICKISCH: Sure, Clayton-Matthews says the slump has hurt homeowners, who are now less wealthy or maybe even have to foreclose. But it's eased the tension of what's often been the Achilles heel of the Commonwealth economy: housing costs. And that's a silver lining to the slump that brightens Massachusetts' future.
For WBUR, I'm Curt Nickisch.
This program aired on February 20, 2008. The audio for this program is not available.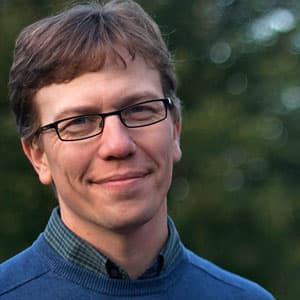 Curt Nickisch Business & Technology Reporter
Curt Nickisch was formerly WBUR's business and technology reporter.