Chamber Projects Casino Numbers
This article is more than 12 years old.
The good news for Governor Deval Patrick is that he has a new study this week, which backs many of his projected casino benefits.
The bad news for the Governor is that the Greater Boston Chamber of Commerce numbers may not sway casino opponents.
WBUR's Martha Bebinger details the chamber's independent analysis and reaction to its findings.
TEXT OF STORY:
MARTHA BEBINGER: The Chamber's report caps a round of point-counterpoint on casino jobs numbers between Governor Deval Patrick and House Speaker Sal DiMasi. Greater Boston Chamber of Commerce President Paul Guzzi joked yesterday about being timely.
PAUL GUZZI: We don't want to be referees to be truthful in what is going on, what we want to do it put out an analysis that is accurate, and others will draw their conclusions.
MARTHA BEBINGER: The immediate conclusion is that the chamber report confirms many of Governor Patrick's casino numbers. It says three casinos in Massachusetts would generate 17,000 to 21,000 permanent jobs. The Governor says 20,000. The chamber study says the state can expect $376 million to $429 million a year. The Governor says $400 million.
Both estimates set aside money for affected communities, public health and lottery losses. The report says construction jobs would be about a third of what Patrick has promised. Although he disputes that claim, Patrick praised the report during an appearance yesterday on WTKK.
GOVERNOR DEVAL PATRICK: It sounds like generally good news and I very much appreciate the chamber as I have everyone who has been willing to take a thoughtful look at this proposal as I say it's a serious proposal and we expect it to be taken seriously.
MARTHA BEBINGER: Members of the pro-casino "Massachusetts Coalition for Jobs and Growth" say they hope the report will quiet critics. Here's Salem Mayor Kim Driscoll.
MAYOR KIM DRISCOLL: Anyway you look at this thing you're going to end up with ten of thousands of new jobs, some in construction industry, some permanent and the more we're focused on a good, fair, honest debate about this issue the better off we'll be.
MARTHA BEBINGER: The authors of the chamber report, the accounting firm UHY Advisors, say they relied on conservative job and revenue estimates in this, their first analysis of the casino industry. But Michael Widmer, president of the Massachusetts Taxpayers Foundation, disagrees.
MICHAEL WIDMER: This study would have to be reviewed as optimistic in terms of the gross gaming revenues.
MARTHA BEBINGER: Widmer says the chamber report assumes three casinos would bring in $2.7 billion a year by 2012. That's a third more than the Governor's estimate.
MICHAEL WIDMER: This confirms that the key question is how much gambling will actually take place in these three casinos. And the conclusion is it has to be a lot more than the Governor estimated to achieve the administration's 400 million.
MARTHA BEBINGER: The report justifies the higher total gambling revenue number by assuming that Massachusetts residents will spend more on gambling once casinos are close by, that a higher number of out of state residents will come here to gamble and that consumers, generally, will have more to spend four years from now. It does not factor in gambling expansions in surrounding states that might dilute interest in Massachusetts casinos, or the effect of a slowing economy.
House Speaker Sal DiMasi's point person on gambling is Dan Bosley. He says he doesn't think the report adds anything to the debate because it relies on the same studies the governor uses, and leaves out many costs.
REPRESENTATIVE DAN BOSLEY: We've never said that there's not going to be any revenue that will come from these things. The question you have to ask is, where does that money come from and how much does it cost us to get that money.
MARTHA BEBINGER: Bosley argues that money casinos generate is largely offset by social costs and local business losses. The chamber acknowledges that the report does not gauge the impact a casino would have on area businesses or estimate the social costs...other than to say there is a potential for both increased problems for gamblers and improvements for those who get casino related jobs.
The chamber has not yet taken a position on casinos or the Governor's bill. Its board chairman Ralph Martin says the business community is focused on whether casinos are an economic development tool.
RALPH MARTIN: People in the business community are essentially agnostic on the issue of gambling, but very gung hoe on how to generate new revenue for the Commonwealth and how to generate jobs. If this turns out to be a net positive people will be receptive to it.
MARTHA BEBINGER: The chamber says its study deserves serious consideration as the public and lawmakers weigh whether casinos are a net gain.
For WBUR, I'm Martha Bebinger at the State House.
This program aired on March 7, 2008. The audio for this program is not available.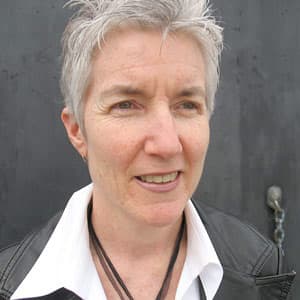 Martha Bebinger Reporter
Martha Bebinger covers health care and other general assignments for WBUR.