KAISER LOOKS AT HEALTH CARE AND THE ECONOMY
This article is more than 13 years old.
The Kaiser Family Foundation is out with a poll and a study that illustrate how the economy is affecting health care. The telephone survey of 2,003 Americans says the rising cost of health care is a top concern. It finds that a growing number of Americans are skipping recommended tests or not filling prescriptions. 7% of those surveyed say they got married to get or give their spouse health coverage. Health care has dropped (with the economy moving up) in the ranking of priority issues for the Presidential campaign. Some health care policy experts say that's a signal that not much will happen in the next administration. What do you think?
The Kaiser report, out yesterday, projects the impact of every one point increase in the national unemployment rate:
• The number of uninsured in the country would grow by 1.1 million;
• Medicaid and SCHIP enrollment would increase by one million (600,000 children and 400,000 non-elderly adults);
• The enrollment increase in Medicaid and SCHIP would lead to $3.4 billion more in spending, of which $1.4 billion would be states' obligation; and
• State General Fund revenue would drop by 3 to 4 percent, leading to state budget cuts with Medicaid spending a likely target since it is a substantial segment of state budgets.
(from the Kaiser press release)
Governor Deval Patrick and other State House leaders keep predicting that Massachusetts will weather this economic downturn better than many other states. But with Commonwealth Care already under financial stress, any rise in the state's uninsured population will be difficult to handle.
Martha Bebinger
This program aired on April 29, 2008. The audio for this program is not available.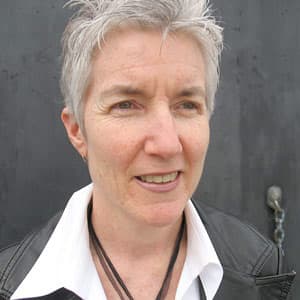 Martha Bebinger Reporter
Martha Bebinger covers health care and other general assignments for WBUR.