"Health Care Reform or Expansion?" by Michael DeChiara
This article is more than 13 years old.
Having sat through celebrations, meetings and summits where Massachusetts has congratulated itself for creating the template for universal coverage, I would like to ask a core question: "Did we reform the system or just expand coverage opportunities?" This is important to clarify as we enter Chapter 58's third year and we try to live up to the goal of covering all residents by addressing the remaining challenges.
According to Merriam-Webster Online:
Reform: to put or change into an improved form or condition; to amend or improve by change of form or removal of faults or abuses.
Expand: to open up; to increase the extent, number, volume, or scope of.
My area of expertise is eligibility and enrollment. From this perspective, I would suggest that what we have created is primarily a beneficial expansion of health coverage options, an "opening up" as opposed to an "improved or changed form."
According to the Connector's April 29 handouts, 230,000 of the 340,000 newly insured through Chapter 58 owe their coverage to expanded eligibility: 55,000 people have been added to MassHealth and 175,000 people are now covered by the Commonwealth Care program. Commonwealth Care is essentially a beneficial addition to the menu of subsidized coverage options that offers expanded eligibility but a fundamentally similar approach.
Connector Director Jon Kingsdale has acknowledged that some 30-40,000 people remain uninsured because they cannot afford plans offered by their employers. To his credit, he recently proposed that the Connector open the Commonwealth Care program up to people in this situation. If this can happen, it will do some real good; but notably this too will be an expansion rather than a reform.
Some other features of Chapter 58 are certainly new, but I do not think they significantly alter how people get health coverage. For example, I would characterize the individual mandate primarily as motivational lever that has been added to the cost-benefit calculation a person makes to determine whether they can afford health coverage.
Fundamentally, it seems that the ways people get or don't get insurance have not been reformed. If people can afford coverage, they get it; if they cannot, they don't. This is best illustrated by the "people in the middle" – people who are not poor enough to get subsidized coverage but are not earning enough to pay for private insurance. They are at the heart of the health care challenge in Massachusetts, and in America. These moderate-income people may be exempt from the individual mandate penalty, but they still have no affordable health coverage. Chapter 58 has significantly reduced their numbers, but those remaining uninsured face the same challenges they did before.
The question we should ask as we look forward to year three is whether those still left out can be covered best — by offering more expansions or by exploring changes that yield "improved form or condition", thereby achieving reform?
Michael DeChiara
Executive Director
Community Partners,
Amherst
This program aired on May 19, 2008. The audio for this program is not available.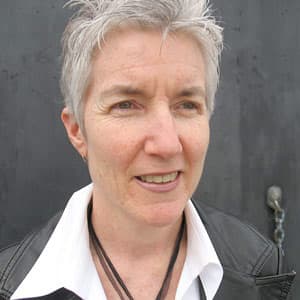 Martha Bebinger Reporter
Martha Bebinger covers health care and other general assignments for WBUR.