"Primary Care Needs Equal Attention" by Bruce S. Auerbach, M.D
This article is more than 13 years old.
The recent report that a debt reduction program aimed at recruiting clinicians to community health centers in Eastern Massachusetts exceeded expectations was good news indeed. Launched in 2007 with funds from Bank of America, the program placed 35 physicians and 12 nurse practitioners at 23 health centers that serve many low-income residents.
State officials were euphoric, and everyone in the medical community should take heart that this kind of program is having solid results.
I would urge, however, that while we keep our enthusiasm over this development, we must temper it as well.
Massachusetts has taken a strong step for primary care, but we have a long, long way to go.
Much hard work on the part of many has been and continues to be done to implement universal care in the Commonwealth. We have accomplished much in insuring hundreds of thousands of previously uninsured citizens. Many are now engaged in the arduous but critically important task of controlling costs.
But the fact remains that insurance without access is a hollow promise and without a good primary care base, our system doesn't work. Many others have expressed similar sentiments. Dr. Michael Fine's posting in this space argues for building a health care system based on primary care. "Primary care is affordable and incredibly effective," says Dr. Fine. "It's also a stable, predictable cost, with reliable and meaningful outcomes."
Dr. Benjamin Brewer, in his March Wall Street Journal column Doctor's Office, "Primary Health Care Needs Fixing Before Universal Care Can Work," is more emphatic: "Medical insurance coverage without a doctor to see is another big health problem - not a solution." Dr. Brewer adds, "If we add large numbers of patients to the underfunded, understaffed primary care system we have now, things won't improve….Until we adequately fund primary care, we're not going to get the health system Americans expect."
Dr. Brewer continues: "Massachusetts….has suffered a painful shortage of family doctors the last two years. More people signed up than predicted and higher costs have led to premium increases. It's apparent to me there is no increased access to care with this plan in many areas and no costs savings have materialized." Even he can see the issue clearly from his rural village of Forrest, Illinois.
It's hard to dispute Drs. Fine and Brewer. Recent press reports have also pinpointed the difficulty some newly insured are having finding primary care doctors across all regions of our state. The difficulty was inevitable. With some 400,000 newly insured seeking primary care physicians in a state already short of such physicians, what else could we expect?
Despite the fact that we may have put the cart before horse, universal coverage is an admirable goal, worth achieving. Physicians believe in it, and the Massachusetts Medical Society has been behind it for years. The point I wish to make here, emphatically, is that equal attention and equal resources must be given to addressing and fixing the primary care landscape. I believe one cannot work without the other.
Some may point to other remedies at least as partial relief, such as retail-based health clinics or the expanded scope of practices of allied health professionals. While these may help to varying degrees, they are not solutions.
Primary care physicians are in the best positions to motivate patients to eat well, exercise, control weight, cholesterol and blood pressure. If we do not fix our primary care system, we will lose our focus on prevention. We will see a rising incidence of chronic conditions that will be ever more costly. We will lose our ability for cost containment and control, and that will further jeopardize health care and health care reform. Around the country and around the world, the health care systems that are the most cost efficient and have the best outcomes are those with the most robust primary care networks.
The result of the debt reduction program that has given community health centers a shot in the arm has become a blueprint for success. But it's only a beginning. While challenges still lie ahead, it is time for health care industry leaders, policymakers, providers, legislators to turn equal attention to fixing primary care. Without a good primary care base, our system simply doesn't work.
Bruce S. Auerbach, M.D., President, Massachusetts Medical Society
This program aired on May 29, 2008. The audio for this program is not available.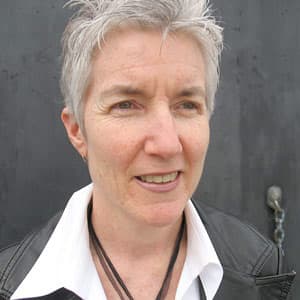 Martha Bebinger Reporter
Martha Bebinger covers health care and other general assignments for WBUR.