State Leaders say Waiver Talks are Going Well but aren't Done Yet
This article is more than 13 years old.
The state is in the final stages of negotiating a new 3 year deal with the federal government that leverages more than a billion dollars for health care in Massachusetts. The funding is critical for many hospitals, clinics and coverage of the uninsured under the state's health coverage law. Governor Deval Patrick, Secretary JudyAnn Bigby, aides and several legislators met with US Health and Human Services Secretary Mike Leavitt today. Several people who attended the meeting say Secretary Leavitt confirmed the administration's support for the law. Senator Ted Kennedy, a key force in securing this federal funding in the past, spoke to Sec. Leavitt by phone yesterday. You can read Sec. Leavitt's blog entry on his conversation with the Senator here.
Kennedy spokeswoman Melissa Wagoner says "Senator Kennedy is very pleased with how well today's meeting went, and looks forward very much to finishing the work on the waiver renewal over the course of the next few weeks. He's very impressed with how the negotiations are progressing and is hopeful that the waiver renewal will be completed very soon."
Secretary Bigby offered a similar sentiment. "Our biggest agreement with the federal government is that they support health care reform and want to make it work." That said, the Office of Management and Budget is not satisfied with the way Massachusetts calculates spending that triggers federal reimbursement under the waiver. If OMB requires significant changes, this will be a big deal. But Leavitt is telling the state that the Bush administration does not want to derail Massachusetts' attempt to cover the uninsured.
The Governor and Leavitt agreed, in principle, to a two and possibly four week extension of talks towards a new waiver. The current one expires June 30th. This means legislators may pass a budget without knowing how much money the federal government will contribute towards Masshealth, Commonwealth Care and a number of other programs in the fiscal year that begins July 1st. Legislative aides say it is common to fill Medicaid funding gaps in supplemental budgets.
This program aired on June 20, 2008. The audio for this program is not available.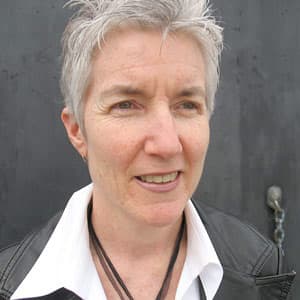 Martha Bebinger Reporter
Martha Bebinger covers health care and other general assignments for WBUR.