"Realizing the Dream of 21st Century Health Care" by Micky Tripathi
This article is more than 13 years old.
Yesterday we announced the launch of the health information exchange in the greater-Newburyport community. The HIE is called WellportSM. It's the culmination of an enormous and very successful collaboration among many parties, including MAeHC, our technology partners, and—most notably—the medical professionals and patients of the Newburyport community itself. Preparing to launch an HIE begins years in advance and involves a tremendous amount of work at many levels. It's particularly challenging when you build it with a focus on putting patients first. Wellport is permission-based, meaning that patients choose whether they want their information shared among their care providers across the community. MAeHC and the Newburyport medical community strongly believe that having a more complete picture of a patient's health profile available to caregivers at the point of care will provide better, more affordable care, but we also strongly believe that patients themselves need to be the determinants of who sees their medical information. With 90% of patients agreeing to participate to date, we are proud that Wellport is a system that is trusted by patients and physicians alike.
The launch of Wellport follows on the launch of the North Adams eHX, our first HIE, which now has over 25,000 patients participating in the network.
It's our mission at the Massachusetts eHealth Collaborative to transform the delivery of healthcare and to enhance the quality, efficiency, and safety of care in Massachusetts. We are beginning to see this transformation at every level.
Wellport and the North Adams eHX are already changing the way patients receive care. For instance, the North Adams Emergency Department is reporting a 50% "hit rate" on queries to the eHX, meaning that roughly one-half of all of the encounters in the ED are now informed by clinical information that would probably not have been available before.
Think about it – every time a physician finds information on one of her patients on the network it lowers the risk of error, lowers the risk of getting an unneeded lab test or MRI, and raises the odds that the doctor will make a better clinical decision from knowing more about the patient. And now that happens half the time in the North Adams ED, and all of that only 1 year after launching the system! The benefits that will come from having all communities in Massachusetts outfitted with such systems are profound.
The next big step in these communities will be the launching of patient portals, which will happen in both Newburyport and North Adams this summer. Health care delivery will not truly enter the 21st century until we use modern technology to allow patients themselves to take more control over their health care delivery, but that future can't come without first making the health care delivery infrastructure electronic. The launching of EHRs, HIEs, and patient portals in these communities marks the beginning of the beginning of truly transformative care in these communities. We've already seen how Web 2.0 technologies have transformed the ways people and businesses organize themselves and interact with each other. Once we put these technologies to work in health care, but with the added privacy and security protections that health care information requires, we will be able to improve the quality, safety, and affordability of care in as many ways as our imaginations will allow.
Micky Tripathi
President and CEO, Massachusetts eHealth Collaborative
This program aired on June 26, 2008. The audio for this program is not available.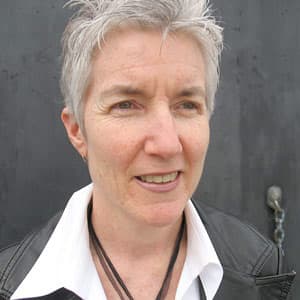 Martha Bebinger Reporter
Martha Bebinger covers health care and other general assignments for WBUR.