Mixed Results in HPV Study
This article is more than 12 years old.
There are mixed results in a new study of the vaccine to prevent cervical cancer.
The study says the vaccine is cost-effective when given to young girls who are not sexually active, but its value decreases for older women.
WBUR'S Sacha Pfeiffer has details.
PFEIFFER: The Harvard School of Public Health looked at the cost-effectiveness of vaccinating women ages 11 to 26 against human papilloma virus, which is transmitted through sexual contact and can cause cervical cancer. Women on the older end of that scale get less value from the vaccine because they're more likely to have been exposed to the virus already through sexual activity. Jane Kim is the Harvard professor who led the study.
KIM: The cost savings comes along with the decreased positive Pap smears, the decreased treatment of cervical disease, as well as the cost savings from averting cervical cancer cases.
PFEIFFER: The vaccine is considered relatively expensive. It costs about $375 and is not always covered by insurance.
This program aired on August 21, 2008. The audio for this program is not available.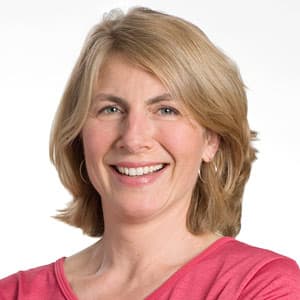 Sacha Pfeiffer Host, All Things Considered
Sacha Pfeiffer was formerly the host of WBUR's All Things Considered.