"Raising the Bar" by Bruce Bullen
This article is more than 12 years old.
On September 9, the Connector Board will hold a public hearing on proposed changes to the standards – known as MCC — that define the minimum level of coverage that meets the requirements of the individual mandate.
Last year, the Connector Board set the initial standards for MCC, including a requirement that all Massachusetts residents have prescription drug coverage by January 1, 2009. This set a very high bar - so high in fact that it did not include health insurance plans already being purchased by hundreds of thousands of Massachusetts residents who will now pay more for coverage.
In considering additional MCC changes, the Connector Board should be careful not to raise the bar even higher. In particular, the Connector Board needs to make sure that innovative plans that can be used with Health Savings Accounts (HSAs) continue to meet the MCC standard and are not subject to burdensome administrative requirements. These plans meet enrollee coverage needs at a more affordable premium and allow them to save tax-free for future health care expenditures. In a recent survey conducted by the National Business Group on Health HSA plans were listed as the most popular offering going forward.
The Connector Board should also exercise restraint in defining the "broad range of services" that need to be included in an MCC-compliant plan.
Mandating coverage for services that are not required by law or which differ from standard industry practice will increase the cost of coverage and set a dangerous precedent for the future.
Raising the MCC bar may also have unintended consequences. Faced with having to buy up to a richer plan, some employers may require their employees to pay a greater share of the premium. Other employers might drop coverage altogether. Also, because the affordability test for the individual mandate is tied to the MCC standard, raising the MCC bar would lead to more individual mandate exemptions. All of this has the potential to undercut the progress the state has made in covering uninsured people. The Connector Board should reject efforts to overreach when setting the MCC standard.
Bruce Bullen, COO, Harvard Pilgrim Health Care
This program aired on September 4, 2008. The audio for this program is not available.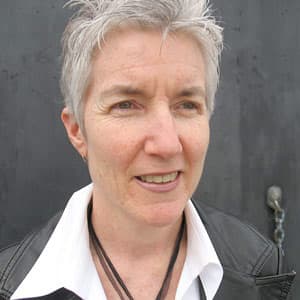 Martha Bebinger Reporter
Martha Bebinger covers health care and other general assignments for WBUR.