This article is more than 12 years old.
When the New England Patriots open their regular season at home on Sunday, fans are going to see something brand new: a huge shopping mall right next to Gillette Stadium.
It's the largest commercial development underway between Boston and Providence. And when it's done, about two thousand people will work there. Here's more on the story from WBUR's Business and Technology Reporter Curt Nickisch.
TEXT OF STORY:
CURT NICKISCH: Other stadiums have some shops and accommodations next door, but nothing like this. 'Patriot Place' will have a football museum, a four-star hotel and spa, a medical clinic. And of course, seventy stores and restaurants. Some have already opened:
[Restaurant sound]
NICKISCH: Brian Earley is supervising the development. He shows off a sports bar by owned by CBS with vertigo-inducing video screens. Outside, the restaurant patio has a clear view of the football field's artificial grass glinting under the stadium lights.
EARLEY: For people who want to come down to Patriot Place, you're getting as close to the action as you possibly can, without actually having to have a ticket. There's no other venue like this in professional sports.
[Outside patio sound]
NICKISCH: But Patriot Place is not just for any given Sunday. It's for Monday and Tuesday and every day of the year even when the Patriots are not battling it out on the field.
KRAFT: We see this as becoming the number one dining and entertainment destination in all of New England.
NICKISCH: Bob Kraft is the Pats owner, and the business mind behind Patriot Place. Unlike most owners of sports franchises, he footed the bill for Gillette Stadium without public money. That means he's paying back some big loans, but he can do what he wants with all the parking and plumbing he paid for on his land in Foxboro.
KRAFT: I realized that if we were going to make this work financially, eventually we'd have to do other things around it. I dreamt of being able to have a development down there, and that was always part of my long-range plan.
NICKISCH: Kraft broke ground on the stadium eight years ago, and his team has won the Super Bowl three times since. But will the integrated shopping center prove as successful?
RANDO: I think it's a huge attraction. It's gonna be a big hit, a big hit.
NICKISCH: Dave Rando and his girlfriend, Jessica Colella, dropped by on a weeknight this week, all dressed up to celebrate his promoted at the Wrentham Police Department. Rando is a big Pats fan.
RANDO: Oh yeah, yeah!
NICKISCH: Colella is not. Still, both are pretty taken with the place.
RANDO: It appeals to a male, because you have the shopping area for the female, drop her off (COLELLA LAUGHS) and then you've got the stadium right here. So it all kind of adds up, everybody wins.
[Sound of family at mall]
NICKISCH: But Patriot Place is not a winning formula for another customer. Patrick Tansey and his wife and two kids from Bridgewater checked the place out for dinner, and they don't see what the big deal is.
TANSEY: It was convenient today because we were in Foxboro. I don't that it's going to be any closer than any other malls around. I don't know how much shopping I'll do.
MADKOUR: I think it's a tremendous risk with an enormous upside.
NICKISCH: Abraham Madkour is the editor of the Sports Business Journal. He says today's slow retail economy makes Patriot Place all the more ambitious. The flip side, Madkour says, is that Kraft may be able to take his ownership of a pro sports team and stadium to a whole new level of moneymaking.
MADKOUR: What you see in the last ten years in more and more teams saying quote; 'out of runway.' And what that mean is: there's only so many more tickets they can sell.
NICKISCH: And only so many corporate sponsorships. If Patriot Place really scores big, watch for other team owners to copy from Bob Kraft's playbook.
For WBUR, I'm Curt Nickisch.
This program aired on September 5, 2008. The audio for this program is not available.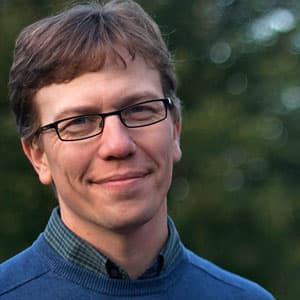 Curt Nickisch Business & Technology Reporter
Curt Nickisch was formerly WBUR's business and technology reporter.