"Don't Price Out Those Who had the Foresight to Prepare for the Future" by the Board of Directors of the Massachusetts Association of Health Insurance Underwriters
This article is more than 12 years old.
Due to overly aggressive rate increases, many Massachusetts residents are being priced out of a product they purchased with a great degree of foresight not even 10 years ago. Long term care insurance (LTCI), which covers home care, assisted living care, adult day care, hospice care, and nursing home care, has become a critical coverage in many residents' financial and estate plans. Traditional health insurance and Medicare provide very limited benefits when it comes to long term care scenarios. Unfortunately, as policyholders look to the future, the benefits of owning a LTCI policy will either no longer be available to them, or the coverage will have been reduced to a meaningless amount.
Rates on existing LTCI policies have risen as much as 60% in some cases and are currently being reviewed by the Commissioner of the Massachusetts Division of Insurance. Considering skyrocketing health care costs, it is understandable that insurance companies would seek increased rates. Under current economic realities, a 20% increase in LTCI premiums could be considered reasonable, but 60% seems opportunistic.
It is one thing for insurance companies to raise rates going forward on new business, but going back to existing policyholders with excessive increases is simply unfair. Consumers who weighed and measured their options and then made appropriate purchasing decisions should not be penalized for the failure of insurance company actuaries to project adequate returns on their own investments, as well as the high persistency of this line of insurance.
Other states have been able to maintain a stable long term care insurance market without passing on inappropriate rate increases to their consumers. To bring stability to long term care insurance in the Commonwealth, the Massachusetts Association of Health Underwriters supports the enactment of our state version of the National Association of Insurance Commissioners Long Term Care Model Act.
Board of Directors of the Massachusetts Association of Health Insurance Underwriters
This program aired on September 20, 2008. The audio for this program is not available.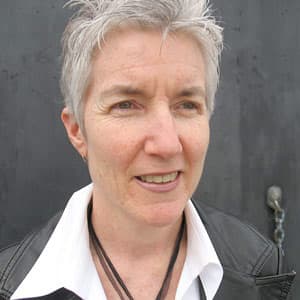 Martha Bebinger Reporter
Martha Bebinger covers health care and other general assignments for WBUR.