"Working Toward Wellness" by Wendy Everett
This article is more than 12 years old.
As Massachusetts braces for yet another double-digit rise in health insurance premiums, many employers are taking actions that go well beyond much-maligned benefit cuts and employee contribution increases. By adopting comprehensive employee health and wellness programs, these employers are beginning to see a positive return both in the form of savings and a healthier workforce.
The new generation of employee programs is a far cry from the unstructured worksite wellness programs of the past. They now rely heavily on data gleaned from confidential surveys from individual employees; indeed, some employers are paying sizable incentives to workers to take the so-called health risk assessments (HRAs). Aggregated data from these surveys enable employers, their health plans and wellness vendors to see what kind of health problems are causing costs and to target healthy eating, fitness and other wellness initiatives to workers at risk for chronic diseases based on their lifestyle and health status.
Here in our own backyard, the EMC Corporation is a pioneer in the development of cutting-edge employee wellness programs. In recent years the Hopkinton-based technology company has waived 12 percent of each employee's contribution to health insurance premiums in return for HRA participation, an incentive worth over $500 per year.
The firm then uses results to match employees with such services as fitness and diet programs. EMC also provides workers with virtual services – personal health records and a "HealthLink" web portal offering health information and optional assistance in connecting with other employees interested in diet and fitness.
Putnam Investments, the global money management firm based in Boston, has already begun to realize financial benefits from its employee wellness initiative. Working with Blue Cross Blue Shield of Massachusetts, Putnam reports that its health care expenditures declined from 14 percent to 12 percent of total payroll costs from 2005-2007, representing an annual savings of some $5 million. On the workforce side, one in every two Putnam employees have participated in the health risk assessment and more than 90 percent of eligible members have enrolled in select disease management initiatives.
Given the recent prediction of a 10 percent premium hike by the state's major health plans, Tufts Health Plan President James Roosevelt says it is an opportune time for employers to institute wellness programs to help cut costs. He points to lower health care expenditures at a small manufacturing plant where Tufts help set up wellness kiosks and at a medium-sized university where the student wellness plan includes a walking program with a "biggest loser'' component.
This represents a big change in attitude, and in results, from the past, when employers and insurance companies were wary of the effectiveness of wellness programs. The statistical evidence emerging today indicates that employee health initiatives can indeed "bend the trend" in health care inflation - and even reduce health care spending absolutely. Not only that, but well-designed programs take full advantage of scientific evidence, including improved data on how individuals can tackle difficult health problems such as obesity.
At the New England Healthcare Institute (NEHI), we believe that this evidence offers an impetus for more companies to sign on to wellness programs – and further, that a coordinated effort to promote wellness across workplaces, schools, government and communities would offer the reinforcement necessary to significantly impact diet and fitness behavior in the broader population.
In partnership with The Boston Foundation, we are developing a strategy to create these links, facilitate the sharing of best practices on effective wellness strategies, and reduce barriers to wellness programs in Massachusetts. We believe that our forthcoming "Blueprint for a Healthy People in a Healthy Economy,'' spearheaded by a high-profile, multi-sector leadership coalition, will help provide employers and other stakeholders with tools to counteract rising health care costs by simply improving health.
As evidence builds that worksite wellness programs can reduce corporate health care costs and increase employee health and productivity at the same time, Massachusetts companies will increasingly regard these strategies as business opportunities they cannot afford to miss. And that will be a win for employers and employees across the Commonwealth, and a best practice for other states to follow.
Wendy Everett, ScD, is President of the New England Healthcare Institute
This program aired on September 29, 2008. The audio for this program is not available.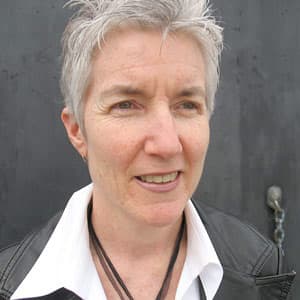 Martha Bebinger Reporter
Martha Bebinger covers health care and other general assignments for WBUR.