"Employers Facing New Administrative Burden" by Richard C. Lord
This article is more than 12 years old.
The business community in Massachusetts certainly deserves credit for its staunch support of health care reform since the passage of Chapter 58 in April of 2006, despite the new responsibilities which it entailed. Some employers have seen increased costs as a result of their employees signing up for their health insurance plan in far greater numbers in order to comply with the state's new individual mandate. Virtually all employers have experienced a significant increase in administrative burdens as a result of the reform, e.g., establishing section 125 plans to allow their employees to purchase health insurance with pre-tax dollars, collecting Health Insurance Responsibility Disclosure (HIRD) forms from all of their employees, allowing dependents to remain on their parent's insurance plan for up to two years and calculating the related imputed income, etc. Despite these additional compliance requirements, business support for health care reform has remained high.
Now, however, the employer community faces a new reporting requirement, effective next year, that serves no useful purpose yet imposes a needless administrative burden on thousands of Massachusetts companies and organizations.
Last year, every employer with 11 or more employees was required to complete a "fair share contribution filing" with the state's Division of Unemployment Assistance (DUA). In this filing, an employer needed to demonstrate that 25 percent of its full-time employees were enrolled in their company's health insurance plan or that it paid 33% of the premium with the first 90 days of hire. The most recent data indicates that 855 employers failed both of these tests and were required to pay an assessment of $295 per employee to the state, while more than 59,000 employers passed at least one of the tests and had no additional financial liability. (The Administration recently changed the test for employers with more than 50 employees, but that is not the concern I wish to focus on in this blog).
Beginning in 2009, all employers will be required to complete the fair share filing on a quarterly rather than an annual basis. The rationale for this change was to enable the state to collect the $295 assessment on a quarterly basis because of a perceived budget shortfall for the Commonwealth Care program and the need to generate additional funding in Fiscal Year 2009. Not only has the funding shortfall not materialized, but the state will be requiring 60,000 employers to comply with this new reporting mandate four times next year even though it estimates that only 1164 employers will not pass the test and therefore owe the fair share assessment. That means that some 59,000 employers who are likely to pass the test will be forced to devote precious resources to complete this meaningless filing - resources which could be far better used to help the company stay afloat in these difficult economic times.
This administrative burden becomes even more absurd when you consider the actual filing process itself. Employers must file according to their "employer identification number" (EIN) which is assigned to them by DUA. Many employers in Massachusetts have multiple EINs because of multiple locations and/or divisions. One AIM member contacted me last week explaining that, although it has one corporate health insurance plan for its Massachusetts employees, it has 12 EINs. So in 2009, this employer will be required to complete the fair share filing 56 times! And to no purpose – the company has a generous health insurance plan that passes the fair share test! I am already hearing the legitimate frustration of Massachusetts employers, whom up to now have been so supportive of health care reform, with regard to this ridiculous new requirement.
A reasonable compromise is to require the relatively small number of employers who fail the test on an annual basis to file quarterly, and allow the vast majority of employers who pass the test to continue to do so once per year. This seems like a wonderful opportunity for our public officials to correct an impending problem before it becomes a real nightmare for Massachusetts employers.
Richard C. Lord
President and CEO, Associated Industries of Massachusetts
This program aired on October 9, 2008. The audio for this program is not available.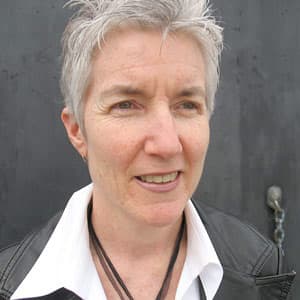 Martha Bebinger Reporter
Martha Bebinger covers health care and other general assignments for WBUR.